7 Great Gift Ideas for Your Customer Referral Program

published: March 29, 2022
Your client referral program is an essential part of your marketing strategy. Statistics show that 92% of consumers trust referrals from people they know, and referrals account for 65% of new deals among companies. Word-of-mouth marketing from loyal clients is an effective and highly successful way to drive business to your brand.
Since your customers do so much to support your business, you need corporate referral gifts that expressly show your thanks. Everybody loves free stuff, especially if it's from a brand they know and trust. If your customers like your services enough to recommend them to family, friends, or other businesses, a free item, gift, or discount on their next purchase is a great way to thank them.
We've compiled a list of the best referral gift ideas that show your clients how much you appreciate their willingness to recommend your services. Read on to find the perfect referral gifts for clients that highlight your brand and keep you top of mind.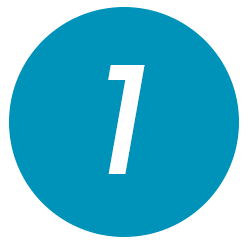 Create a Tiered Incentive Program
Up the ante on a client's motivation to recommend your product by considering a tiered incentive program—the more referrals they make, the bigger the reward. For example, a first-time referral might earn them a small personalized gift, like a branded coffee tumbler or a gift bag of custom gourmet cookies. As their referrals increase, so do the rewards. Customer referral program benefits for clients who consistently refer new customers can include free services, gifted experiences, or quality branded items. Consider this example of customized tiered gifts: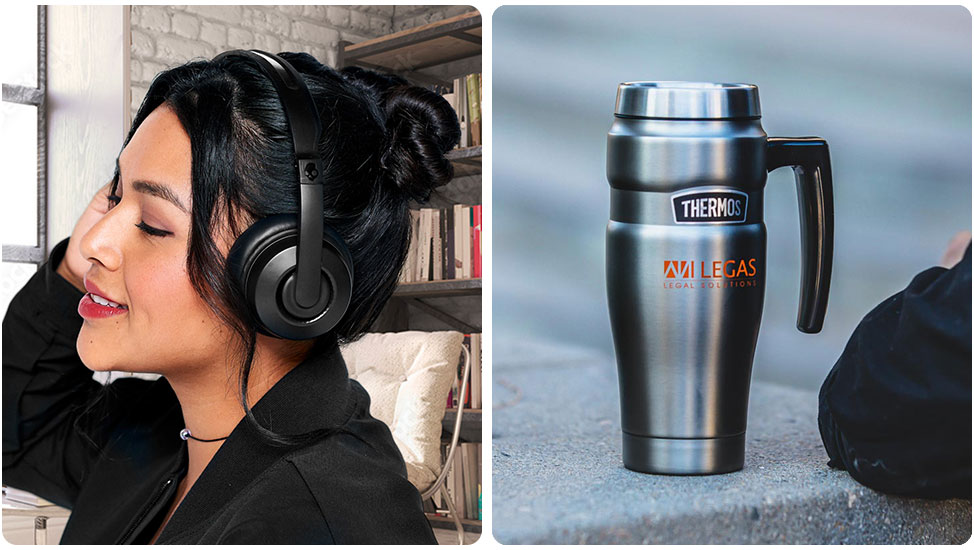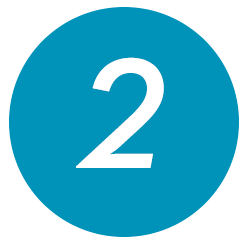 Support the Community with Gifts That Give Back
Do your clients emphasize the importance of charity? Show them you recognize their desire to give back to the community with a referral thank-you gift that also donates to a worthy cause. Consider one of these referral gift ideas for clients that also pays it forward to a worthwhile charity: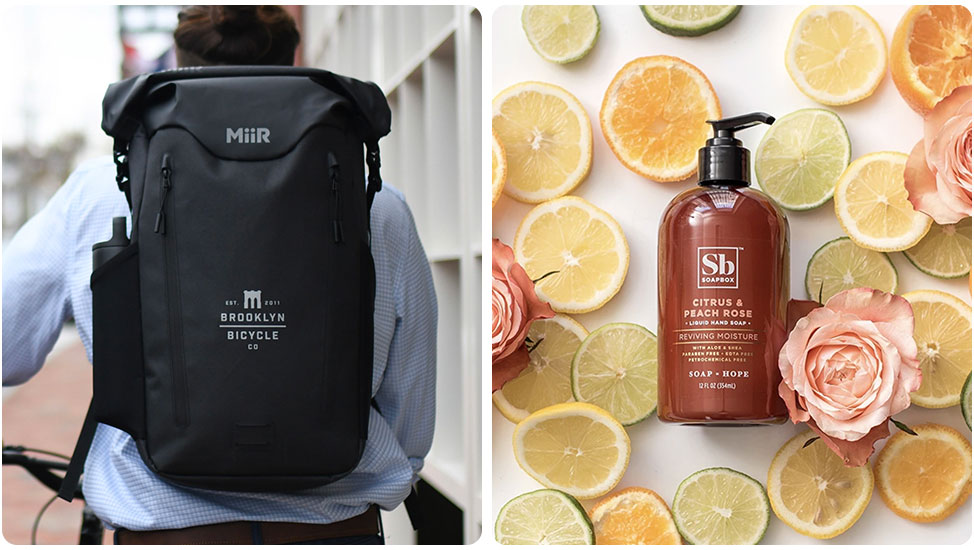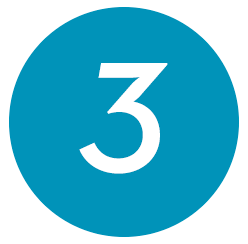 Show Your Thanks with a Sweet Treat or Gourmet Food Gift
Food is a gift that everyone can enjoy. From small tokens of appreciation, like a custom tin filled with Mrs. Fields cookies, to branded gift baskets filled with personalized swag and snacks, you can't go wrong using promotional food for customer referral gifts.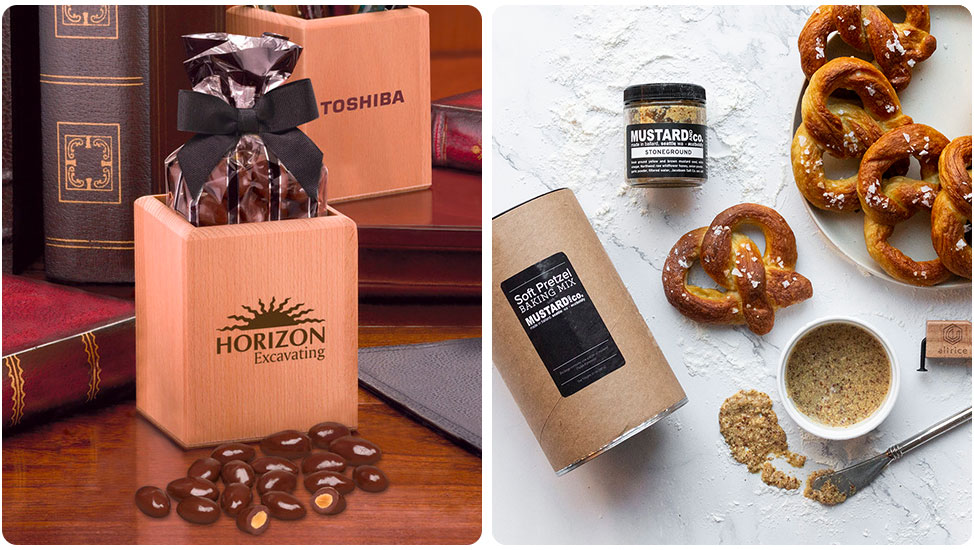 The best referral program ideas include gifts geared toward each client's specific tastes. Take the time to learn their favorite foods and surprise them with a gourmet food gift that includes unique treats chosen specifically for them. Your willingness to get to know their personal tastes is a sure-fire way to stand out—and keep the referrals coming. Looking for some palate-pleasing ideas? Check out these popular food items: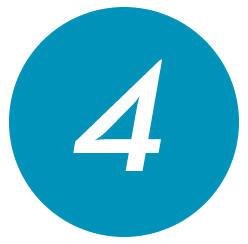 Choose an Eco-Friendly Gift That Promotes Sustainability
As more companies recognize their impact on the planet, sustainable promotional products and gifts are gaining popularity. In 2020, 43% of consumers actively chose brands due to their environmental values. As you brainstorm referral campaign ideas for your program, consider highlighting your commitment to the environment with sustainable referral gifts. Your clients will recognize your sustainability efforts—increasing the likelihood they'll continue to refer your business to others.
We can help you find the perfect sustainable thank-you gift for business referrals. Check out these popular items:
Check out all our personalized, eco-friendly items to find the best referral gifts for your client base.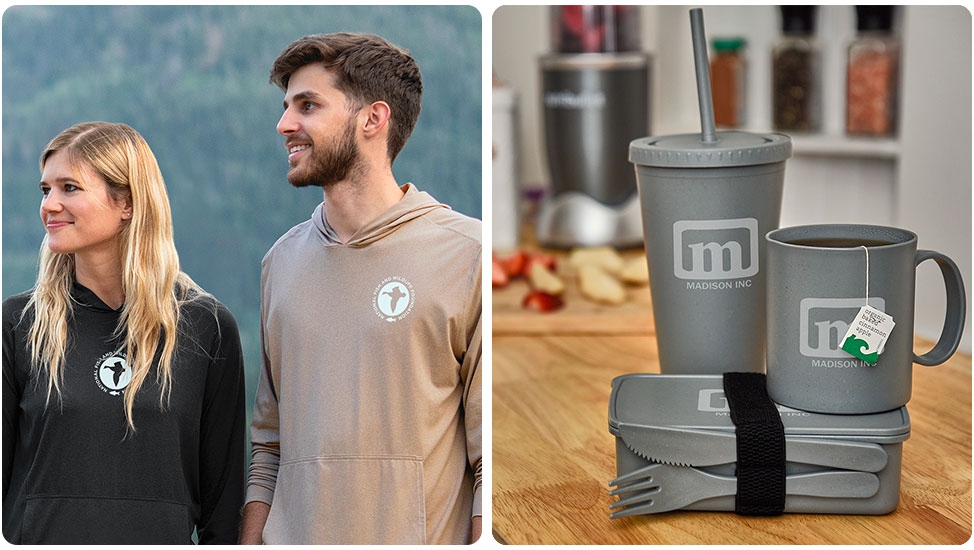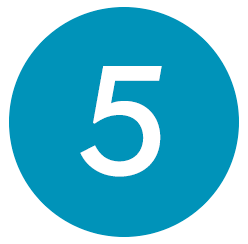 Encourage Self-Care with an Indulgent Gift
Your clients work hard, and an indulgent self-care gift is a great way to say thank you for their referrals. From tea- and coffee-themed gifts to luxurious spa sets, these client referral gifts encourage relaxation: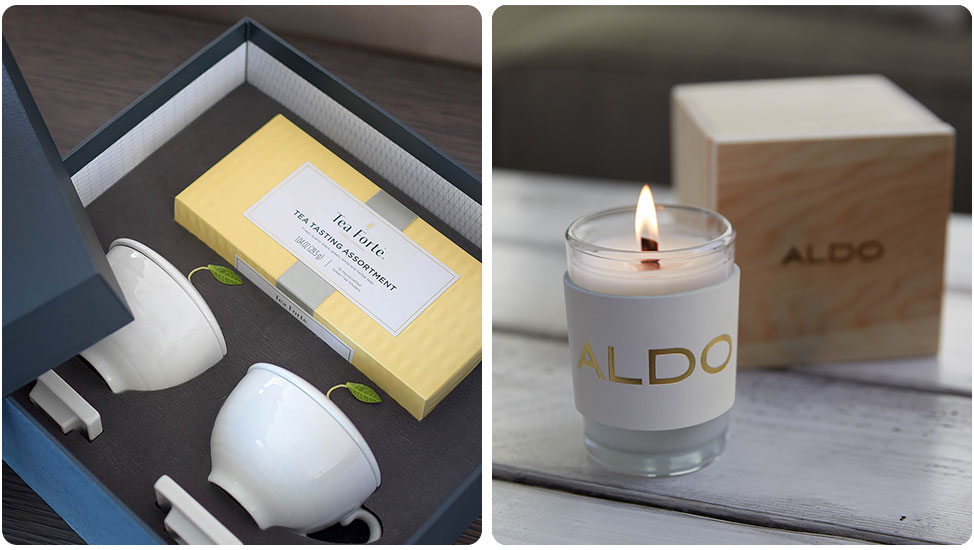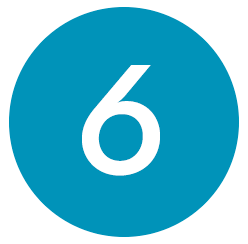 Choose High-Visibility Items to Amplify Your Brand
According to the 2020 Global Ad Impressions study, 57% of consumers who own promotional products report keeping them for five years. Branded writing instruments are among the most popular items—89% of consumers own a promotional pen or pencil. Custom t-shirts also rank high, with 80% of consumers reporting that they own one. Incorporating these high-visibility items—and others—into your referral gift program will amplify your brand among your target audience. In addition to pens and t-shirts, consider these statistics:

The statistics don't lie. Timely promotional referral gifts are a sure-fire way to make your brand visible to as many people as possible. Choose an everyday item that suits your industry and budget, and you'll generate impressions for years to come.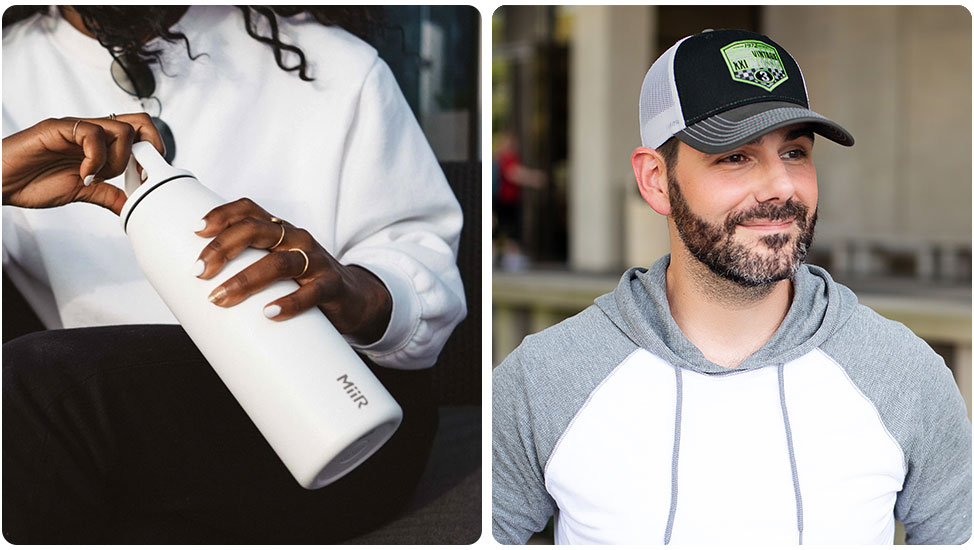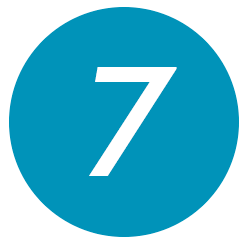 Match Your Gift to Your Customers
The best gifts can vary by industry and demographic. For example, customers in the tech space will get a lot of use out of personalized tech accessories, while those in the restaurant space might appreciate custom kitchen accessories or barware. By catering your referral gifts to a specific industry, you'll increase the chances that they'll use your product and get eyes on your brand and logo. We've got some ideas to get you started: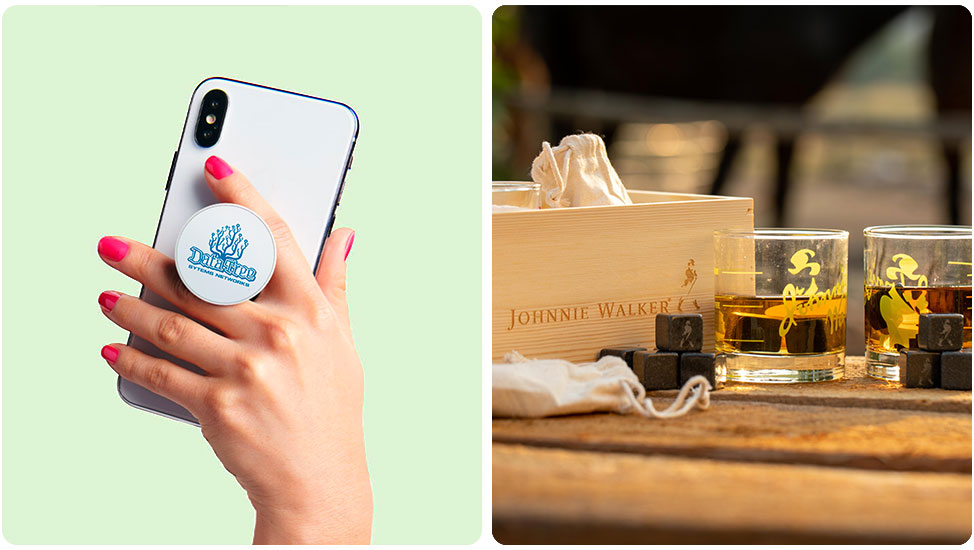 Referrals are the best compliment you can get from a client. These client referral thank-you gift ideas are memorable ways to show your appreciation and help ensure you create a successful customer referral campaign for new business.