Corporate Gifts That Give Back – 12 Caring Cause Marketing Ideas
published: March 17, 2021
Consumers, workers, and investors are putting increasing pressure on corporations to make meaningful contributions to the greater good, according to a 2020 report from Aflac. The report found that 77% of consumers would be more willing to purchase a company's products or services if the company demonstrates a commitment to addressing social, economic, and environmental issues.
Whether you are planning your next cause marketing campaign or need employee appreciation gifts, you can bring deeper meaning to your next giveaway with sustainable gifts that not only help the planet and charitable causes, but also show that your brand is purpose-driven and socially responsible. Gifts that support a good cause send a message about your company value to employees and clients.
We have gifts that support a wide variety of causes and charities such as environmental, educational, and one-for-one donations. What is important to your company and values? Read the stories behind our gifts that give back for an impactful giveaway:
---
Miir® Insulated Bottles & Tumblers

MiiR® is the pioneer of the Product to Project™ movement, a business model where every product sold funds trackable giving projects. Those projects are in support of clean water, a healthy environment and strong communities. What makes MiiR® even more special is that each product sold comes with a Give Code™ that customers can register to connect with a project and community. Watch the video below to learn more.
Featured Gifts:
---
Soapbox® Bar & Liquid Soaps

Founded in 2010, Soapbox Soaps was founded on the mission to empower people to change the world through every day, quality purchases. Soap = Hope. For every Soapbox product purchased, Soapbox® gives back by donating bar soaps or contributing to health and hygiene initiatives in communities, both domestically and abroad. To date, Soapbox has donated over 7 million bars of soap. Your employees and clients can track the impact with a Hope Code®, found on all Soapbox product packaging. Watch the video below to learn more and hear from the CEO and co-founder of Soapbox, David Simnick.
Featured Gifts:
---
EcoSmart® Products

The EcoSmart® line of products is partnered with 1% For The Planet to donate one percent of sales to environmental nonprofits Well Aware and One Tree Planted. Well Aware builds clean water systems in eastern areas of Africa, while One Tree Planted is committed to reforestation projects around the world. By choosing EcoSmart, you're helping the planet in more ways than one. The products in this line are also made with eco-friendly materials like bamboo, wheat straw, and recycled PET.
Featured Gifts:
---
Basecamp® Bags, Tumblers & Coolers

With every Basecamp® item sold, a portion of proceeds will be donated to the Wounded Warrior Project®, whose mission is to honor and empower wounded warriors. On top of that, in 2021, Basecamp® will donate $100,000 to the Wounded Warrior Project. The Wounded Warrior Project began in 2003 as a grassroots effort to provide basic comfort items to those warriors returning home from Iraq and Afghanistan with the visible and invisible wounds of war. This project helps people like Dan Nevins, a 15-year Army veteran who lost both of his legs in Iraq after an IED explosion. In 2004, Dan was visited by a representative from Wounded Warrior Project where he was given a backpack that he says was the most significant gift he had ever or will ever receive. He is now a brand ambassador for Basecamp.
At Geiger, we're deeply committed to corporate responsibility. That's why we chose the Basecamp Highland Peak Cooler, the Basecamp® Mt. Carmel Tote Bag and the Basecamp® Pint Tumbler as holiday gifts for our employees one year. To make the gift even more special, we chose to personalize each bag with the recipient's name. Basecamp and Dan Nevins also hold a special place in our heart as we had the honor of him visiting our headquarters in 2018 to give an inspiring speech, and to teach us yoga!
Featured Gifts:
---
Welly® Copper-Lined Tumblers & Bottles
Inspired by the belief that pure water is essential to pure living and the mission to reduce reliance on single-use plastic, Welly contributes 1% of sales to charitable efforts that bring wells and other sustainable clean-water solutions to communities worldwide. With the first charitable contribution, Welly® helped bring clean water to Mai Welay, a rural village in northern Ethiopia. Other initiatives include funding Malawi and Bangladesh.
Featured Gifts:
---
Hey Buddy™ Bears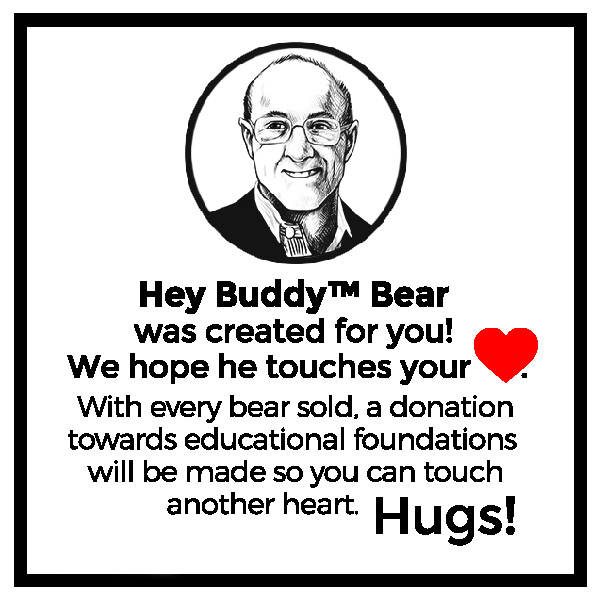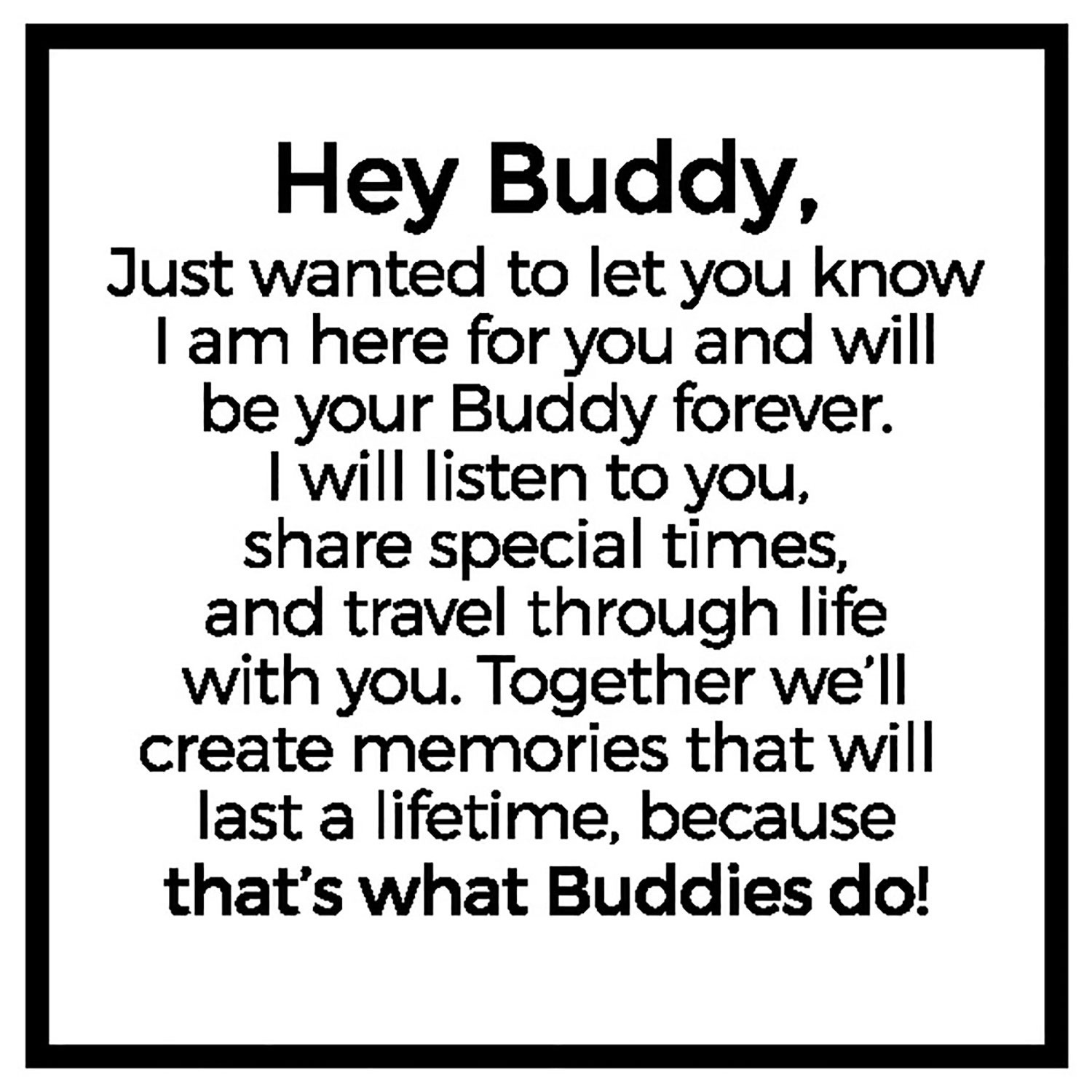 With every bear sold, a donation is made towards educational foundations. Hey Buddy™ Bear was created in memory of a legend in the promotional products industry, Francis Ford, Jr who passed away in May 2018. He was known for his memorable greeting "Hey buddy!" The Hey Buddy Bear was designed with hearts on its paws and "Hey Buddy" imprinted t-shirt, and comes with a hang tag with an image of Ford and a special message. This best seller is the perfect giveaway for hospitals, schools, daycares, retail gift shops and more.
Featured Gifts: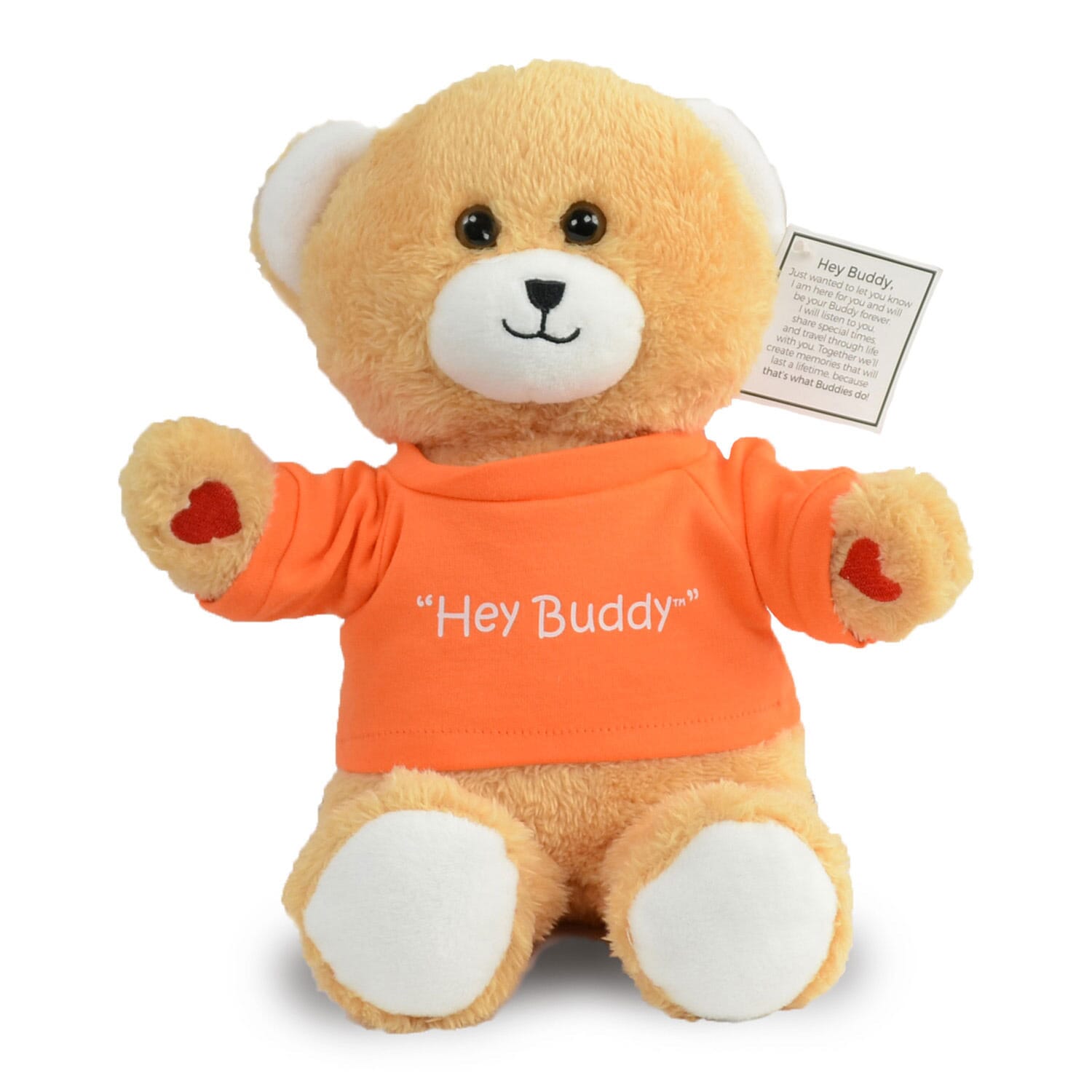 ---
Corkcicle® Triple Insulated Bottles, Tumblers, Cups & Canteens

Every Corkcicle® purchase helps bring clean water to people in need through Corkcicle's partnership with charity : water. By giving people access to clean water, they are restoring health, providing new opportunities, and creating real change in developing countries.
Featured Gifts:
---
GiveBack One for One Program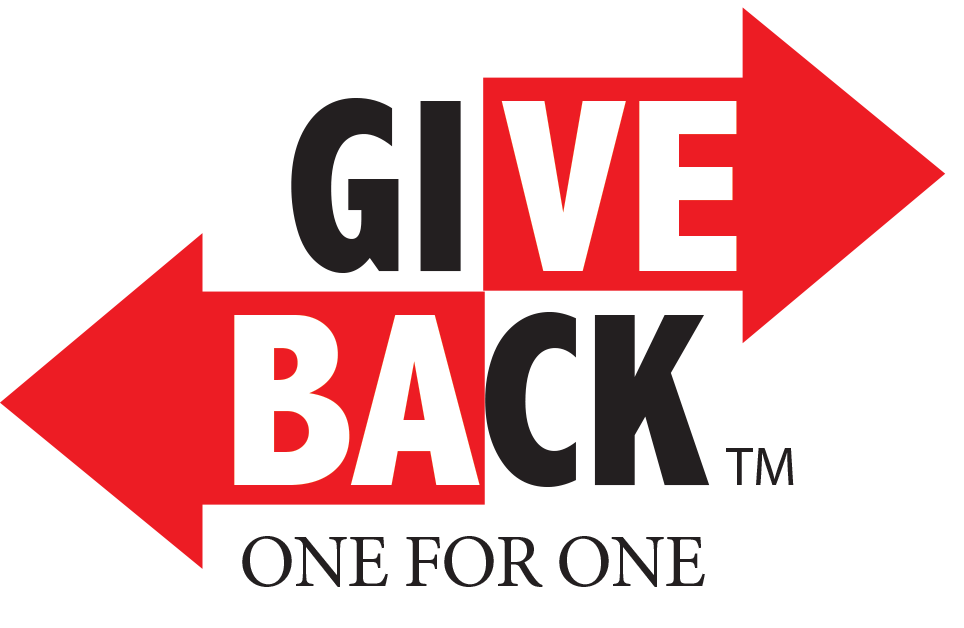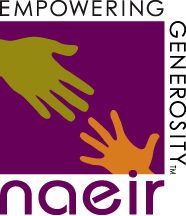 When you purchase GiveBack One for One items, an equal amount of product will be donated to NAEIR to support their mission. NAEIR empowers generosity by providing conduit between philanthropic donor companies and the ill, the needy, and children served by the nonprofit sector in the United States. Merchandise donated to NAEIR is redistributed to over 30,000 member schools, teachers, churches, and nonprofit organizations.
Featured Gifts:
---
Modern Sprout® One For One Tree Kits

Modern Sprout® is on a mission to help reforest the future. Thus, for every kit purchased, a percentage of proceeds goes to American Forests and the Pollinator Partnership for reforestation and ecosystem protection. They also partner with the Heartland Alliance to provide employment for Chicago's most vulnerable residents. Tree Kits feature carefully selected seed types that will thrive in most parts of the country. Additionally, the container is made in the U.S.A out of up-cycled cow manure, which is 100% biodegradable and helps heal nutrient-depleted soil.
Featured Gifts: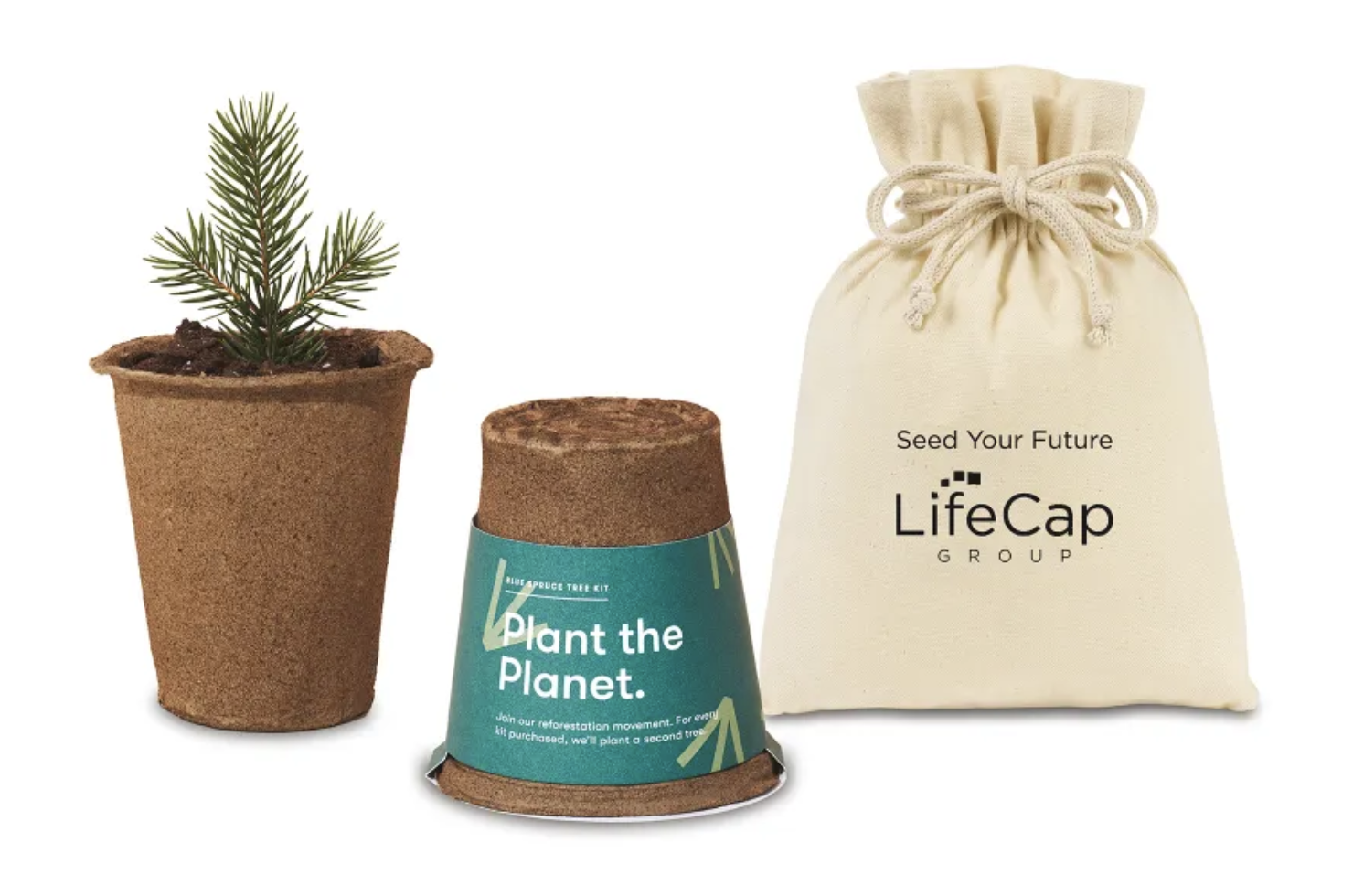 ---
American Red Cross First Aid & Emergency Preparedness Kits

The American Red Cross is dedicated to preventing and alleviating human suffering in the face of emergencies by mobilizing the power of volunteers and the generosity of donors. A portion of the proceeds from the sale of every American Red Cross product is used to support the organization.
Featured Gifts:
---
AWS Collection: Backpacks, Umbrellas & More

The AWS collection was created in memory of Bill Schmidt Sr., who was the founder of one of our promotional product suppliers. He was a generous and kind-hearted man, who valued others and had a passion for philanthropy. To honor his legacy, 5% of the proceeds from the AWS collection that carries his initials, will be donated to some of his favorite charities that include Shriners Hospitals for Children, American Cancer Society, Make-A-Wish, St. Jude Children's Research Hospital and Boys Town.
Featured Gifts:
---
AWS Collection: Backpacks, Umbrellas & More

It's Hip to give. Hip has partnered with Healthy Harbor, using new technology to harness the powers of water and sunlight to intercept single use plastics from local waterways. For every Hip item sold, they'll remove disposable water bottles, polystyrene coffee cups and plastic grocery bags from the water, all powered by consumers choosing sustainable options. You get a stylish and reusable bottle and you support in cleaner waterways.
Featured Gifts:
In addition to custom gifts that directly give back to charity, some companies choose to purchase promotional products to donate to businesses in their own communities, such as purchasing water bottles for a local school, pet products for an animal shelter, custom masks for a food bank or take out bags for a restaurant to name a few ideas. With many local or non-profit businesses highly effected by the pandemic, there is no better time for your company to give back to the community with high quality branded gifts that will last. It also provides the perfect co-branding opportunity for you to include your company logo on the item for great visibility and good will in the community.