Travel Agent Gifts for Clients – Going Away Gifts that Keep them Coming Back

published: January 17, 2023
Everyone loves to be appreciated. As a travel agent, you most likely work with a wide range of clients who depend on you to help plan vacations and other trips. Be sure to thank your clients for their business to not only show your appreciation but to keep them engaged for future adventures and word of mouth referrals. Invest in some travel agent gifts for clients such as passport covers, luggage tags, power banks, and apparel. In this article, we'll get you inspired with clever and thoughtful travel agent gift ideas for every stage of their trip, and for every budget.
Pre-Departure Gifts
Geiger offers travel agent promotional items from affordable luggage tags that showcase your business logo to high-end gifts for your long-term luxury clients. Check out our pre-departure gifts including items that make trips more pleasant and swag to help clients remember their vacation for years to come. Many of these same items can also be given to thank existing clients for referring new business and to remind them of your services year-round. They are designed to not only promote your business but also to be useful in the lives of your customers.
Vacation or trip planning can be stressful. As a travel agent, your job is to remove as much of the hassle as possible for your clients. Select pre-departure gifts that reflect that goal, reinforcing your value. The best gifts for travel agents to give clients are handy for packing, during travel, in airports, or on the road. Most of these items are designed to make life just a little easier away from home, whether that be in keeping important documents safe, travelers more comfortable, or mobile devices charged and ready to go.
For heading overseas, the Leather RFID Passport Holder protects privacy and keeps IDs organized and handy, all with a stylish look. Made from genuine diamond-textured leather, this passport holder is equipped with RFID technology to protect your clients' sensitive information. It has four inner card slots for credit cards, debit cards, and identification as well as 16-pages for travel notes.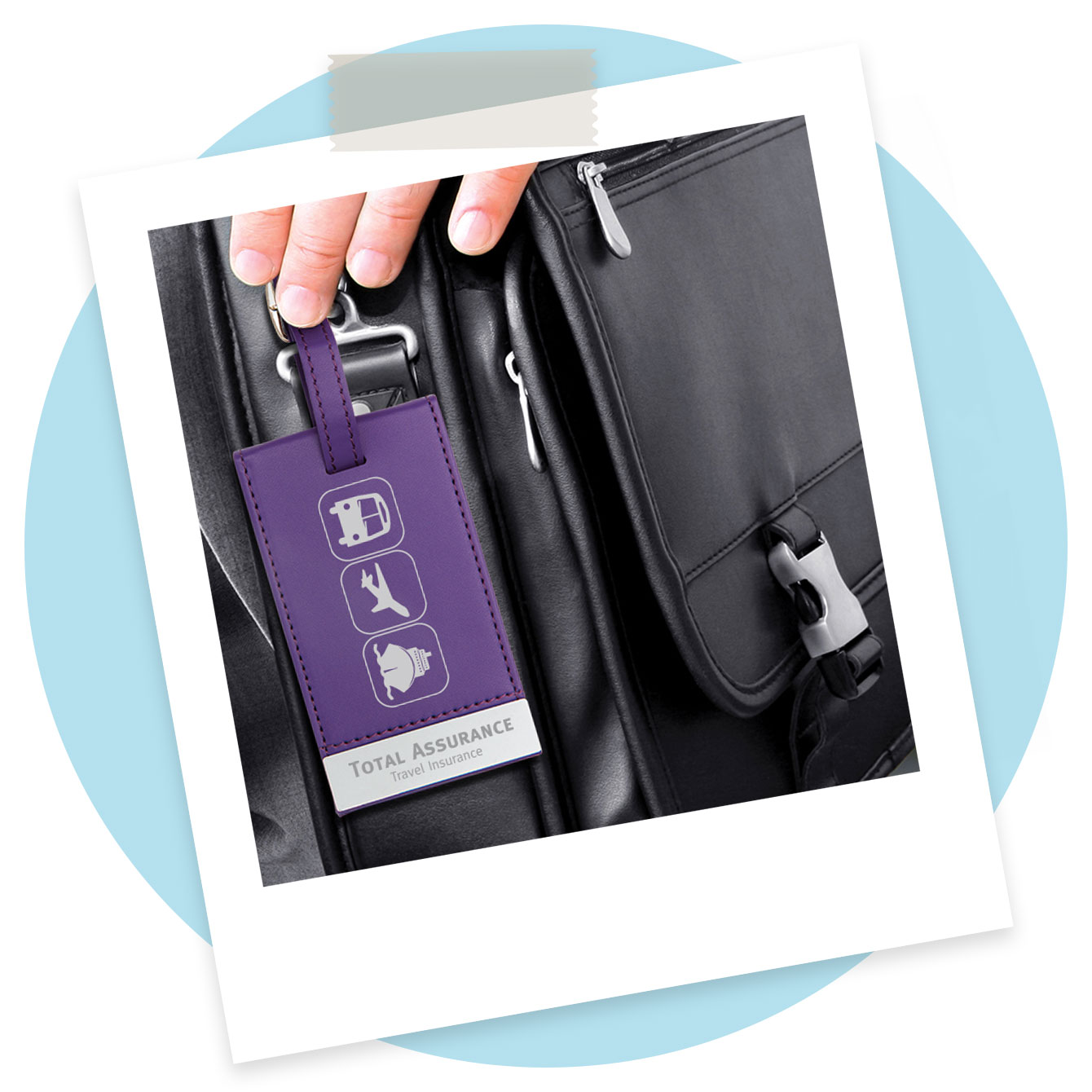 The W&P Gin & Tonic Virtual Cocktail Kit can be custom printed with your logo to remind your clients that it's time to relax and celebrate. Neatly packaged in a white metal tin, the gin and tonic making kit contains all the premium ingredients and tools needed to create two top-shelf cocktails – just add gin!
Other pre-departure thank you gifts for travel agent clients include: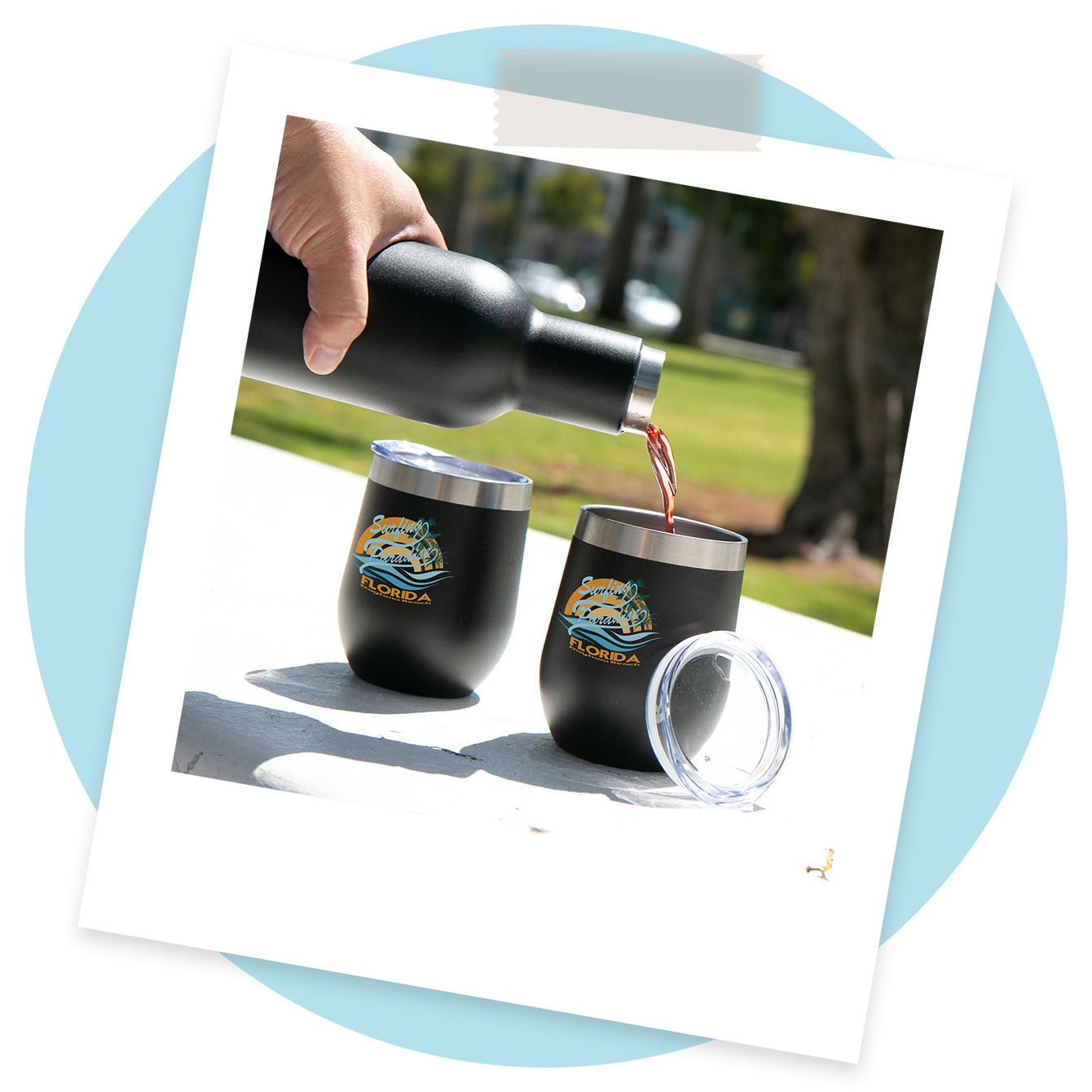 Gifts Upon Arrival
You know how everyone loves those little chocolate mints some hotels leave on pillows? Steal the idea and find a way to welcome your clients to their destination courtesy of you.
Procure gifts that are specific to a particular vacation such as gifting onboard cruise credit for clients on a cruise, a gift card to a specialty restaurant or spa nearby their destination, or a bottle of wine or a food gift that's ready and waiting in their room. Don't forget the personal touch; leave a note wishing them the best if they are celebrating a birthday, anniversary, or other special event.
Or surprise them with luxury travel agent client gifts like our Leisure Mink Touch Luxury Robe, a soft, comfortable 100 percent polyester full-length robe with a shawl collar, two front pockets and a collar loop. It can be conveniently packed away in its own vinyl carrying bag during travel.
The Hilana Upcycled Yalova Ultra Soft Marbled Blanket is made with 50 percent recycled cotton and gets softer with each wash. Extra durable, these Hilana blankets will dry faster than regular towels, making them great for lake, beach, or pool-side use. A bonus feature is that one percent of all sales is donated to environmental causes through a partnership with 1% For The Planet. This gift sends an extra message that your agency cares about sustainability.
Here are some other great travel agent gift ideas for clients:
Post Travel Gifts
Once a trip is complete, you have another opportunity to reach out and keep your travel agency in front of your client for future trips. Send them some travel agent swag to help them remember their vacation, trip, or adventure. Some great ideas include a customized picture frame, ornament, keychain, or journal to document memories. Reaching out with a gift also gives you the perfect opportunity to check in and see how their trip went and gather other feedback about your services.
Your clients will love our 4" X 6" Frameless Frame, which is made from high quality acrylic material and features an imprinted stainless-steel backing. Its contemporary design with magnetic holding function makes it flexible to display vacation photos anywhere in your client's home.
If you know your clients enjoy writing down their memories and travel adventures, you may want to gift the Jet-Setter Journal. This sophisticated journal is made from sleek Italian UltraHyde material that binds this journal for a professional look. Featuring an elastic pen loop and blue and silver ribbon page markers, it includes 125 sheets of lined paper to hold all your clients' memories.
Other post travel gift favorites include: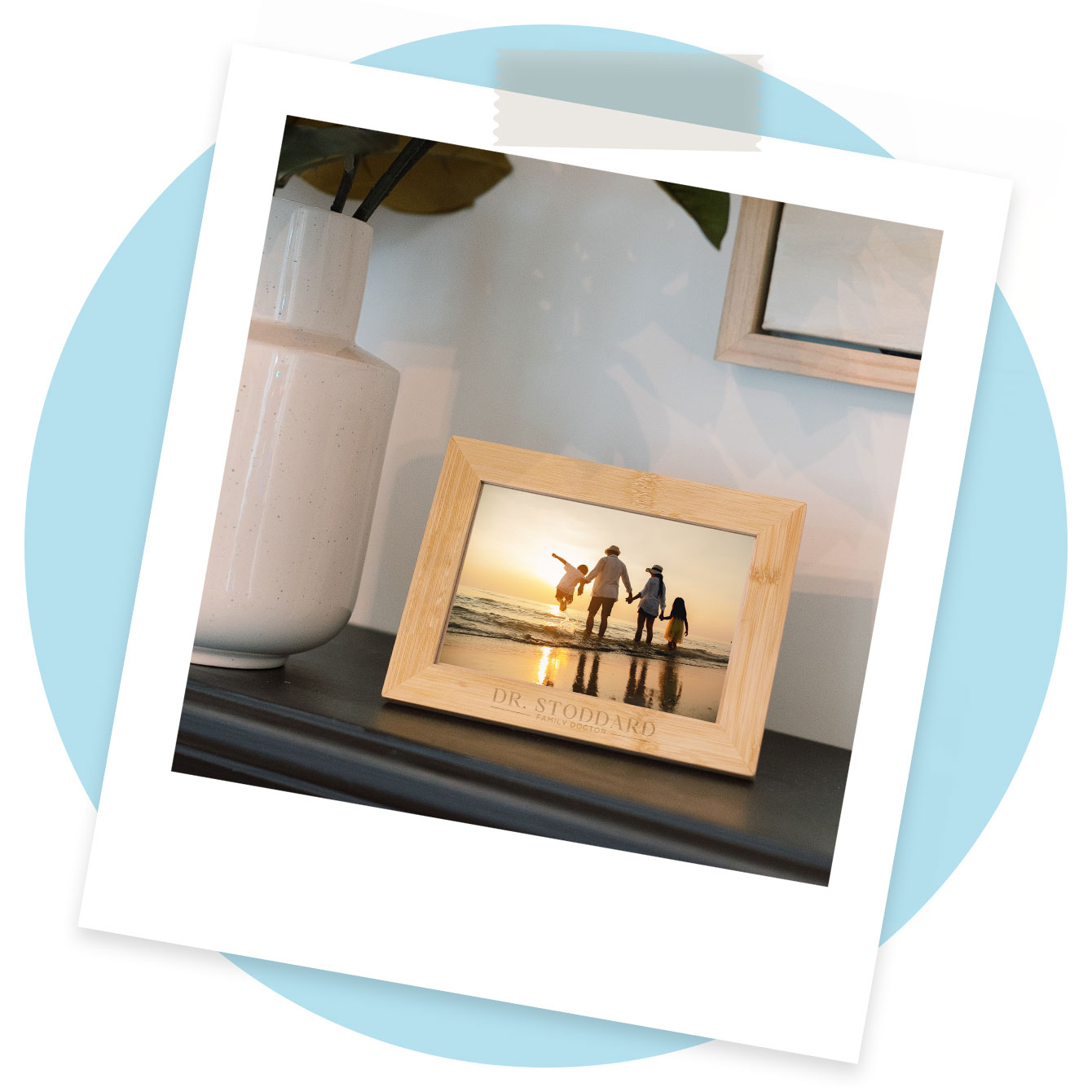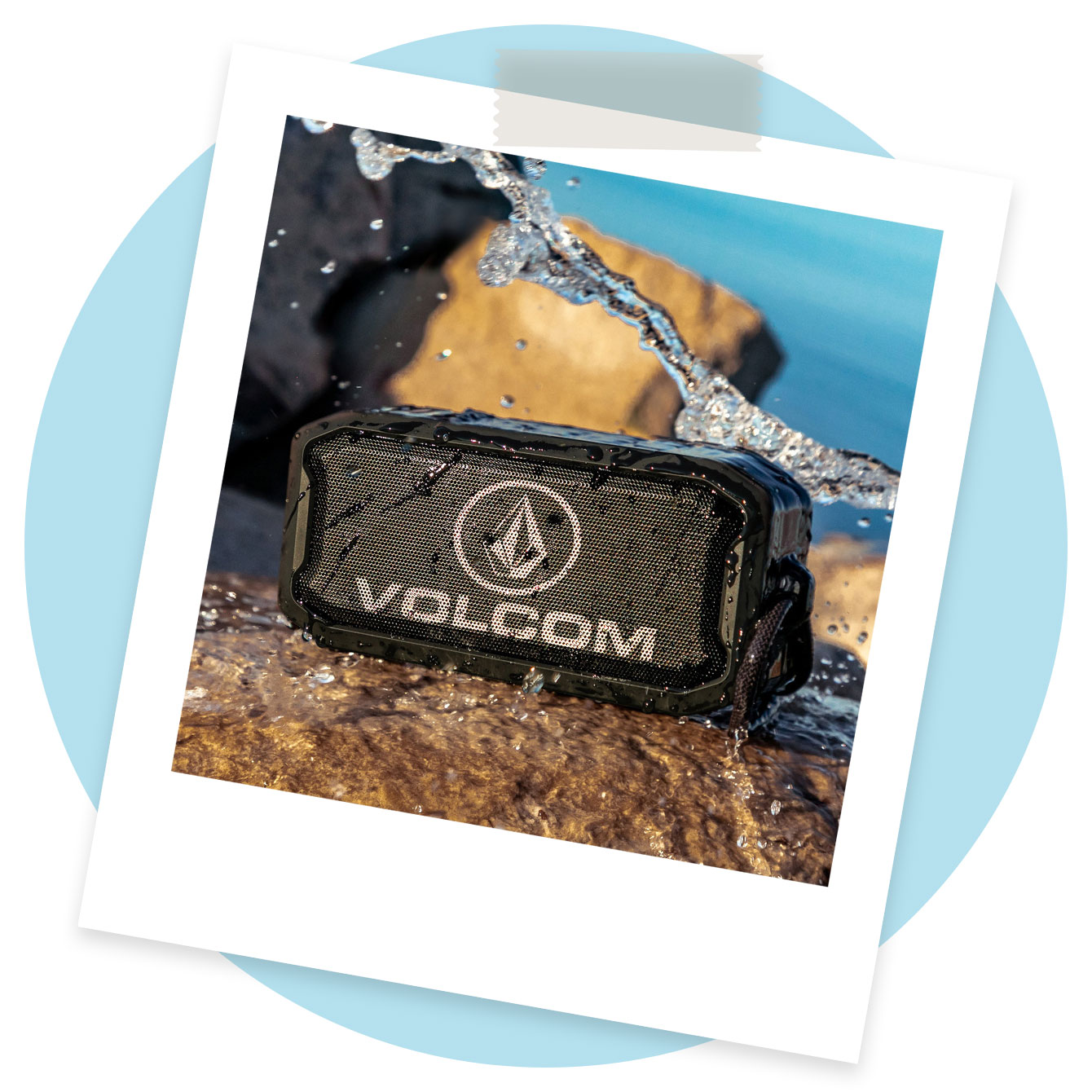 Referral Gifts for Travel Agents
Word-of-mouth is the best form of marketing, especially for travel agencies. Be sure to stock some thank-you travel agent client gifts to send to any customer who refers a new client to your business. Geiger offers a variety of gift boxes, tumblers or tech accessories that are great options. In addition, you can send along a bottle of wine or a travel voucher for their next trip.
Easy-to-Mail Marketing Gifts
One of the most important ways to retain existing business is to stay top-of-mind. With all the noise in our world today, it can be easy for clients to forget the name of their travel agency even if you did a fabulous job for them.
Keep yourself on their radar by sending birthday greetings, holiday cards or other small gifts throughout the year. Geiger offers a wide variety of easy-to-mail gifts like our 2023 Landscapes of America Spiral Calendar, which features eye-catching landscapes and scenes from across America. When your clients are ready to book another trip, you'll be the one they call.
Other direct mail ready gifts include: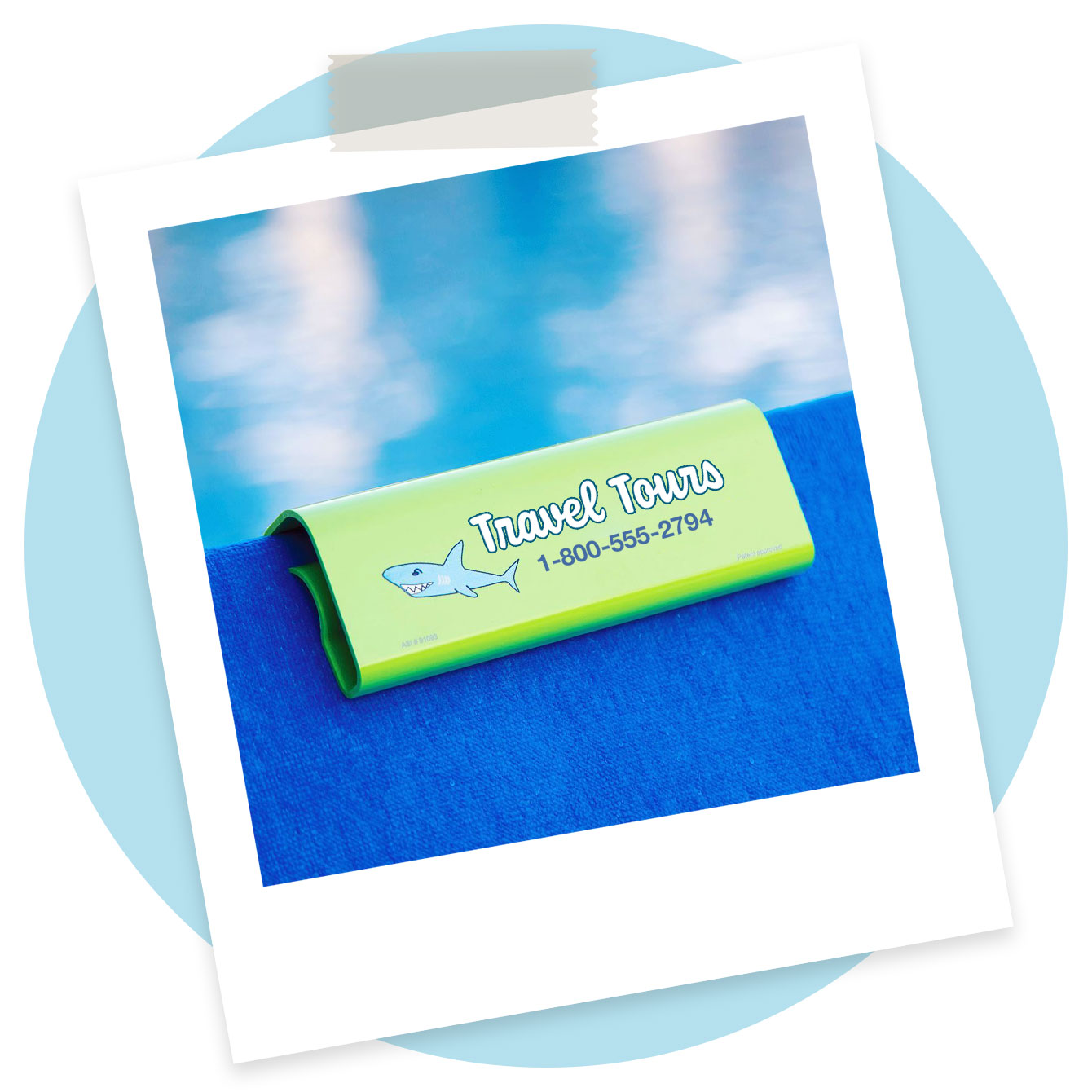 As a travel agent, you can easily keep your business in front of clients year-round with small gifts like luggage tags or toiletry bags. If you have long-term luxury clients, you may want to spoil them with higher-end gifts like Geiger's Batch & Bodega Sweets Gift Box, which includes six small jars of premium candy. Use the opportunity before a trip, during a vacation, or after an adventure to reach out with travel agent gifts for clients to say thank you and show your sincere appreciation for their business.