Bring Luck to Your Business with St Patrick's Day Promo Items & Giveaway Ideas

published: November 29, 2022
Pick a shamrock and throw on some green in preparation for a little St. Patty's Day fun. Taking place on March 17th each year, St. Patrick's Day is a widely popular holiday filled with food, drinks and dancing, and your business or organization can get in on the celebration by taking advantage of our St Patrick's Day party favors for employees, customers, and clients.
Whether you want to encourage employees with St Patrick's Day staff appreciation pick-me-ups or need St Patrick's Day promo items for your bar or brewery, make the holiday special with celebratory St Patrick's Day giveaways that will have everyone feeling like it's their lucky day.
St Patrick's Day Giveaways
Keep the leprechauns away with green St Patrick's Day giveaway ideas. With green being an important color in the Irish tradition, it's only natural that your St Patrick's Day promotional products have a little green in them to honor the spirit of the holiday.
Celebrate with St Patrick's day custom shirts imprinted with your design that are comfortable and festive. The Port & Company Cotton T-Shirt checks all of those boxes with a cover-seamed neck, rib knit collar and a removable label. Give them to parade and festival attendees to create a magical experience.
Banks, medical facilities, lending companies and other customer-facing businesses can also get in on the fun with St Patrick's Day pens with custom logos or food and candy gifts with holiday-themed designs. However you want to celebrate with customers and event attendees, here are a few of our favorite St Patrick's Day giveaway ideas: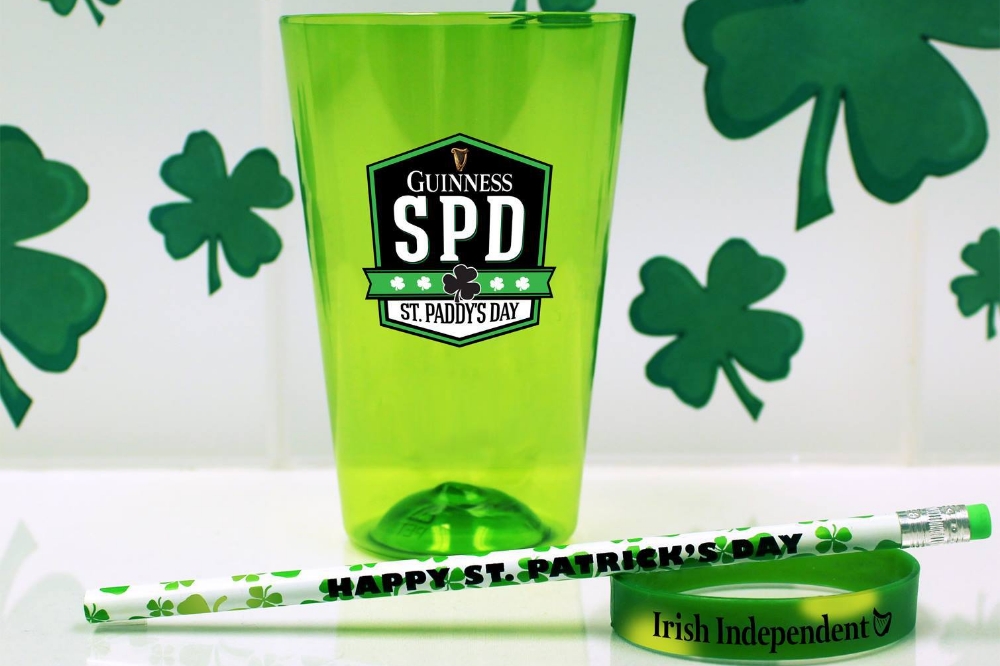 St Patrick's Day Employee Appreciation Gifts
Don't let St Patrick's Day go by without telling your employees how "lucky" you are to have them. With St Patrick's Day employee appreciation gifts, you can get your team into a festive mood and help them enjoy the holiday, even if they're at work.
To make the day special, encourage your staff to come fully decked out in green. Reward them for participating with fun St Patrick's Day swag like a 20 oz Himalayan Tumbler, which is a great gift to help them remember how much you care about their contributions. If your office is fast-paced and stressful, give them a Lucky Clover Stress Shape to relax when they're feeling overwhelmed.
There are plenty of St Patrick's Day novelties your employees will enjoy. To ensure you get the perfect item for your staff, be sure to check out all these St Patrick's Day corporate gifts: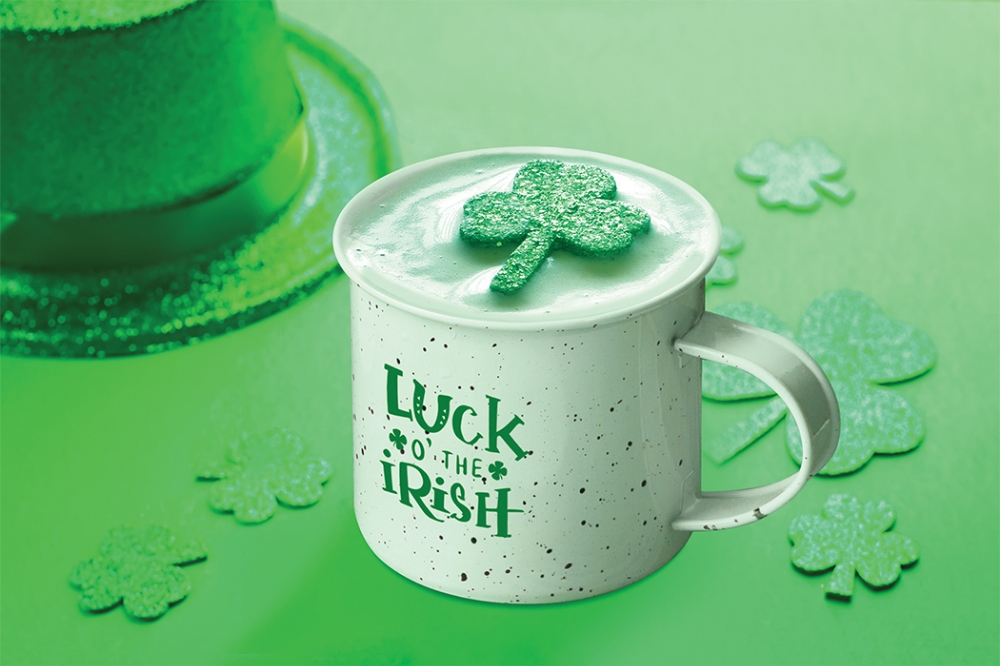 Barware St Patrick's Day Merch
St Patrick's Day is a huge event for restaurants and bars, as swarms of customers flock in for celebratory drinks. Prepare for the festivities with St Patrick's Day swag that highlights the holiday. Our selection of restaurant and bar merchandise will captivate customers and make them want to stay even longer.
From St Patrick's Day koozies and can coolers to imprinted glasses and bottle openers, customers appreciate when you take the time to create an atmosphere for special events. Specialty cocktails with a bit of green dye and mint leaves are a great way to draw attention. You can also host games and give out St Patrick's Day favors to the winners.
If you want to get in on the action this year, check out some of our most popular St Patrick's Day merch ideas for bars and restaurants:
St Patrick's Day Client Gifts
There's never a bad time to show clients you're thinking about them, and St Patrick's Day provides you with another opportunity. Since you probably won't see them in person, plan ahead by sending them flat and easy-to-mail St Patrick's Day promotional products to keep your brand top of mind.
Ensure your giveaways are useful and inspiring by shipping out a Shamrock Jar Opener featuring an extra-large imprint area to get your message across, or you can grow your relationship with clients by giving them a Clover Seed Matchbook that comes with a packet of seeds and growing instructions.
Here are a few of the best St Patrick's Day client gifts to strengthen bonds and build long-lasting relationships: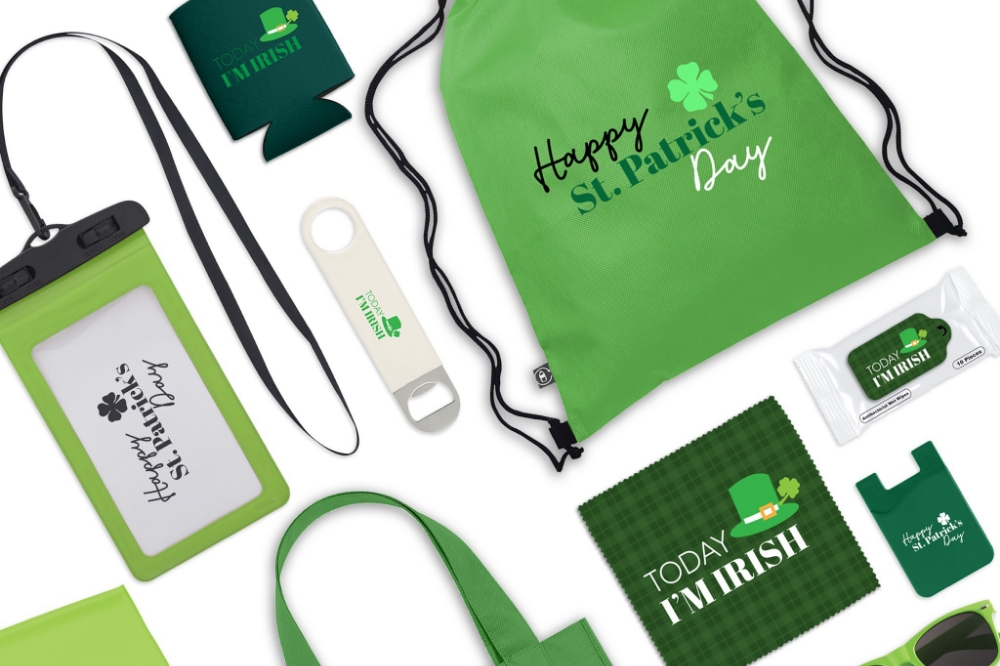 Luck will be on your side when you take the time to celebrate St Patrick's Day with employees, customers, and clients. From St Patrick's Day staff appreciation ideas to parade giveaways, our promotional products are the lucky charm that will have everyone talking about your business.