Give Thanks with
Thanksgiving Gifts for Employees & Clients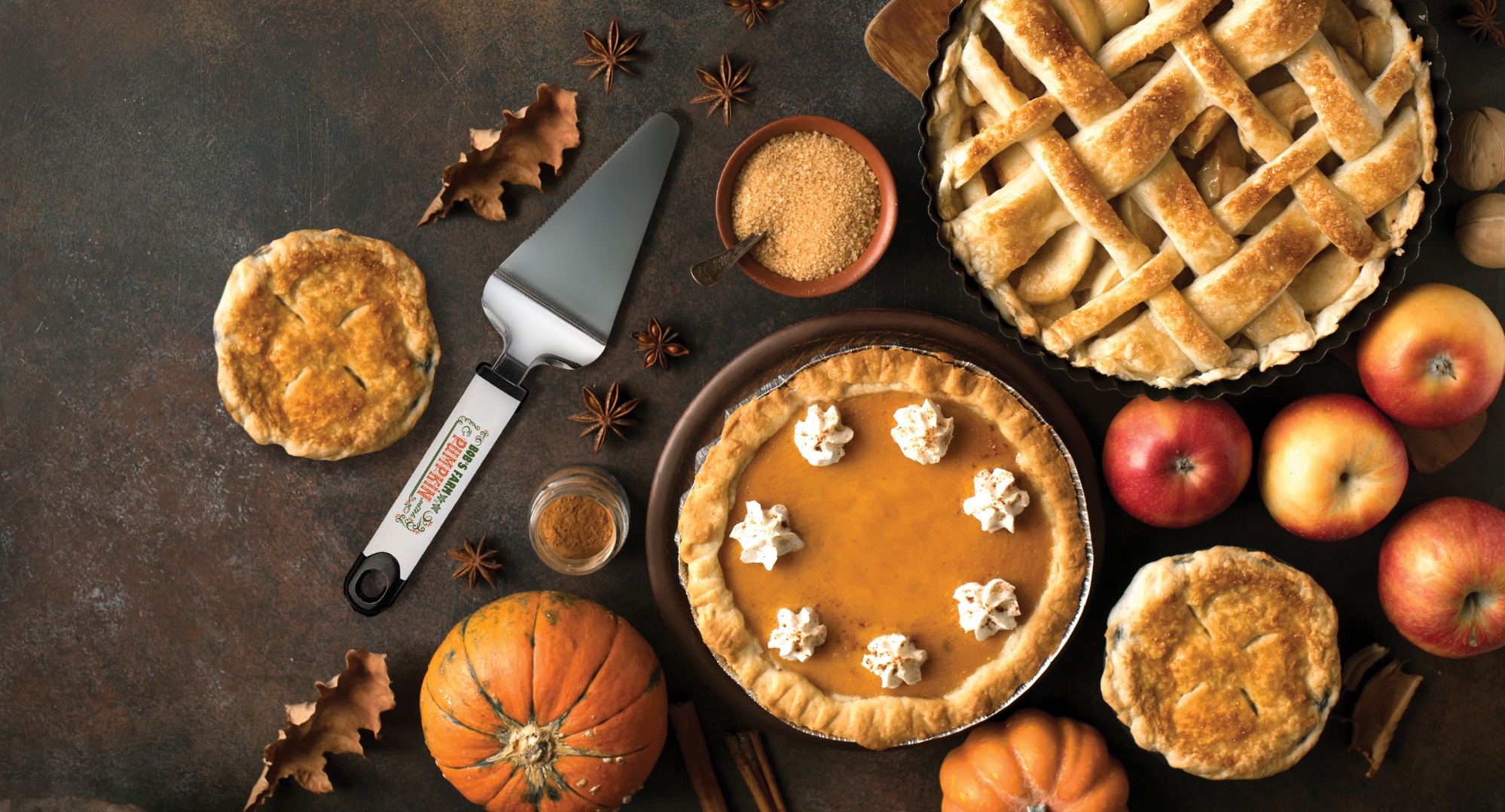 published: November 10, 2021
Don't wait for December to indulge in the joy of gift giving. Thanksgiving is the one day of the year that's entirely dedicated to showing gratitude, so don't miss the opportunity to show your appreciation for employees and clients with personalized thanksgiving gifts. Whether you're looking for customer appreciation ideas for thanksgiving, thanksgiving themed gifts for an office party, or a budget friendly mailer like printed thanksgiving cards, we've got you covered.
Thanksgiving Gifts for Employees
Embrace the season of giving with thanksgiving corporate gifts to express your gratitude and appreciation for your employees. Some of the best thanksgiving gift ideas for employees are those which your staff with be able to use on Thanksgiving and beyond, such as a wine glass, or kitchen accessories like a cutting board or apron. Home-related gifts like a blanket or candle will be appreciated as the chilly winter months approach. Here are some great thanksgiving gifts for staff to get you started: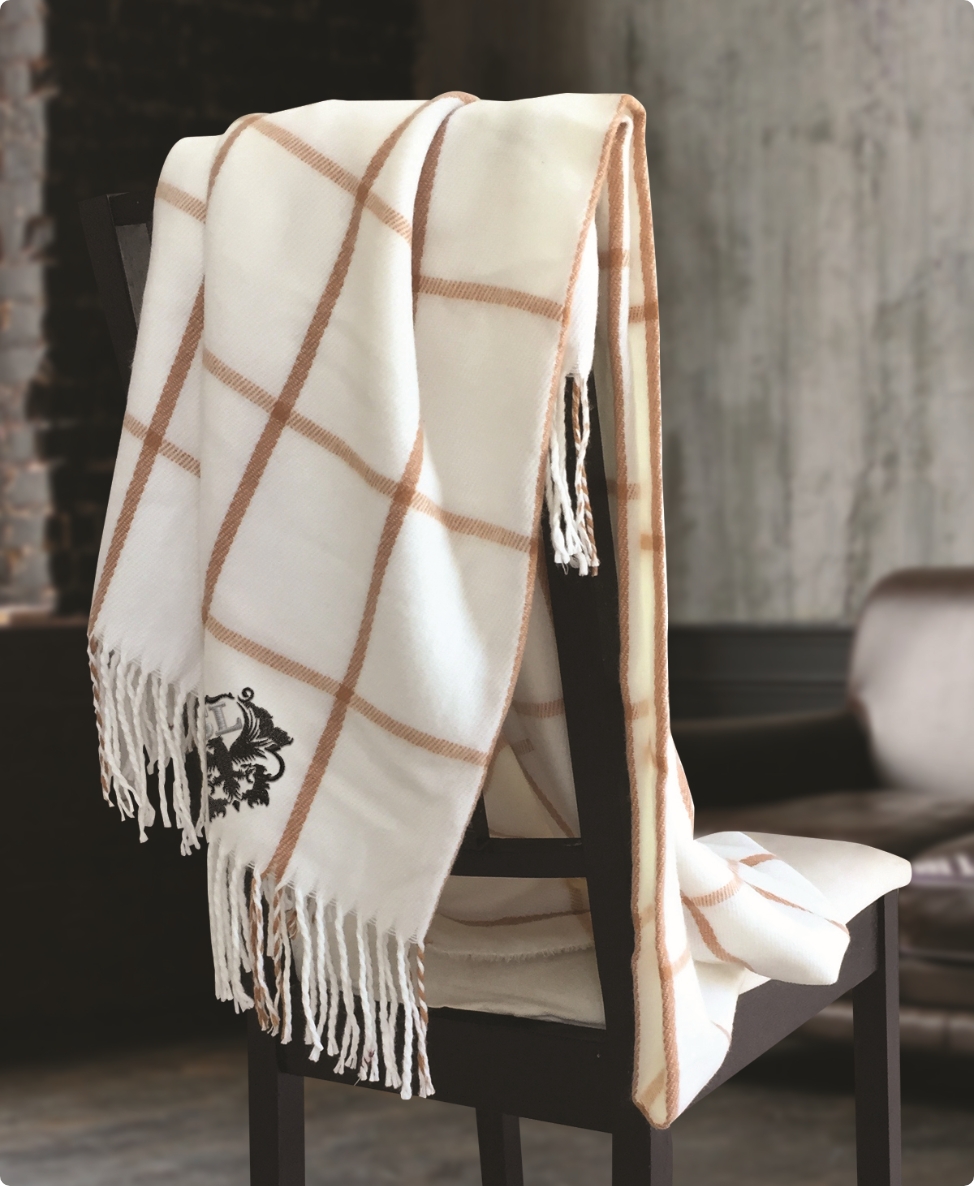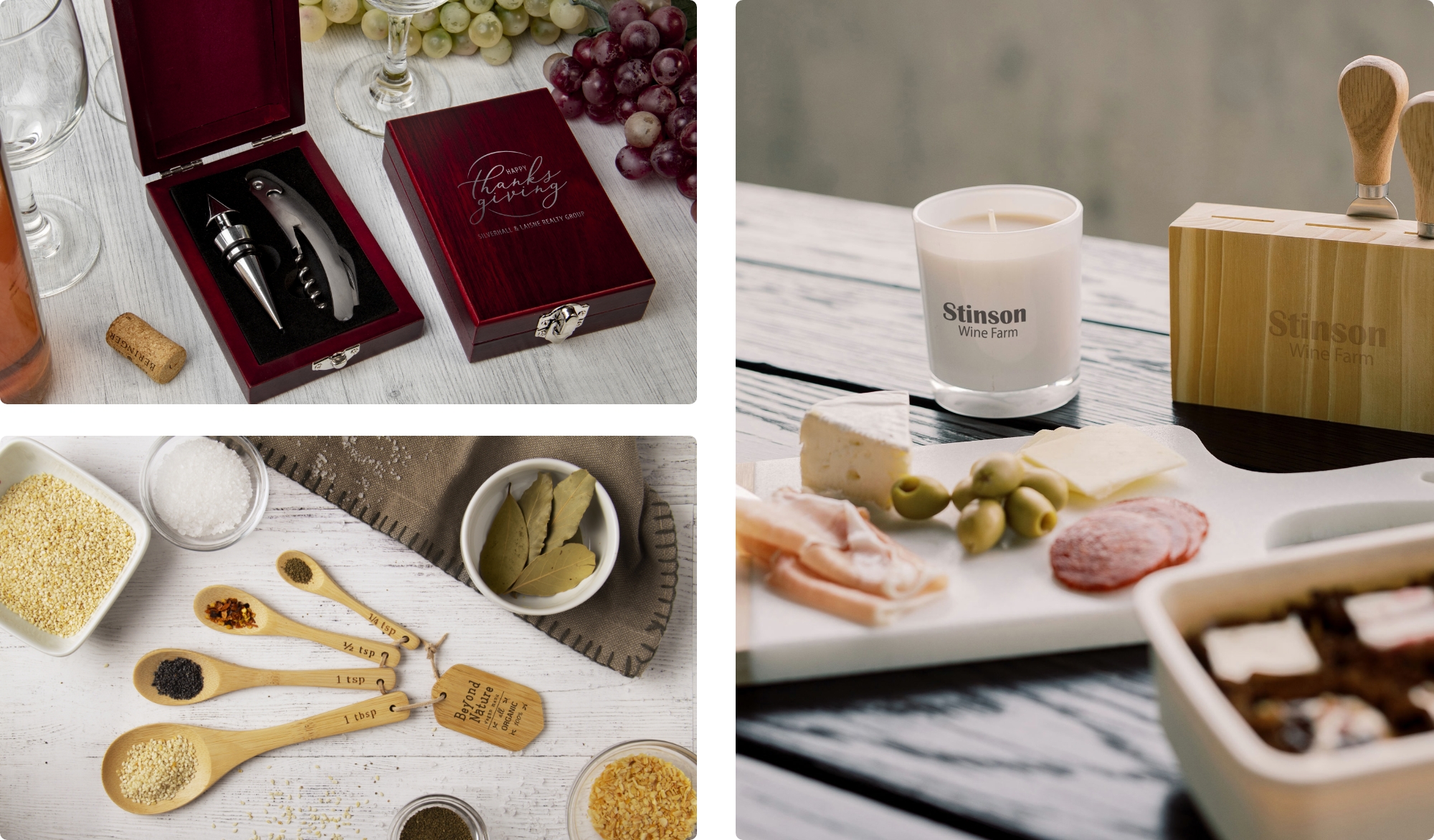 Thanksgiving Gifts for Clients
You clients and customers could be doing business with other companies, but they choose to work with you – thank them. Customer appreciation ideas for thanksgiving don't have to break the bank, and a simple gift such as a wine tool set or serving board can make a lasting impression and keep them coming back time and time again.
Thanksgiving Office Party Favors
Take your holiday office party to the next level with thanksgiving office gifts and party favors for your employees to take home after the event. Even if you're not planning a party this year, leave a thanksgiving employee appreciation giveaway on each everyone's desk to celebrate the season.

Thanksgiving Food Gifts
With food being an integral part of Thanksgiving celebrations, food gifts are both appropriate and highly desirable. Add to your clients and employee's festivities with deserts like chocolates or brownies, or appetizers such as nuts and charcuterie boards.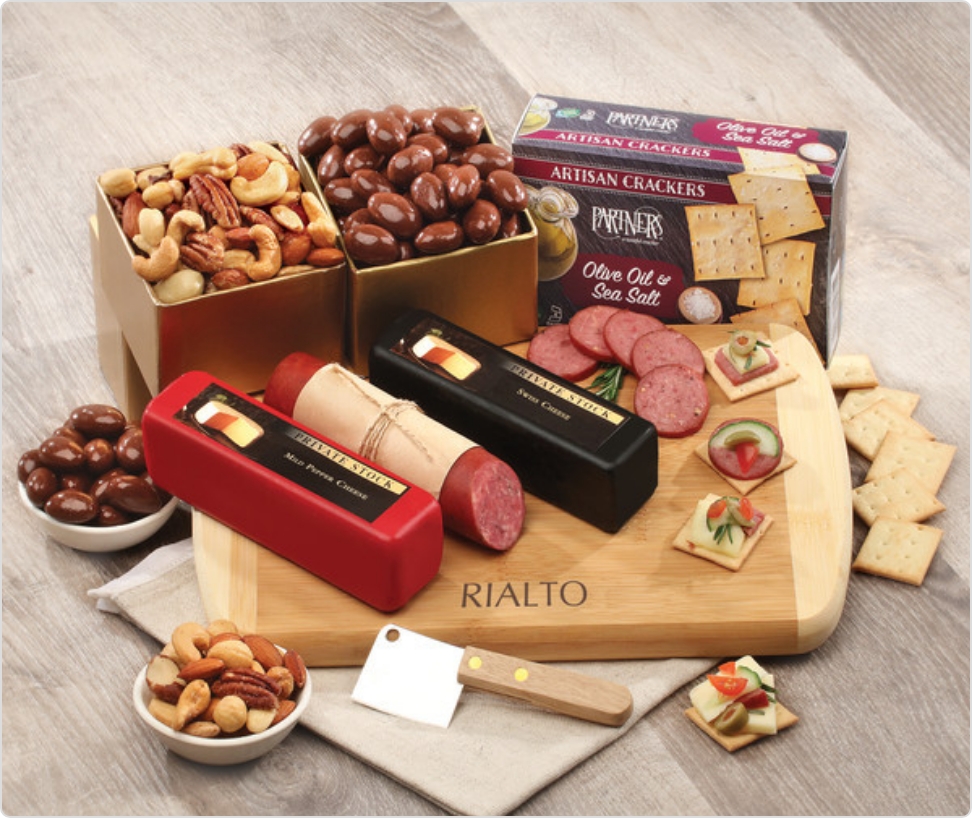 Thanksgiving Cards for Business
Custom thanksgiving cards are an inexpensive yet effective way to connect with clients or employees during the holidays. The gesture of sending a physical greeting card is much more personal and meaningful than an email. Thanksgiving cards for clients are a great way to thank them for their continued service, as well as let them know you're thinking of them and their families. Check out these elegant business thanksgiving cards for clients and employees: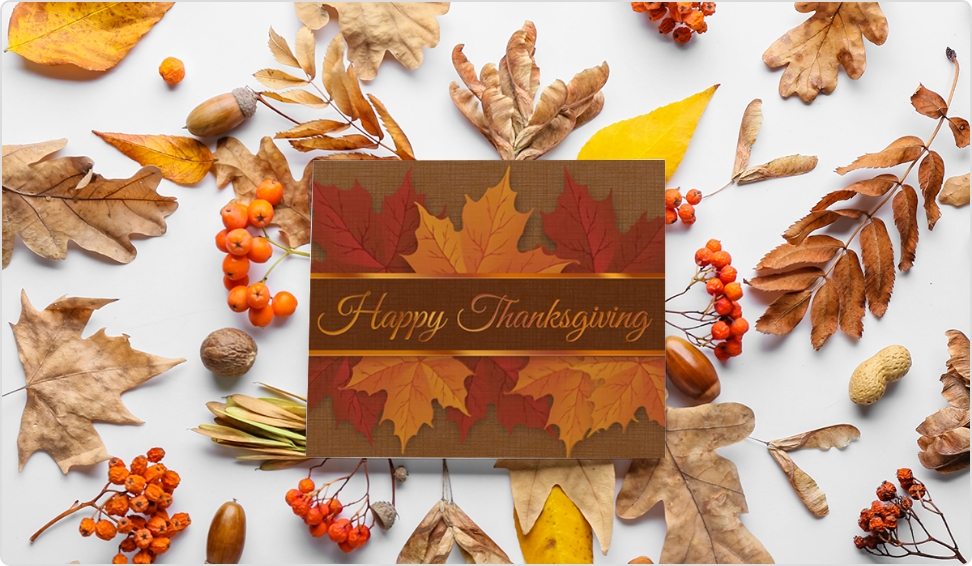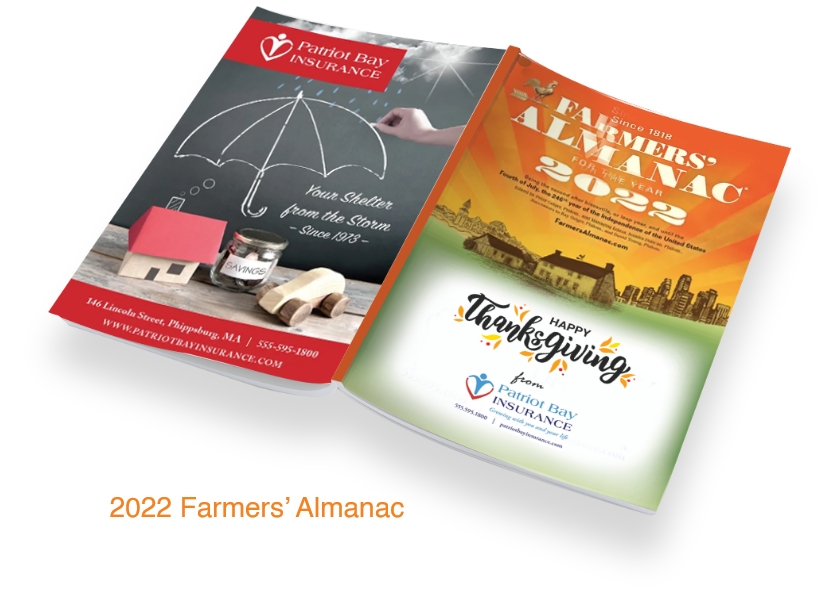 If you're looking for unique thanksgiving card that will be kept all year long and set your company apart from the rest, look no further than the Farmers' Almanac. With advertising space on the front and back cover, this time-trusted publication is the perfect vehicle to get your well wishes into the homes of customers and clients. Autumn is a great time to give out the Farmers' Almanac as it's full recipes that are perfect for Thanksgiving, as well as weather predictions for the upcoming winter months.
Small Thanksgiving Gifts to Include in Greeting Cards
Personalized thanksgiving cards will only stick around on your clients' desks for the holiday season, so don't miss the opportunity to include a branded promotional item in the card. From pocket calendars to magnets and seed packets, there are plenty of easy to mail small thanksgiving gifts for employees, clients, and prospects that are flat and lightweight. When the card gets thrown away, recipients will still have something to remind them of your brand. Consider these thanksgiving gifts for customers to include in your thanksgiving cards:
Thanksgiving Gifts to Send Remote Employees and Clients
Gift boxes make it easy to reach your employees on Thanksgiving no matter what the distance. With less in-person interactions and events, it's more important than ever to continue finding ways to stay connected and express gratitude. And often, the smallest gesture makes the biggest impression. With Geiger drop shipping services, it's simple to get a gift on employees and clients doorsteps. Shop these customer favorite gift sets: