Robert Wozniak Named New Chief Financial Officer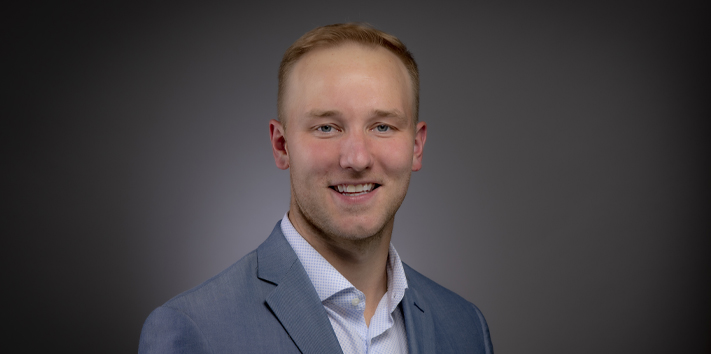 Lewiston, ME – January 19, 2023 - Geiger, the world's largest privately held and family-owned promotional products distributor, has promoted Robert Wozniak to the position of chief financial officer.
Wozniak's promotion is concurrent with the retirement of former CFO Bob Blaisdell, who will join Geiger's Board of Directors.
"Rob's insightful perspective and diverse experience in corporate finance and mergers and acquisitions will position Geiger for long-term growth on a global scale," said Geiger President & CEO Jo-an Lantz.
Wozniak joined Geiger in 2021 and previously held the multifaceted role of vice president of finance, M&A and FP&A, a role that included deal pipeline creation, advancing Geiger's international footprint through acquisitions, and working with the leadership team on long-range financial planning and analysis.
During his tenure as vice president, Wozniak oversaw four major acquisitions. The most recent of which was announced last week as Geiger acquired Seattle-based promotional products company Incentives by Design.
"Our business has been on a path of tremendous growth, and with significant investments in people, technology, and sustainability, we are well-positioned for an even stronger future," said Wozniak. "I'm thrilled to step into this new role at such an exciting time for Geiger and am confident our team will continue to build on Geiger's industry-leading position." Advertising Specialty Institute ranked Geiger No. 9 of the top distributors in 2022, citing an 18% reported annual growth in revenue.
Before joining Geiger, Wozniak was the senior manager of the investment analysis team at Ahold Delhaize, one of the world's largest food retail groups, where he focused on large-scale investments and strategic projects for U.S. businesses including Hannaford, Food Lion, Stop & Shop, and Giant. Prior to Ahold Delhaize, he was a senior associate at an investment firm, Audax Group.
Wozniak earned a bachelor's degree in business administration from Boston University. He currently resides in Portland with his wife and daughter.
ABOUT GEIGER
Geiger is the largest privately held and family-owned promotional products distributor in the world. A fifth-generation business headquartered in Lewiston, Maine, Geiger operates from offices throughout the U.S. and Europe and is affiliated with more than 450 independent sales representatives. Geiger is a socially and environmentally conscientious company, providing proactive, comprehensive marketing solutions to their clients.