7 Best Promotional Items for Your
Nonprofit or Charity
Every time someone engages with your nonprofit's brand, you increase the chances of acquiring new donors, volunteers, and supporters from the community.
When it comes to brand recognition, promotional items can offer excellent return on investment. As of 2023, the Advertising Specialty Institute concluded that some of the most popular promotional products can offer an incredibly low cost per impression, sometimes as little as one-tenth of a cent – less than most other advertising channels. This makes promotional items an excellent option for nonprofits operating on a limited budget.
Everyday use items like apparel, drinkware, pens, or t-shirts for charity organizations are useful to your potential donors and target market and can travel with them to attract even more attention. These objects create positive, lasting associations with the people who use or see them.
Stretch your mission and your advertising dollar further with impressions that reach thousands through just the right promotional items. We've put together a list of seven of the most proven, all-around best nonprofit promotional products that can help you gather more supporters behind your campaign.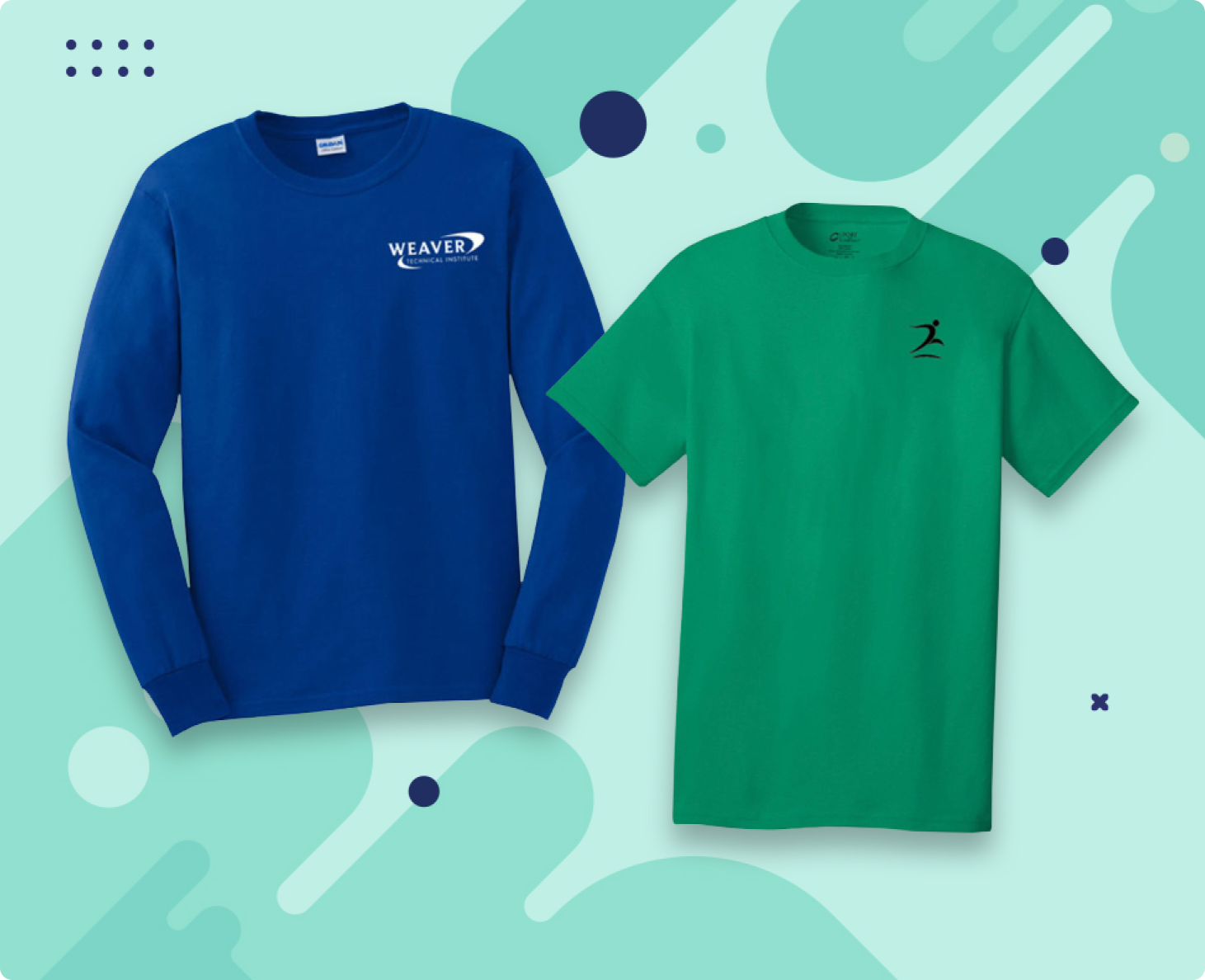 1. Make a Meaningful Statement with Custom T-Shirts for Your Charity Organization
T-shirts for charity organizations or nonprofits remain one of the most desirable promotional items, and for good reason. Logo-printed tees are inexpensive, incredibly customizable, and can last for years and years. They're a comfortable, versatile wardrobe staple that can be worn out for errands downtown or worn to the gym.
Give t-shirts away or sell them via an online shop – either way, you can't lose. Among individuals who have been given a branded article of clothing, 37% are more likely to make a purchase from the advertiser. In the case of a non-profit this would mean they're more likely to make a donation after receiving a custom t-shirt.
Make your logo the primary focus with full-color artwork to get a conversation started about your cause. Ordering cohesive t-shirts for charity organizations will help build a solid team culture and identity among volunteers, as well as promote brand recognition on social media when featured in image-based posts.
2. Elevate your Marketing Game with Snag-Worthy Bag Swag
Just about everyone could use another bag in their life. Bags maintain their visibility with any outfit while providing a useful function. Stuff them with candy, coupons, or informational pamphlets to welcome fundraiser attendees.
Fair warning – because of the wear and tear that bags often endure, quality and durability matter here. Give out sturdy backpacks that will withstand the long commute to school or the workplace.
Drawstring bags channel sporty vibes and provide a useful way for your volunteers to stash their valuables as they roll up their sleeves and dive in – all while staying on-brand. Promote sustainability with an eco-friendly tote bag, or bring back the 90s with a trusty and versatile fanny pack.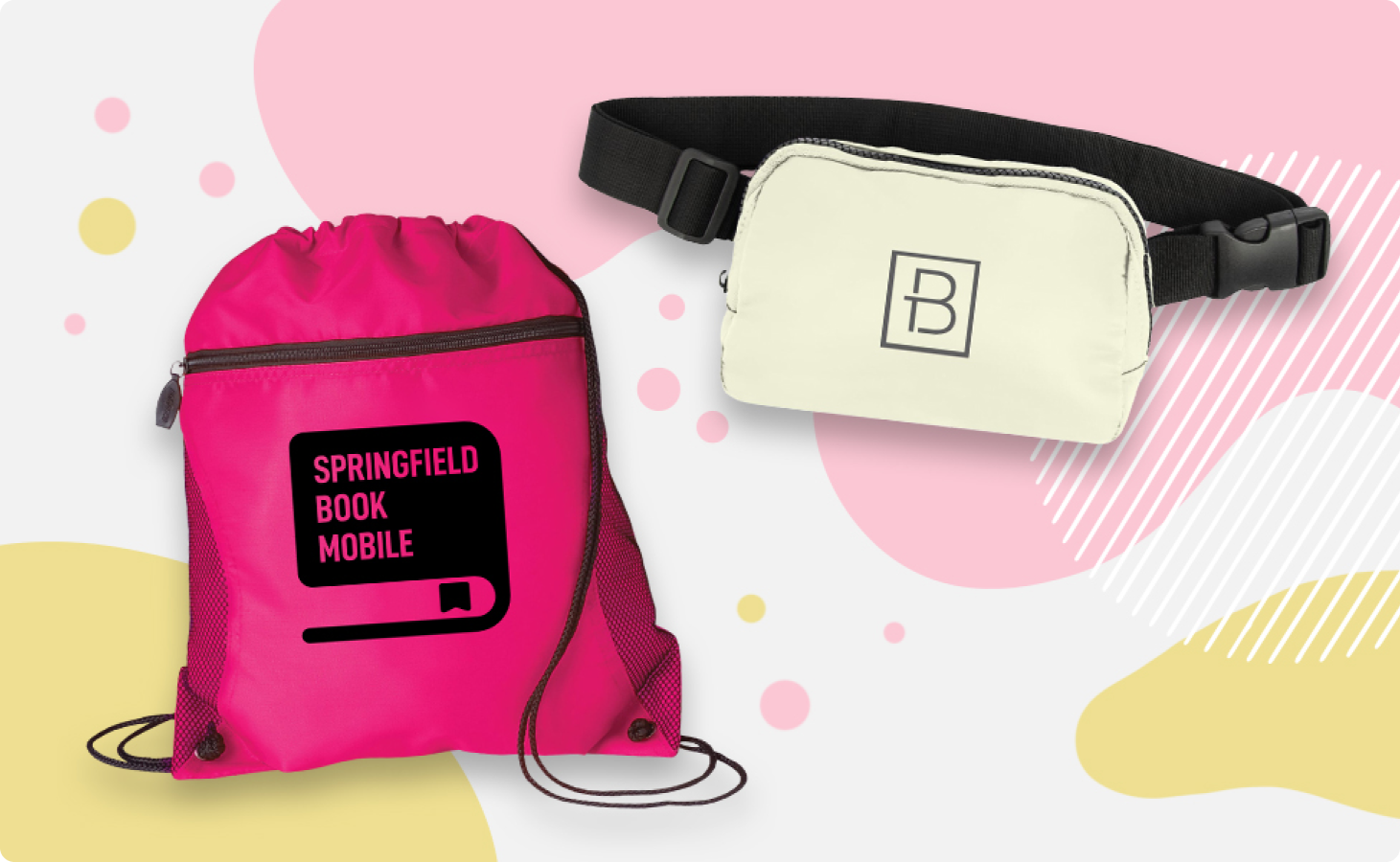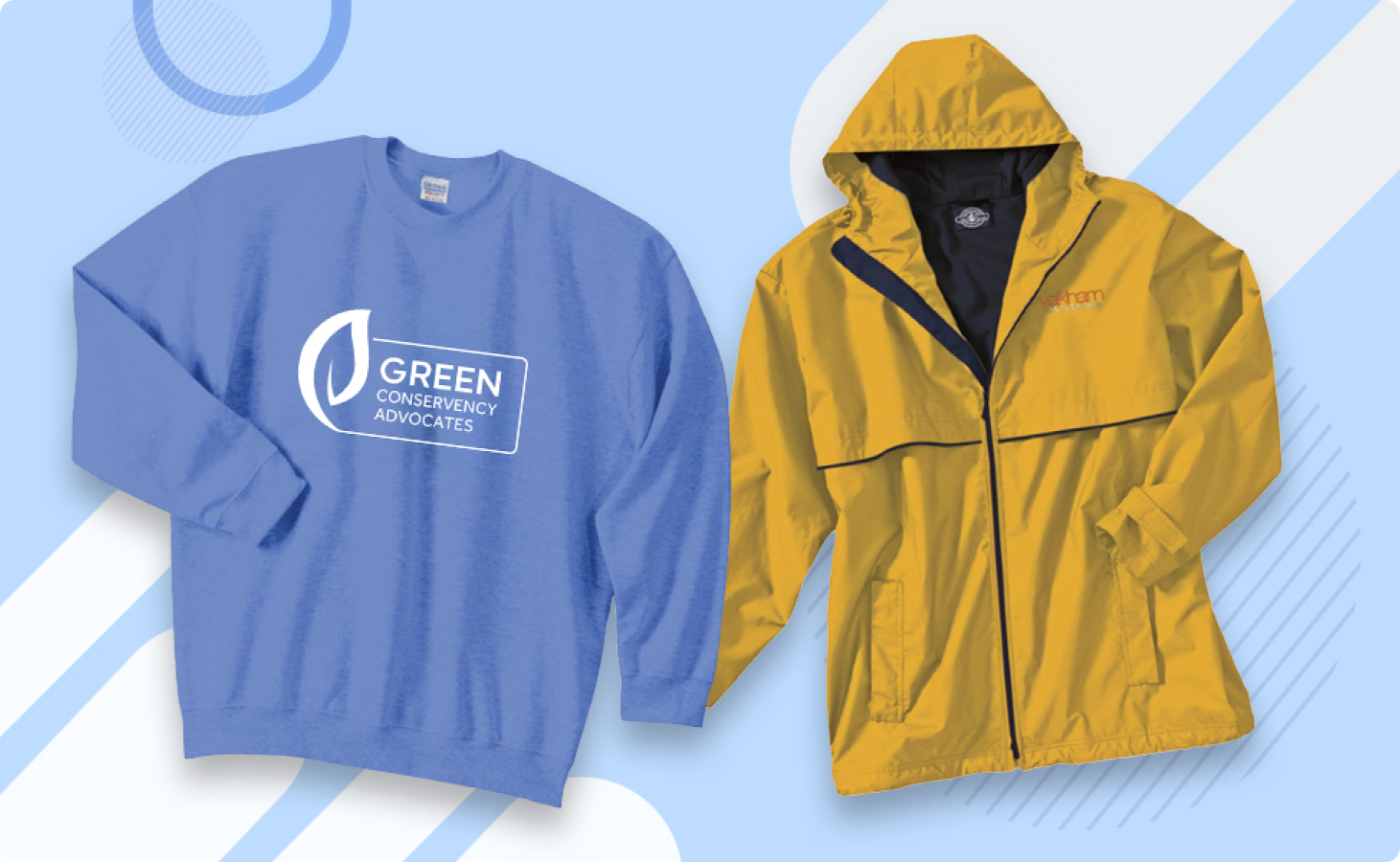 3. Give your Fundraiser Guests a Warm Reception with a Jacket or Sweatshirt
Jackets reign supreme as a promotional product that everyone will love. Custom outerwear can be embroidered with your logo for an easy way to spread the word about your brand. Worn in public spaces, a lightweight rain jacket will keep your brand visible all year round and in any climate. Or, keep your logo in sight when the clouds disappear – all while still keeping your loyal supporters warm and cozy with a crewneck sweatshirt. Jackets and sweatshirts make great prizes at nonprofit fundraiser events.
4. 'Cap-tivate' the Community with a Hat or Beanie
Headwear makes for a stylish, in-demand giveaway for your donors or potential clients. For generations, logoed baseball caps have served as powerful indicators of personal identity and affiliations. Fitted knit beanies are also popular across demographics. Hats of any type are a fun way for people to show their pride in your organization's cause.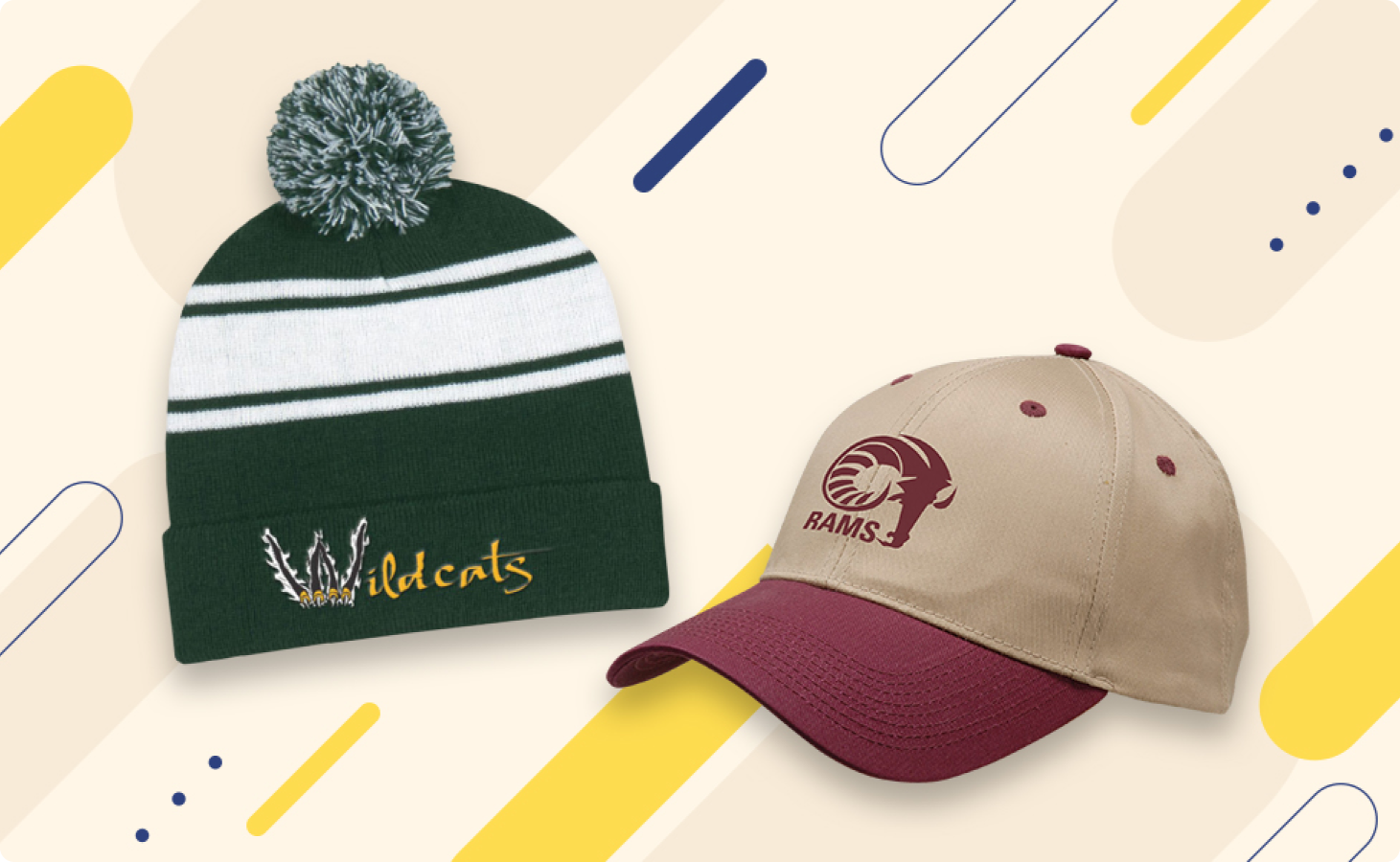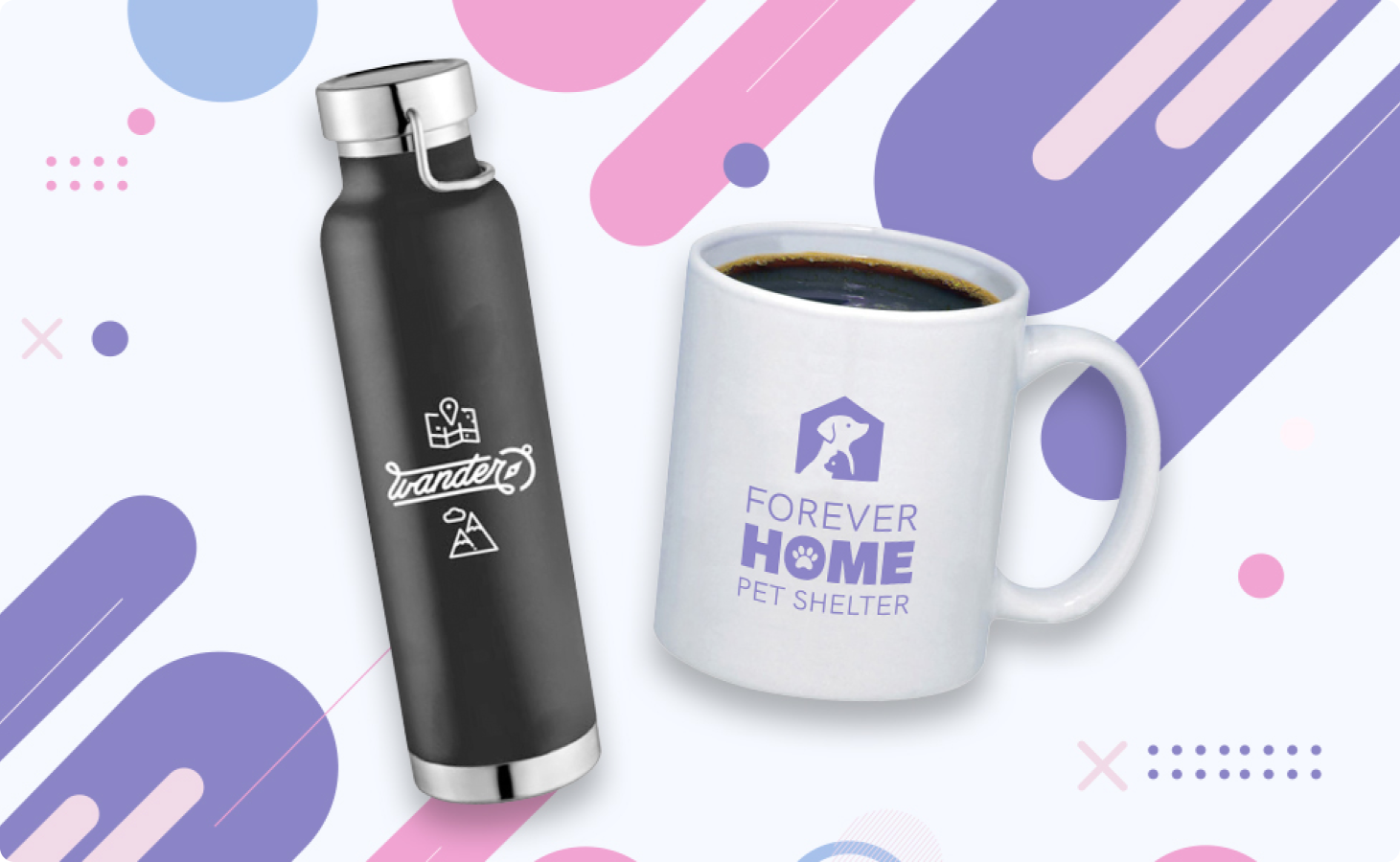 5. Brew up Some Support for your Cause with Branded Drinkware
With usefulness hailed as the primary reason that folks keep promotional items, drinkware represents another coveted item that will be sure to imprint positive brand associations every time someone reaches for a sip of their favorite beverage. Stylish, useful, and affordable, everyone is on the market for a sturdy ceramic mug, an insulated travel tumbler, or a stainless insulated water bottle. Give them a product they'll use daily, paired with the opportunity to show their support for a cause they believe in.
Whether you choose to sell drinkware on your website or in person at a fundraising event, you'll have people keeping your brand in mind long after the purchase is made.
6. 'Draw' Attention to Your Cause with a Logoed Pen
Small, but mighty – pens are classic, tried and true giveaways. Conveniently low-cost and endlessly useful, their small size makes them easy to throw in your bag on your way to an event and distribute to whoever you talk to.
Quality, logoed ballpoint pens will be greatly appreciated by recipients; or, trade the humble pen for a stylus pen to make your brand indispensable.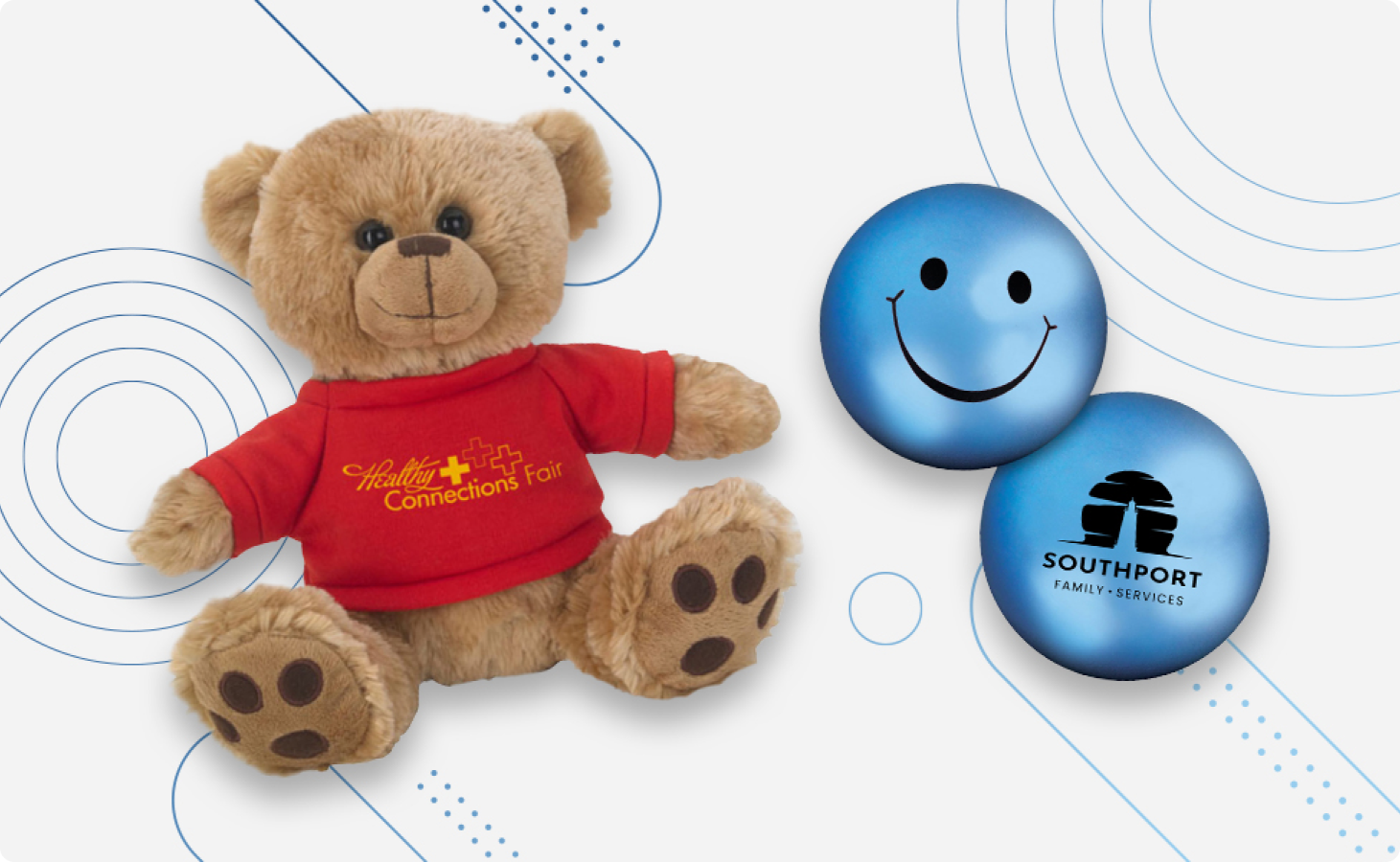 7. Prevent Burnout and Have Some Fun with Stress Balls or Classic Toys
Anyone who has spent time working for or volunteering for a charity knows that doing the good work often involves exposure to stressful situations. A custom, logoed stress ball is just the thing to bring light-hearted relief to donors, volunteers, or even the people you serve on a daily basis.
Therapeutic and squishy, who can resist a stress ball or a promotional stuffed animal? Or, offer some fun, active items like flying discs. Set these out at your fundraising booth or event and you'll be sure to draw attention, keep the kids entertained, and have your supporters remembering your cause every time they reach for their new gift.
Ready to Spread Your Cause Further?
Taking the time necessary to source quality products that your donors will actually use and appreciate will not only enhance your chances of receiving continued donations, but also reinforce the growth and effectiveness of your nonprofit. Investing a little can yield significant returns for your nonprofit's mission.
From promotional t-shirts to fun gadgets and toys, you can unlock generosity toward your cause among all ages with the diverse range of promotional items offered by Geiger. Contact us today to let us assist you in making a lasting impression on each and every potential supporter.