New Year's Wishes from Your Company to Your Clients – Customized Greeting Cards
& Corporate Gifts
published: December 8, 2021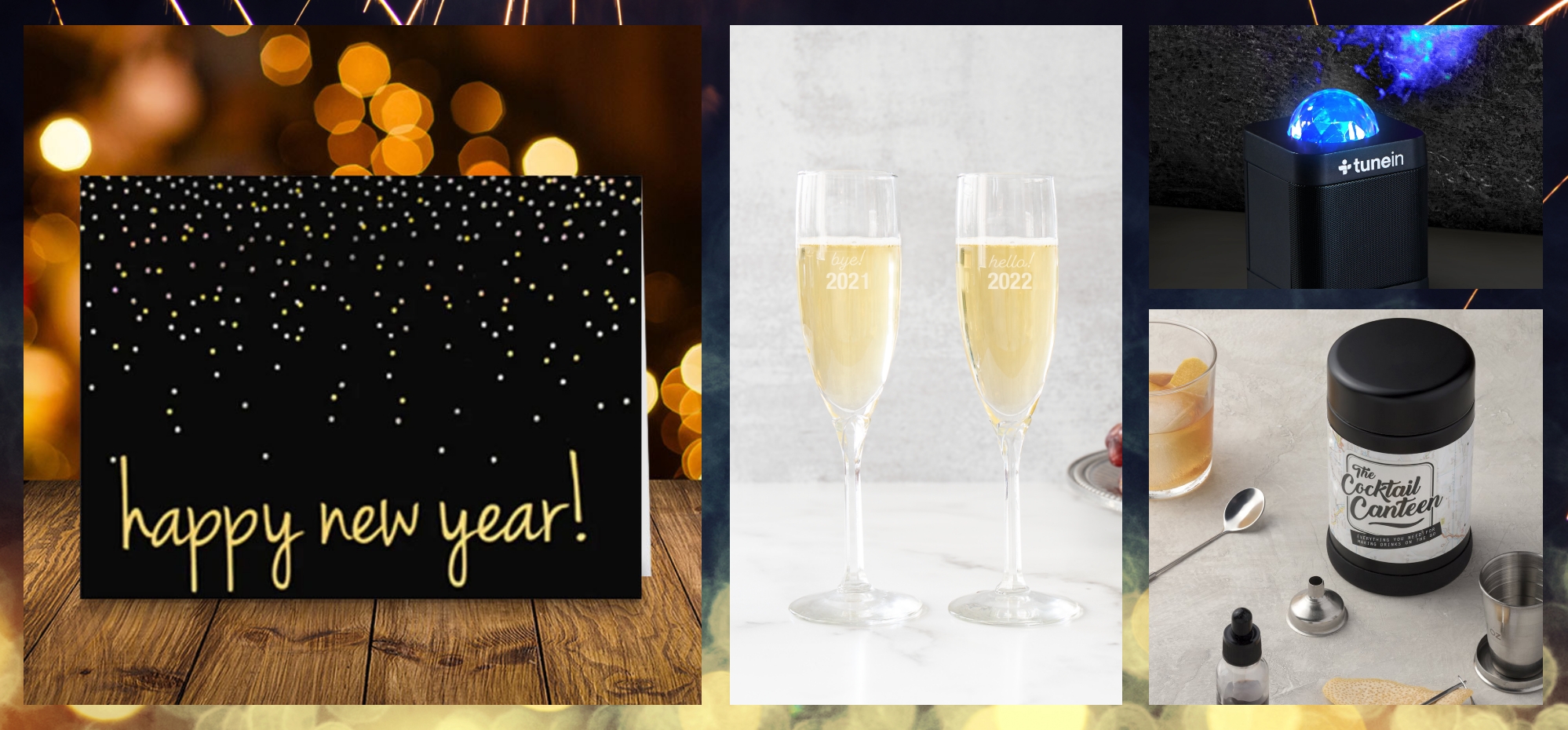 When clients and customers plan their year, you want them to be thinking of you. Let them know how much you appreciate their business when it matters the most with heartfelt New Year's wishes. Your Happy New Year message to clients can be as simple and affordable as a greeting card or as lavish as a luxury gift basket, depending on your budget and how much you want to grow your business. Get inspired with some of our best corporate gift ideas for the new year.
Happy New Year Greeting Cards for Businesses
Creating good will with customized business New Year's cards is easy.
New Year's Corporate Gift Items
If you have bigger business goals and a little more budget to spend on your new year wishes for clients, its time to upgrade from greeting cards and small promotional items to nicer New Year's corporate gifts. Here are a few of our favorite New Year's gift ideas for customers and clients.
New Year's Corporate Gifts for Home & Office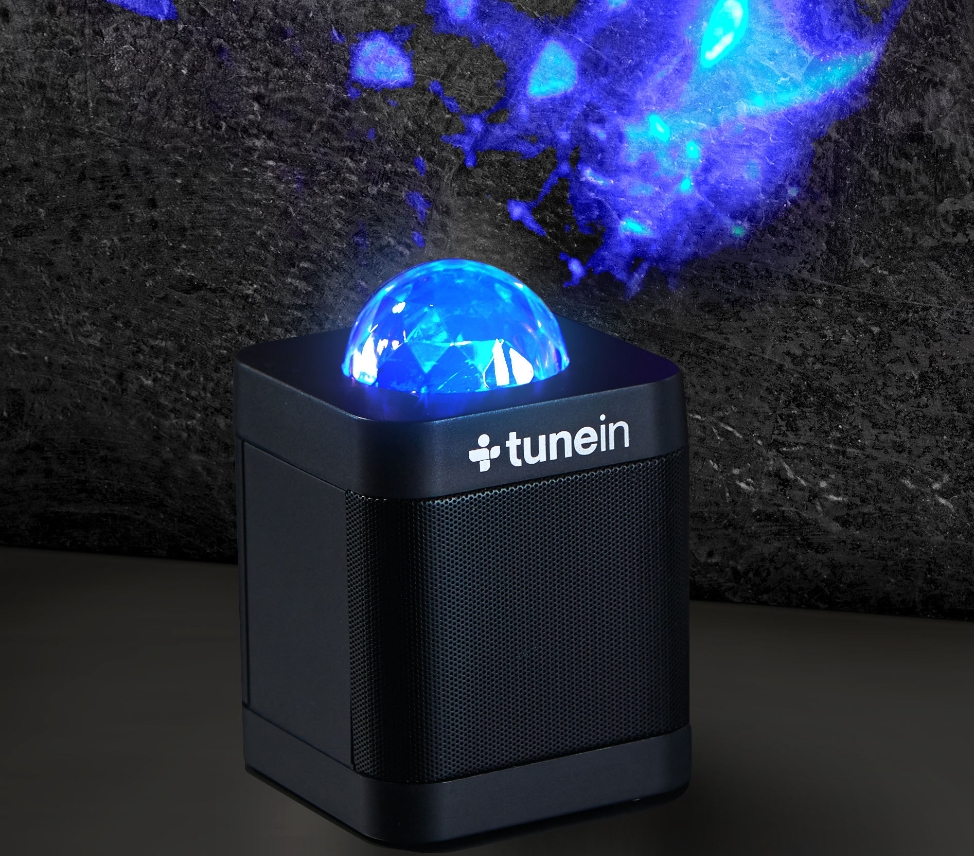 In addition to your company logo, add celebratory phrases like "Cheers to You!",
"In With the New", and "Happy New Year!"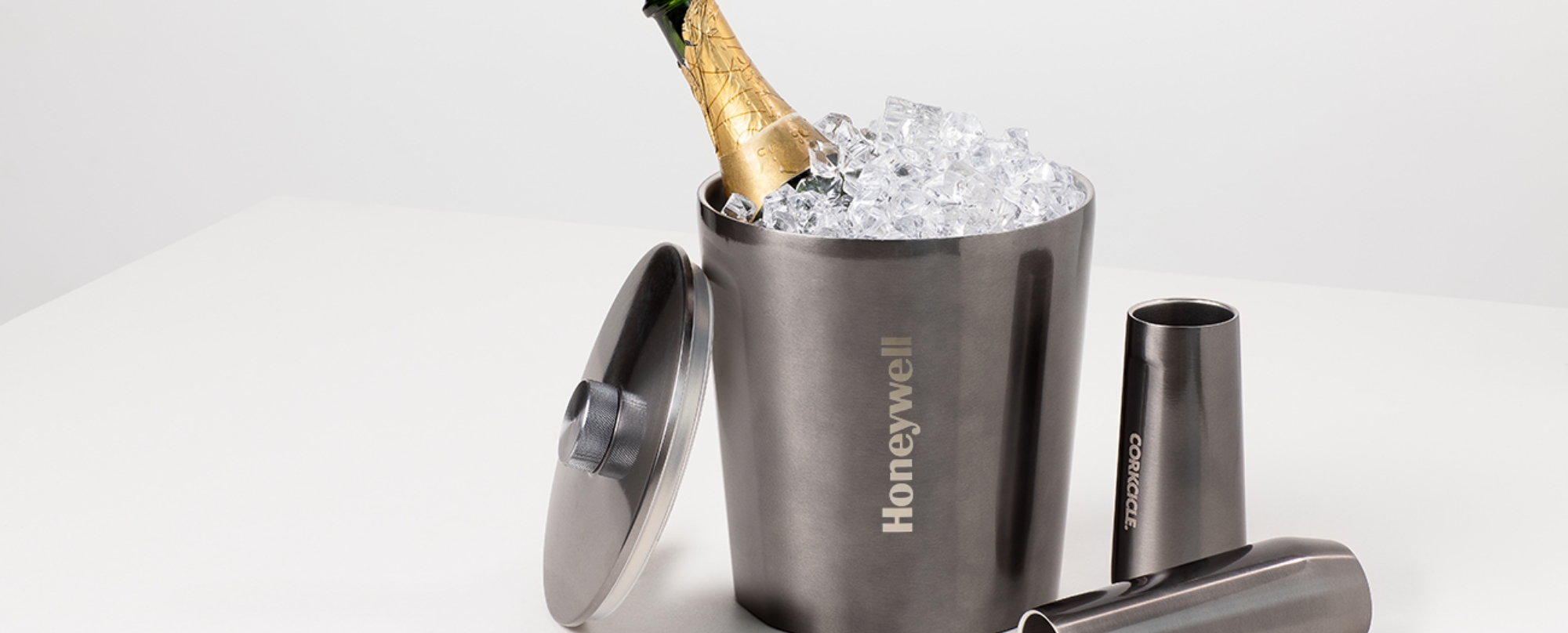 Custom Engraved Bar Accessories for NYE
Corporate gifts like these will be treasured on every special occasion from New Year's Eve to Thanksgiving to birthdays and anniversaries. Associate your brand with parties and happy days when you give bar accessory gifts.
New Year's Eve Gift Baskets & Custom Cocktail Kits
Here's where New Year's corporate gifting gets fun. Some of the best corporate gifts for New Year's are effectively a party in a box. Celebrate your mutual business success with sumptuous gift sets that include drinkware, bar accessories, drink mixers and premium bar snacks.
New Year's Day Gift Baskets
Had enough fun? When the party's over and New Year's resolution time kicks in, your clients and customers will be delighted to have a Happy New Year gift basket full of healthy treats to turn to. Here are some of our favorite gift box ideas: