Get Back to Work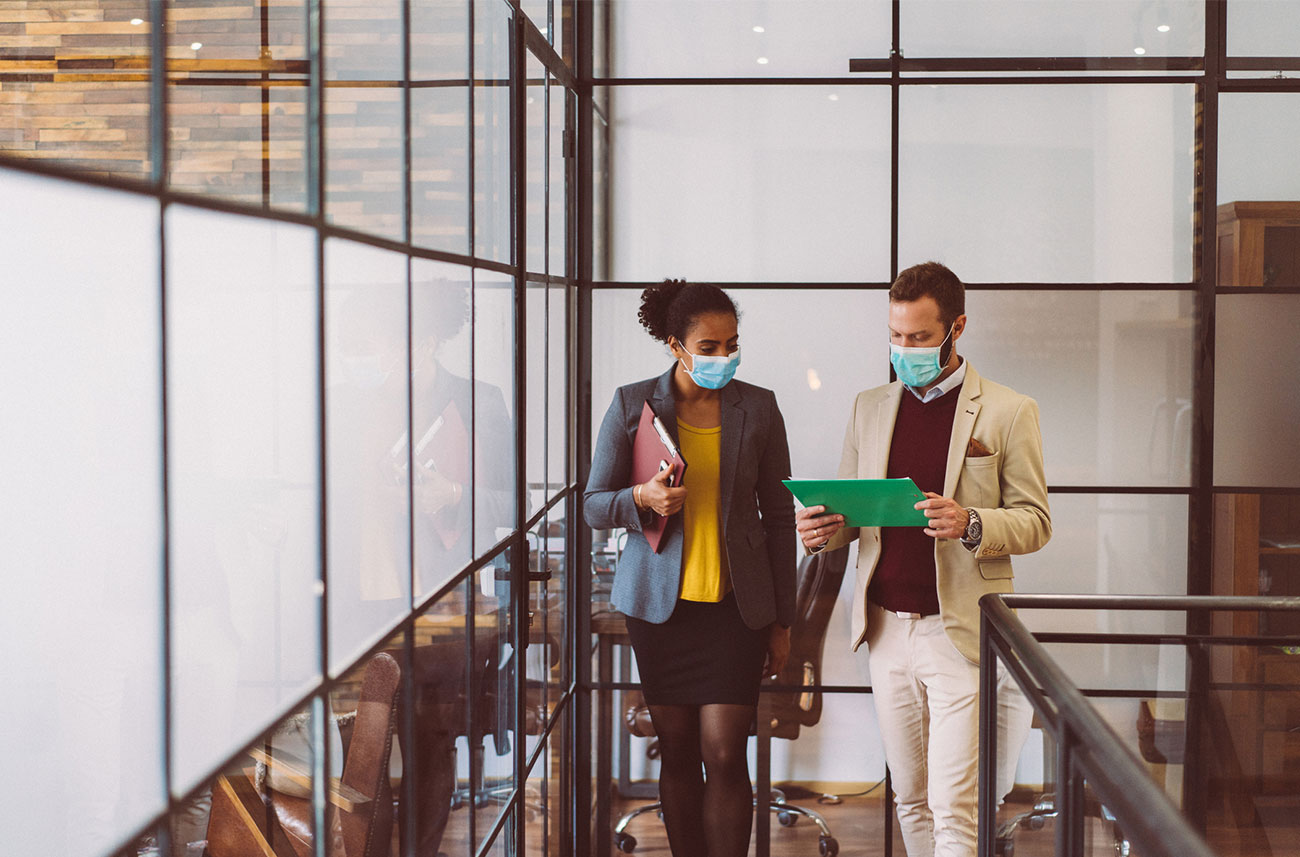 Many offices and workplaces shut down completely or sent part of their staff home this spring in response to the COVID-19 pandemic. For most businesses, opening back up and keeping everyone safe and healthy may require some new standards and planning. You want your employees to feel protected and happy about their return, and simply setting a 6 feet apart rule won't be enough. Make sure your office and employees are ready by investing in some key equipment that leaves your team (and you!) feeling reassured and confident in your preparations.
Plan Ahead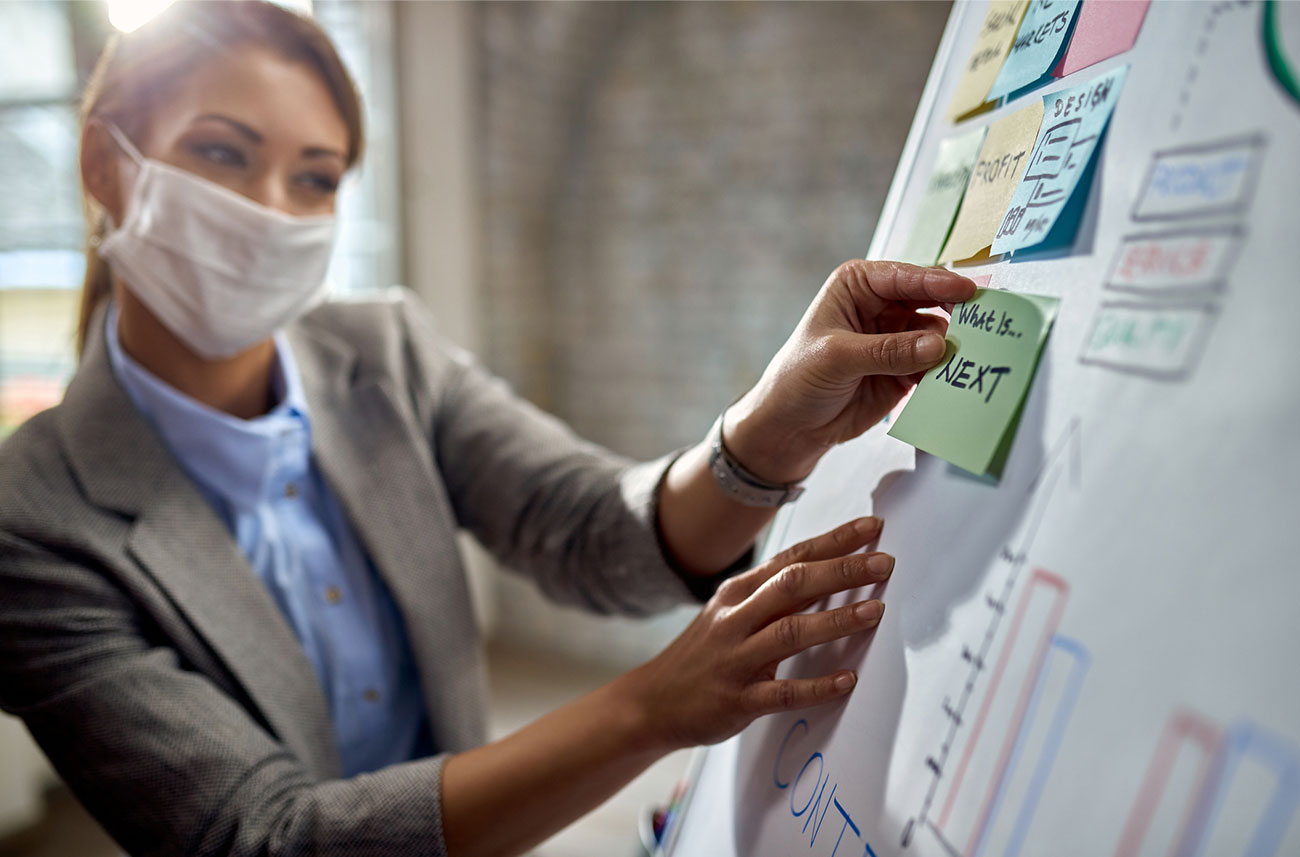 Before you welcome your employees back, make a solid office opening plan. Start at the Centers for Disease Control and Prevention (CDC)'s website and check their guidance for employers. Read through your HR policies for sick leave and visitors and see how it compares with the CDC's guidance. What areas do you need to change or expand?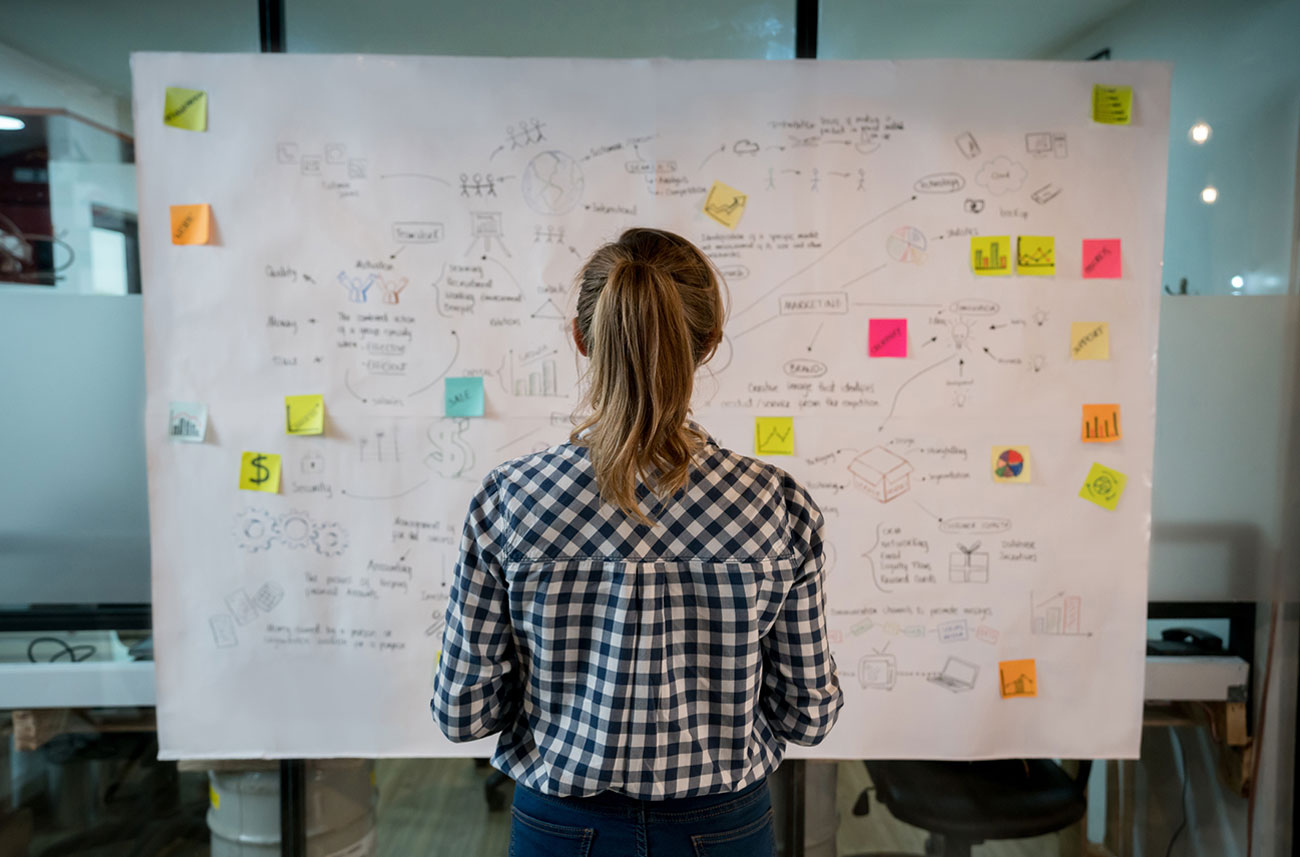 How will you handle employees that test positive for COVID-19 and anyone in the company that has been exposed? Will you bar outside visitors for the duration of the pandemic? What about family members and friends of employees? Setting the rules up before the situations arise will be much easier than putting things into place retroactively. Being prepared reassures your employees that you're ready and makes them feel less anxiety about moving back into the office.
Set the Stage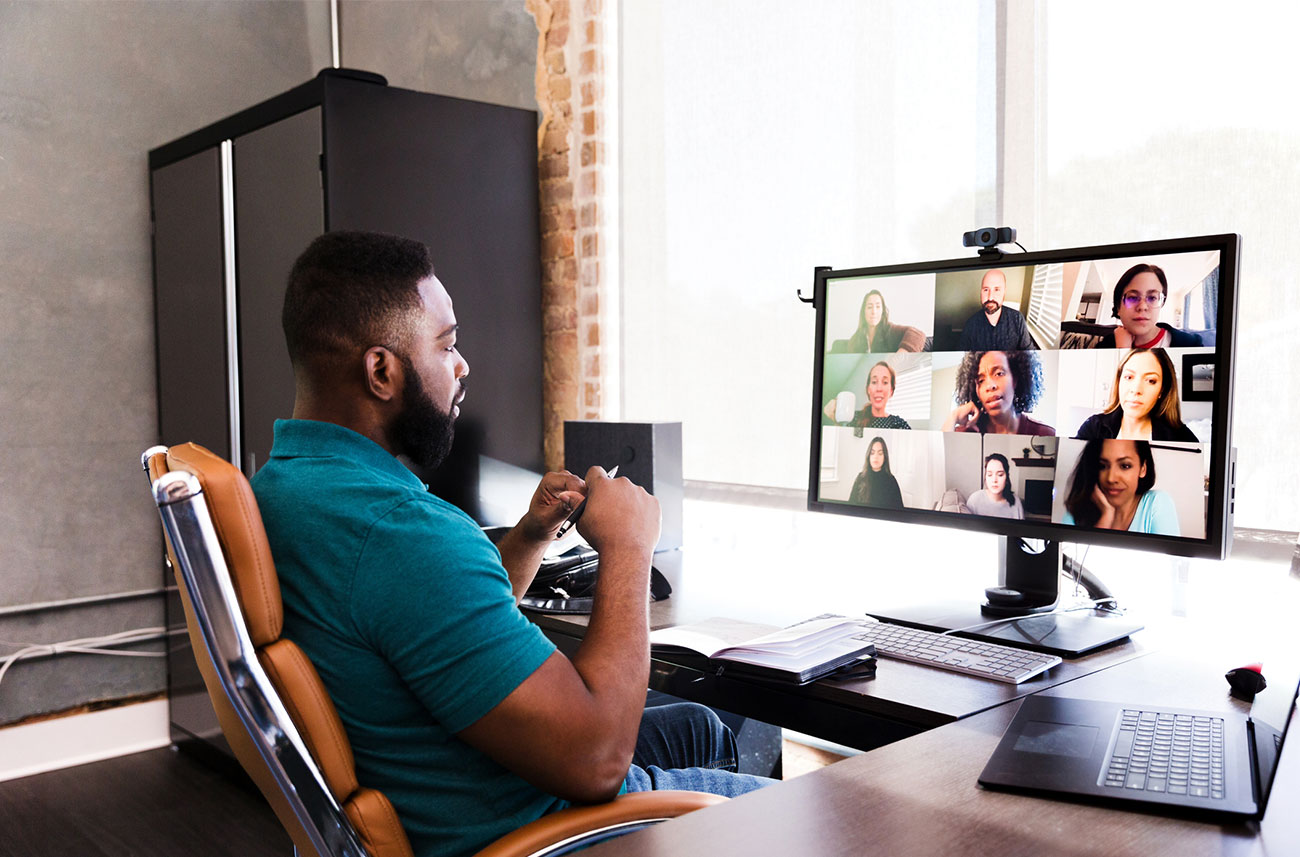 After your office opens, part of your staff may continue working remotely (or all your staff part of the time) to ensure appropriate safe working distances in the office and to protect vulnerable people. Make sure you have a supply of branded face masks at the front counter in case someone forgets theirs. Consider providing everyone with a welcome back kit that includes essentials like face masks, hand sanitizer, personal water bottles, badge/mask lanyards and a branded work bag to carry their office tools with them wherever they're working. Surprise them with personalized water bottles, pens and notebooks so they don't have to worry about someone else mistakenly using their items. Take advantage of all the products with anti-microbial finishes to reinforce your company's commitment to their health and safety.
Clear Expectations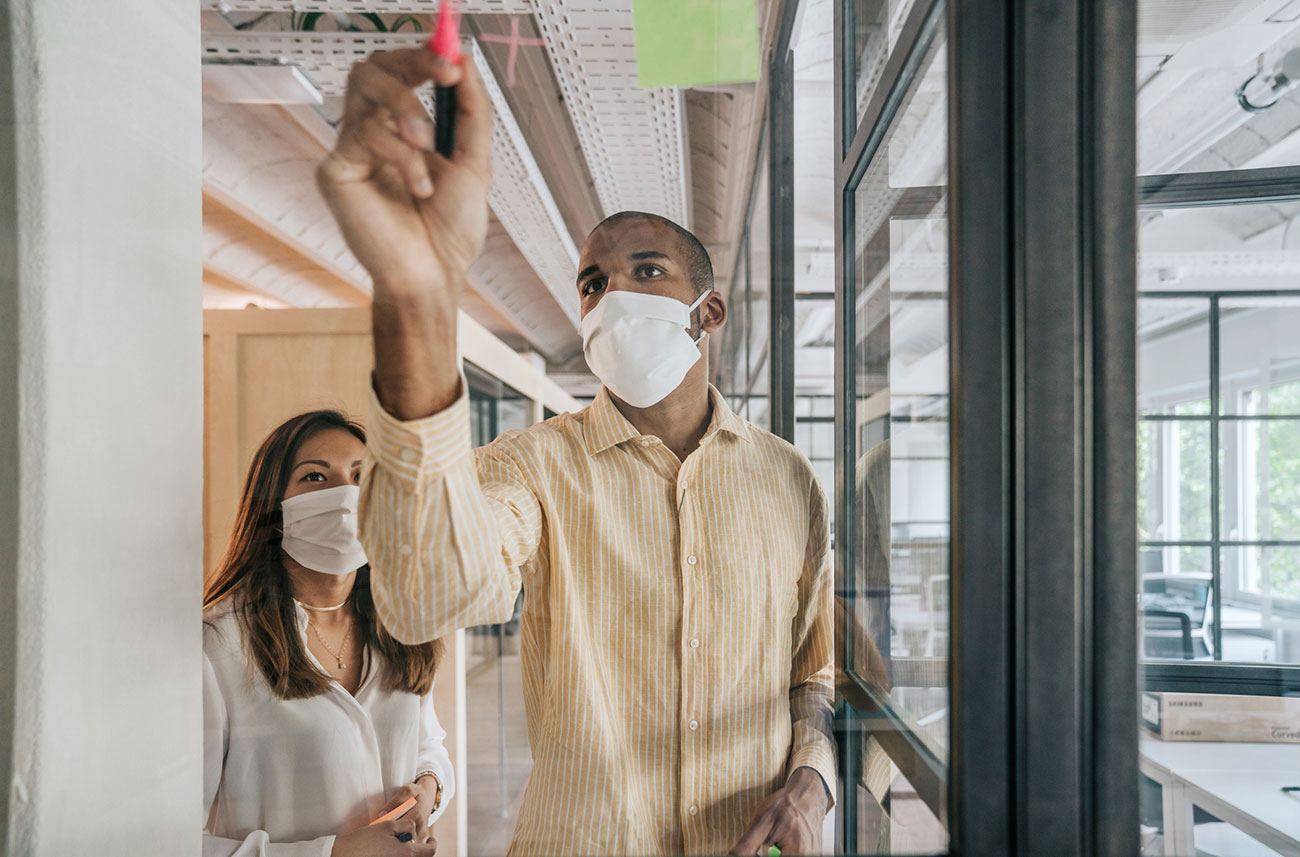 In the office, prominently place sanitizing wipes at workstations and in all public spaces. Decide on maximum safe occupancy for all your group spaces – and then put clear signs everywhere spelling it out. We all occasionally overlook an important message, so plan on having plenty of educational signage to lessen the likelihood that it'll be missed. At the entrances, and outside conference rooms, restrooms, and other public areas, place signs clearly explaining mask protocol and safe distances. In areas where people congregate, like breakrooms and meeting areas, or where staff needs to interact with the public, use clear dividers to separate people and offer some additional protection.
Some offices have instituted a color-coded wristband system to communicate individual preferences about pandemic precautions. If an employee is wearing a green band, close (but appropriate) physical contact and talking is acceptable; a yellow band means the employee is comfortable with talking but wants a 6 foot minimum physical distance kept; and a red band indicates the employee is avoiding any contact and would prefer others stay away as much as possible. This system would work equally well utilizing lanyards in places that require staff to wear their employee IDs prominently. There are also lanyards designed specifically for holding masks so employees don't need to put them down when they're not being worn.
Grand Reopening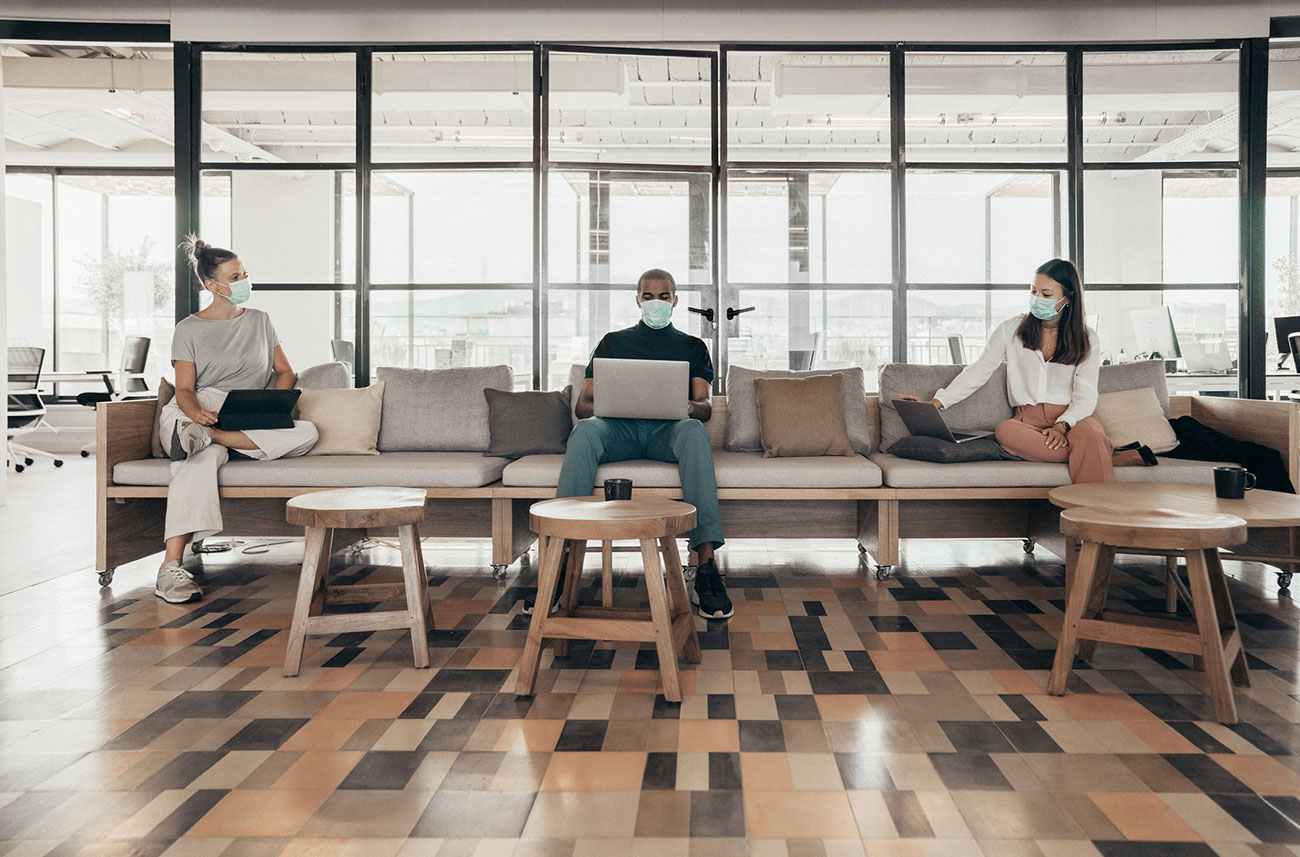 While the sky may be the limit for an avid gardener's budget, you can invest in basic gardening tools that get the job done fairly inexpensively. Not sure chickens are for you or don't want to make the investment right now? In some places you can rent a coop to find out before committing. If you're not ready for something that active, you can set up a bird feeder or birdhouse outside your dwelling or relieve your stress with a garden/flower-focused adult coloring book.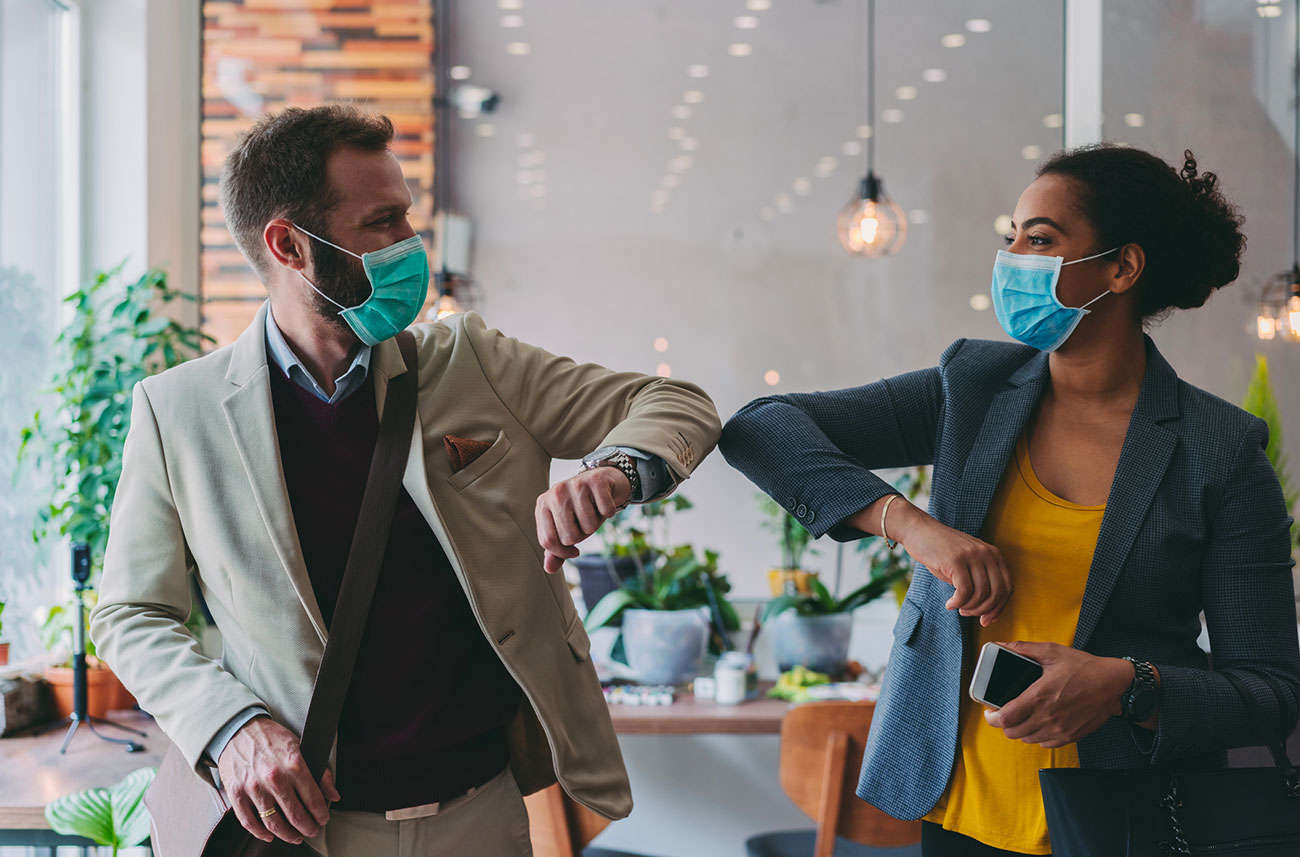 Need ideas or guidance for how to open up, support and reward your team, or recognize your customers? Our talented professionals are always ready to help.