Geiger Announces Promotion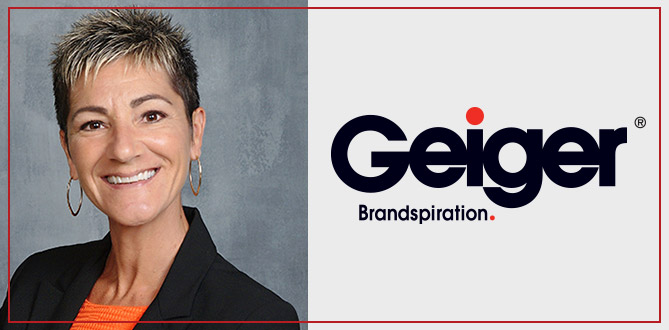 Kerry Worden, Geiger
Lewiston, Maine February 11, 2019: Top Ten distributor Geiger announces the promotion of Kerry Worden to Regional Sales Vice President for the Southeast.
Kerry Worden joined Geiger in 1994, initially working in the Maine headquarters before moving to Florida and becoming the Fort Lauderdale office manager. In 2007 Worden was promoted to Regional Service Manager and has worked with all the field offices around the country. Prior to Geiger, Worden earned her Bachelor of Science in Business Administration at the University of Southern Maine.
A resident with her dog, Lexi, and cat, Lily, of Fort Lauderdale, FL, Worden volunteers at the Humane Society of Broward County and for the cities of Oakland Park and Lauderdale-By-The-Sea for parks and beach clean-up.
Chris Mckee, Geiger VP of Sales and Marketing states "We are thrilled that Kerry is moving into the role of Regional Sales Vice President for the southeast. She has held key roles in the company and this a natural progression in her career. With Kerry's experience in the industry and the region, she is well positioned to assist our sales partners grow their business. We couldn't be happier to promote such a vital position from within."
Outgoing SVP, Lorrayne Mancari has graciously offered to assist Worden in acclimating to her new role.
About Geiger and GeigerBTC
Headquartered in Lewiston, Maine, Geiger is the largest privately owned and managed promotional products distributor in the world. Geiger operates from offices across the US and London, England and is affiliated with over 450 independent sales representatives. Geiger is a socially conscientious company, providing proactive, comprehensive marketing solutions to their clients and is the sole publisher of the Farmers' Almanac™.