Geiger Names Chief Revenue Officer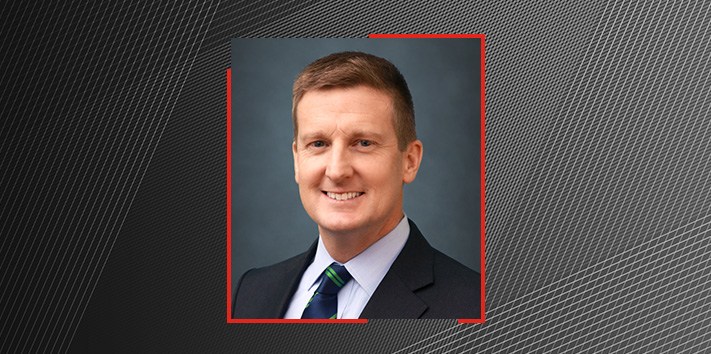 Lewiston, Maine, June 4, 2021: Top 10 distributor Geiger has promoted Chris McKee to new roles and responsibilities as Chief Revenue Officer and Senior Vice President.
Chris McKee has been with the company since 1995, working in positions with steadily increasing responsibility. He started his career with Geiger in marketing followed by five years as the Division Manager running Geiger's Miami, FL and San Juan, Puerto Rico operations. In 2001, Chris was promoted to General Manager of Corporate Programs and then in 2006 as Vice President to oversee the division's online stores, business development, distribution, and call center operations for top clients. In 2019, Chris moved to Senior Vice President of Sales and Marketing, overseeing all sales, business development, international activities, and marketing for Geiger. His latest promotion recognizes the additional responsibilities he has taken on during the last couple years.
Jo-an Lantz, Geiger President and CEO says, "Chris has made innumerable contributions to the growth of Geiger. I am enthused about his new responsibilities, and know he will continue to have a great impact on our organization for many years to come."
Chris McKee states, "I look forward to my expanded role as we continue on a growth trajectory in the US and at locations around the globe." He continues, "I couldn't be prouder to be with a company that is focused on sustainability, leadership in the community, and dedicated to the many associates and clients we serve."
About Geiger
Headquartered in Lewiston, Maine, Geiger is the largest family-owned and managed promotional products distributor in the world. Geiger operates from offices across the US and Europe and is affiliated with over 450 independent sales representatives. Geiger is a socially conscientious company, providing proactive, comprehensive marketing solutions to their clients.