Geiger Crestline Hires Elizabeth Fagan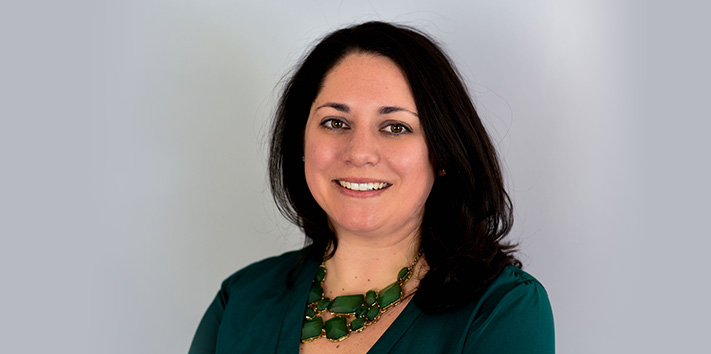 Lewiston, Maine, November 5, 2019: GEIGER, a leading promotional products distributor, today announced that marketing professional Elizabeth Fagan has joined Geiger as the new Director of Marketing for their Crestline division.
"Elizabeth's 20 years of leadership experience in strategic planning, marketing, and e-commerce across several industries will make an immediate impact on our ability to provide value to customers," said Dale Denham, Senior Vice President. "Elizabeth's strong track record developing and growing businesses, along with her expertise and knowledge, will further accelerate our growth."
As Director of Marketing, Fagan will develop, integrate, and implement all marketing activities related to Crestline's strategic direction and position, as well as oversee the delivery of integrated marketing plans across all channels. Brand promotion, product marketing, and customer messaging will also fall within her responsibilities.
Prior to joining Geiger, Elizabeth served as Director of Marketing for Planet Dog. During her tenure, she was responsible for redefining the brand's position and identity in the marketplace. She also spent several years at the VIA Agency, an advertising agency, as Group Strategy Director, specializing in helping brands make meaningful and profitable connections with their customers.
During her free time, Elizabeth proudly serves on the board for Heart of Biddeford. The community organization works to foster economic development and improve the downtown and quality of life in Biddeford, ME.
"I am thrilled to join the Crestline team at Geiger, one of the largest promotional products distributors in the world known for their innovation and expertise," said Fagan. "The market presents huge opportunities for businesses as they constantly look for new and unique ways to differentiate their brand. I'm excited to expand on the great foundation they have built."
About Geiger
Headquartered in Lewiston, Maine, Geiger is the largest family-owned and managed promotional products distributor in the world. Geiger operates from offices across the US and Europe and is affiliated with over 450 independent sales representatives. Geiger is a socially conscientious company, providing proactive, comprehensive marketing solutions to their clients.