8 Fun Office Holiday Party Ideas to Bring the Team Together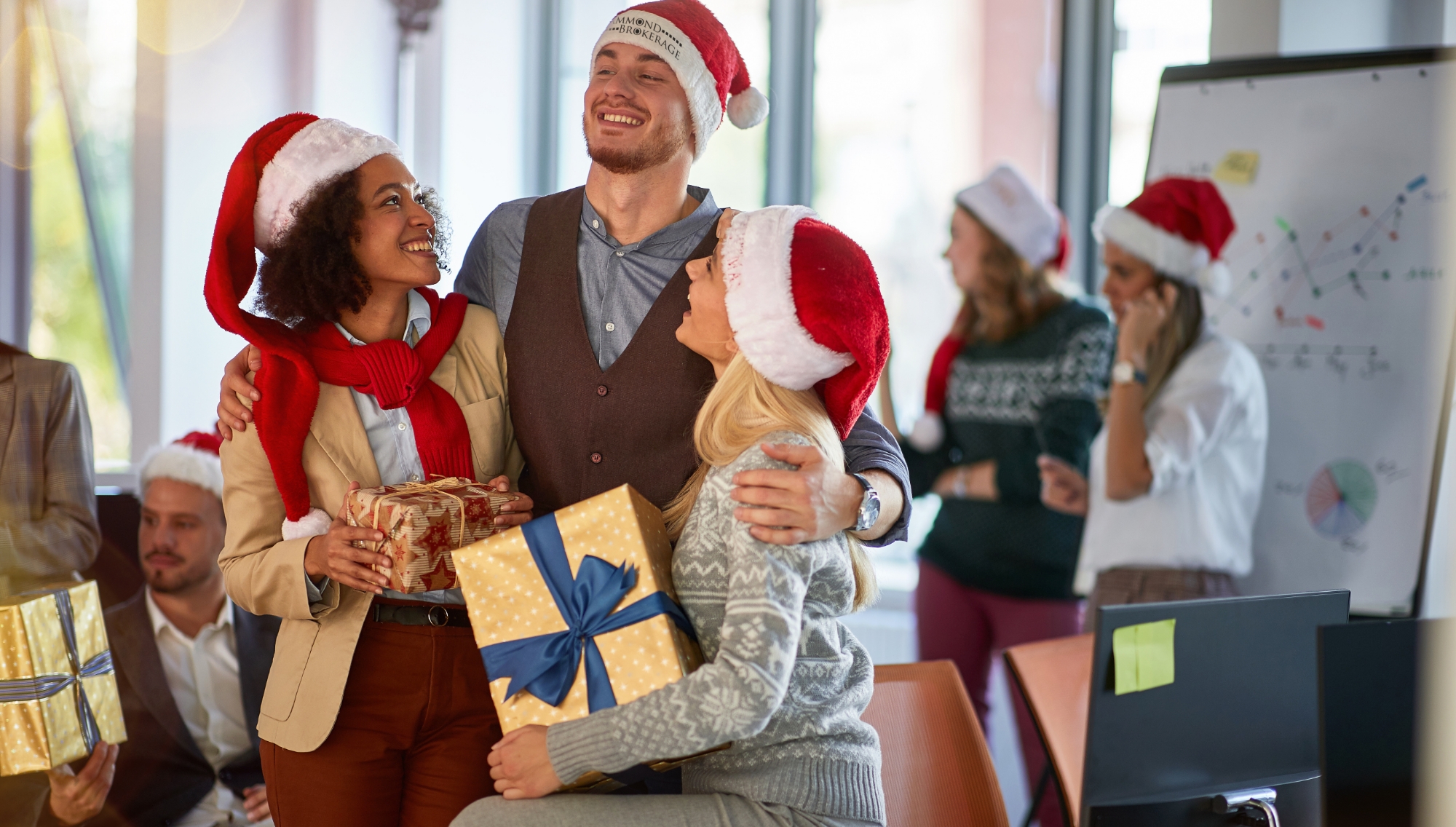 published: July 25, 2022

With employees returning to the office, you can finally host an in-person Christmas office party this year. To ensure that your 2022 event is extra special, you'll need to come up with fun holiday office party ideas to make up for the past few years. Corporate holiday gifts and seasonal decor will help get the party started, but you can also incorporate Christmas office party games and other holiday office party ideas to create a memorable experience that will have everyone excited to be working in person again, and inspire hybrid schedule workers to spend more time in the office. Start planning your celebration with these holiday Christmas party ideas for work: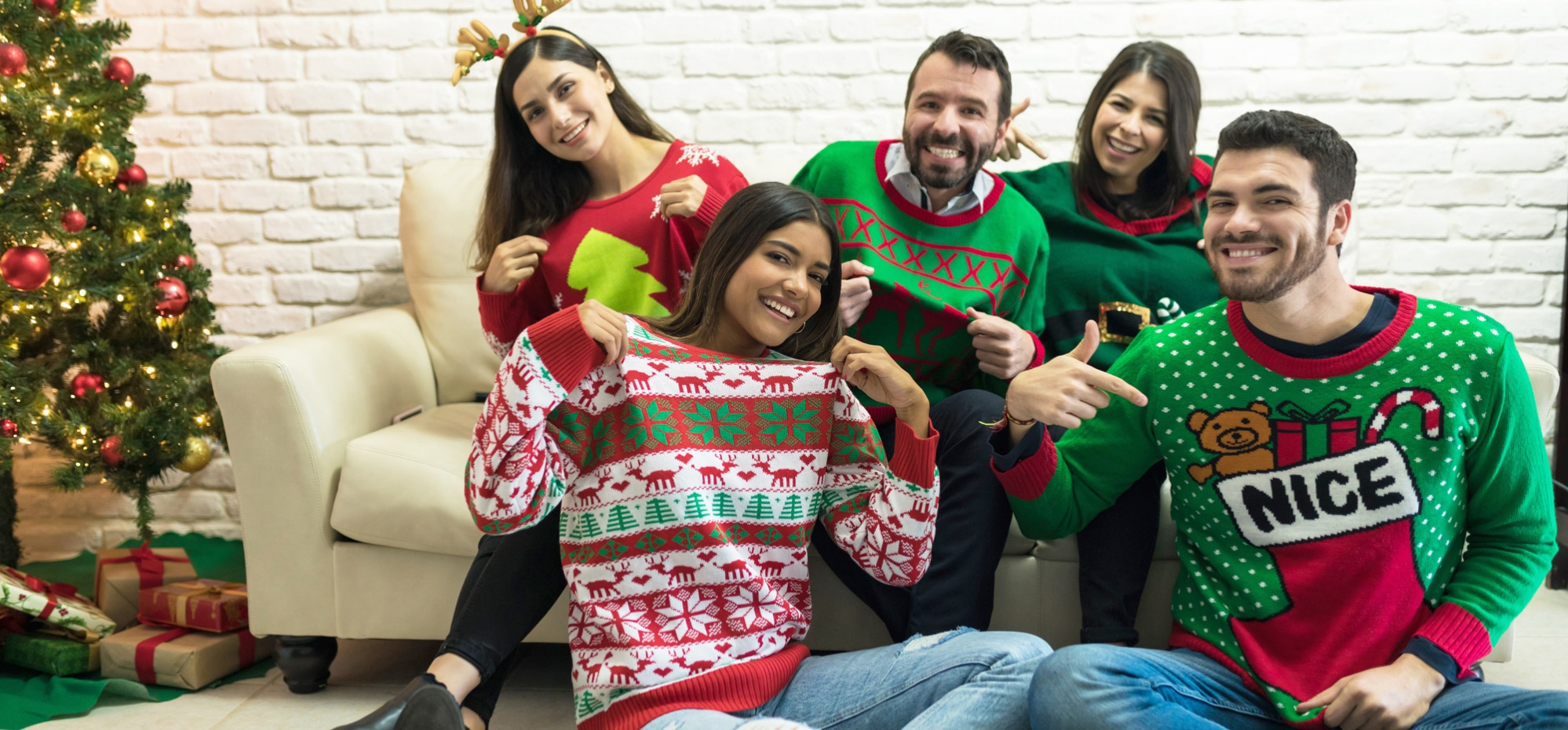 1.Get creative with an ugly Christmas sweater party
Some of the best Christmas office party ideas are workplace traditions, and an ugly Christmas sweater party has been one of the top holiday office party ideas for decades. A great way to get your entire team involved, encourage employees to wear their ugliest Christmas sweater to the party. Reward everyone who participates with office holiday party gift ideas like a 20 oz Basecamp® Ugly Sweater Bottle that goes perfectly with the theme of the celebration.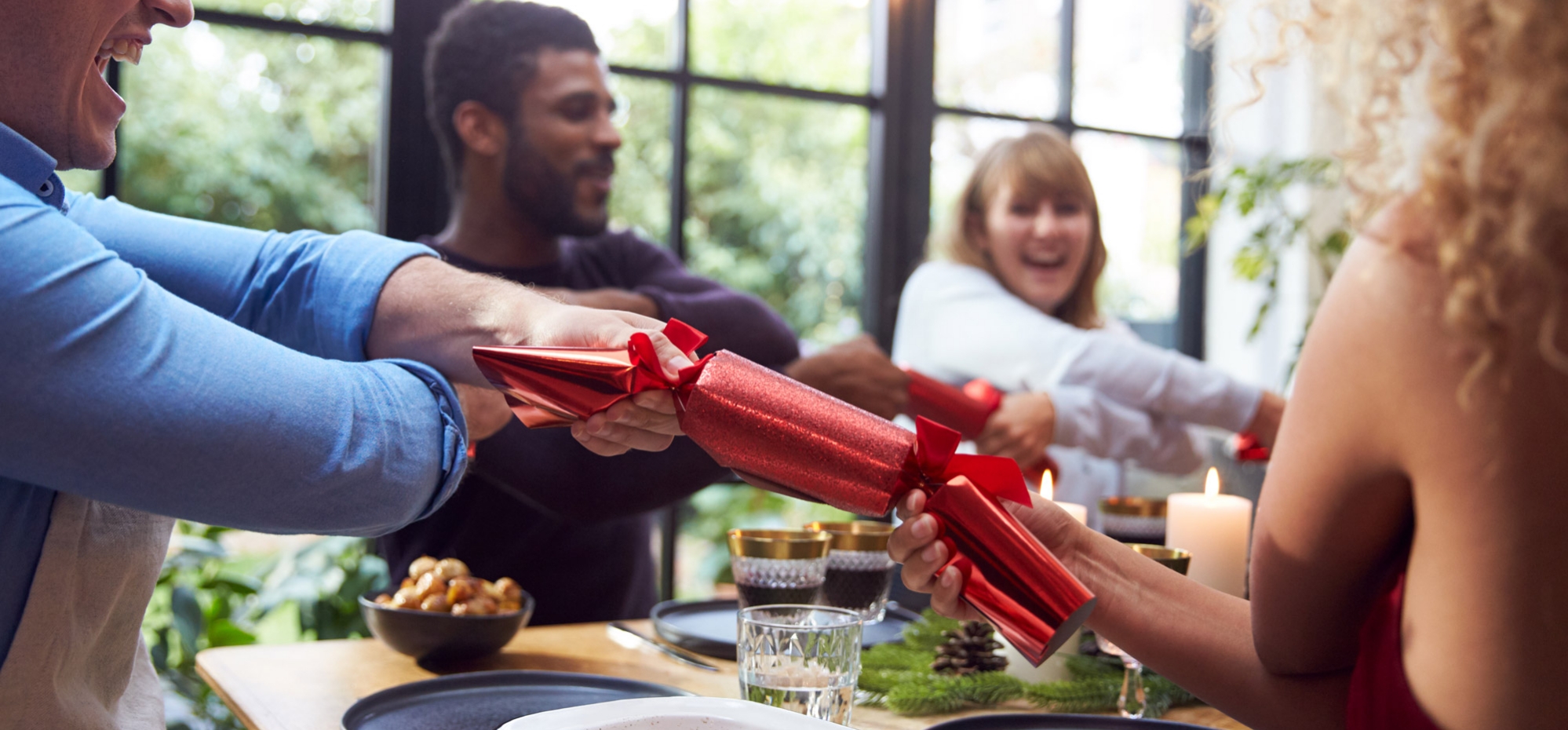 2.Have fun with Christmas office party games
Deliver an exciting experience by incorporating office holiday party game ideas into your event. With the right games for your holiday party, you can create a bonding opportunity that will have employees laughing and cheering all day and night. The internet is full of printable holiday Bingo game cards or you can make up your own funny categories. Some are for use across the season, and some are for the events that occur during your big bash, so you have options. Give staff multiple group games to choose from at your fest with the Office Fun Game Set that comes with everything from checkers to cards, or make every move count with the Giant Tumble Tower Game that's sure to create some exhilarating moments.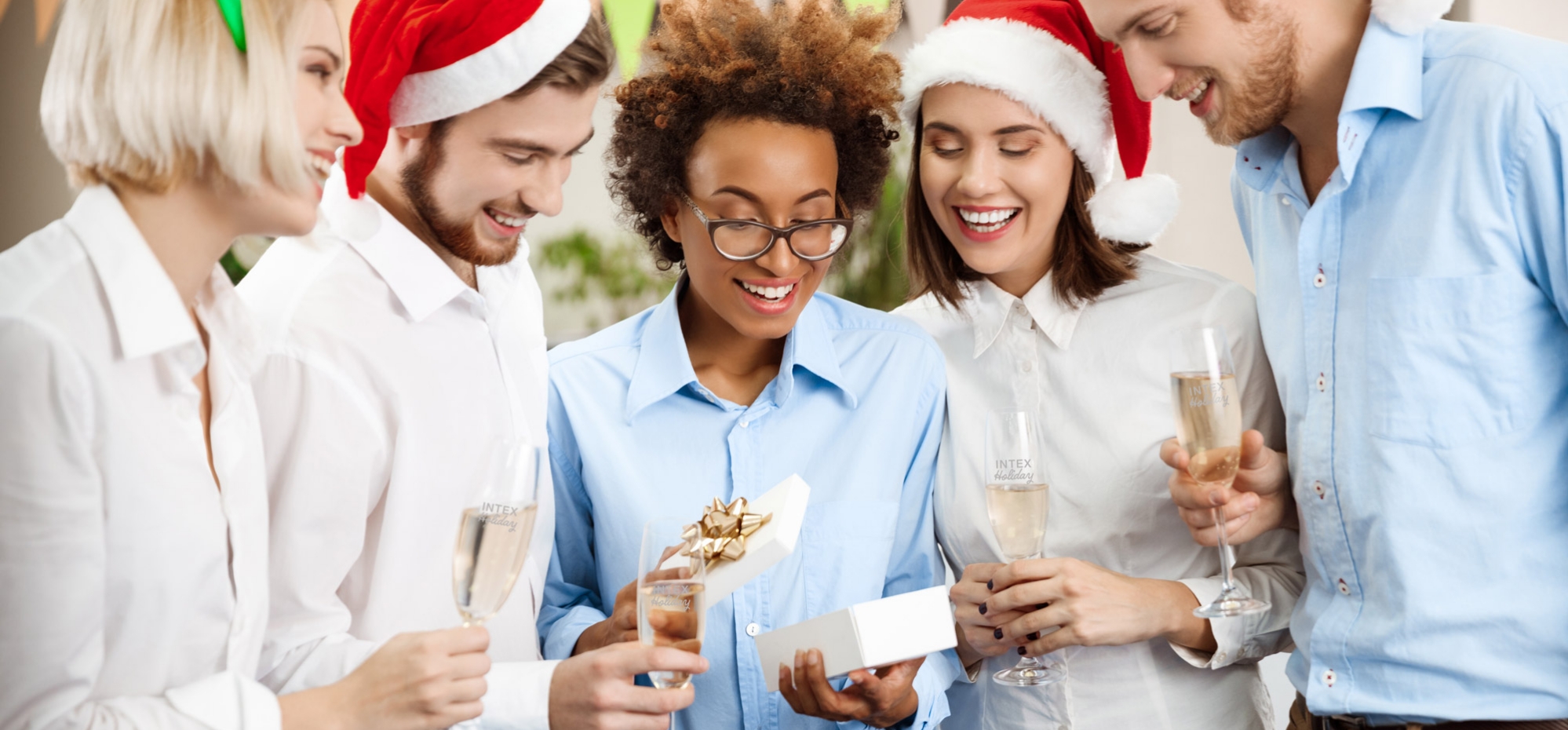 3. Send employees on a scavenger hunt
If teamwork is something you emphasize as part of company culture, then a scavenger hunt in your office or warehouse is the perfect Christmas party idea for work. Break your employees into teams and give out clues to help them find hidden office holiday party favors such as a Bamboo Soy Candle or a 10 oz Bevie Insulated Tumbler customized with a personalized holiday message. You can make one of the clues a map that leads to the ultimate set of high-end gifts for the winning team.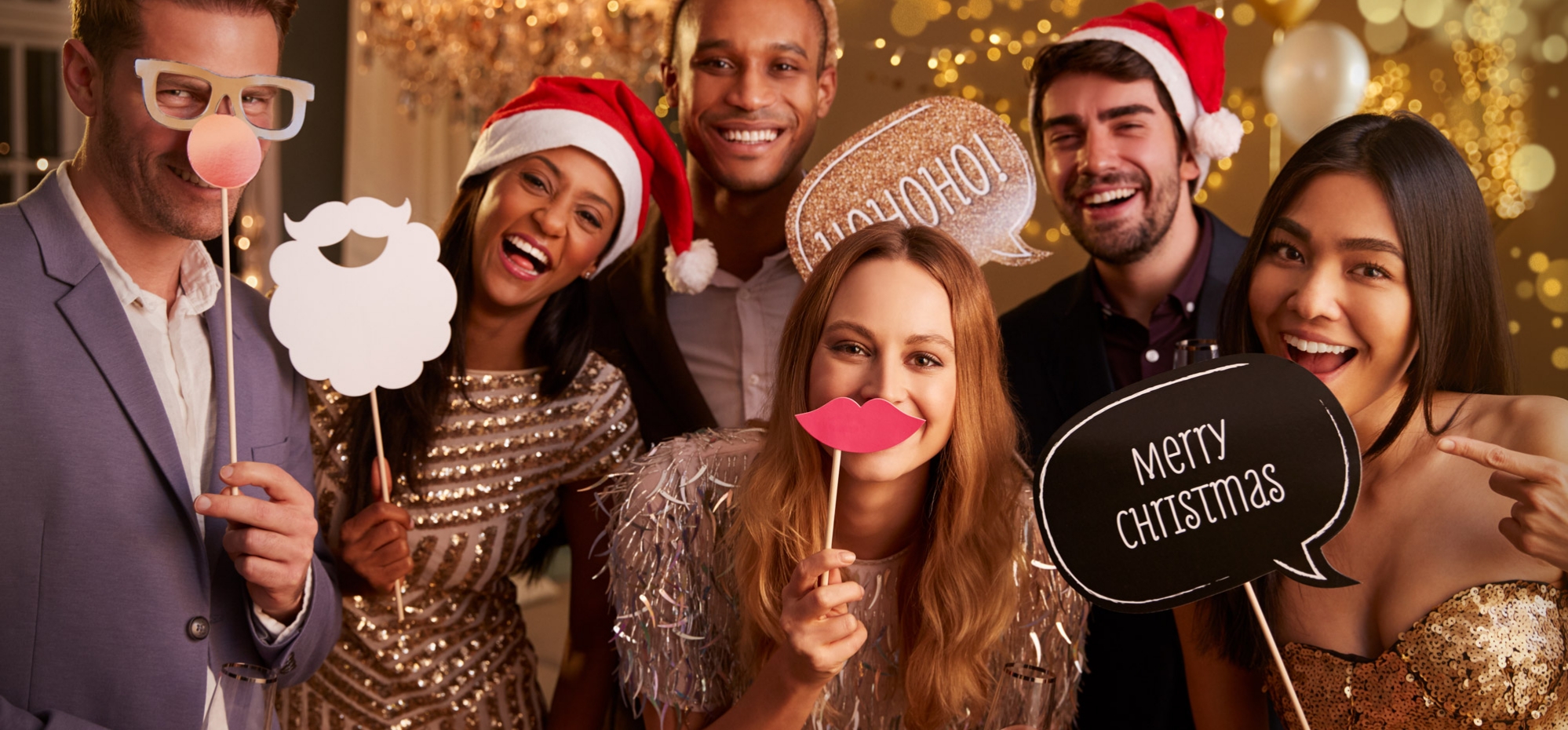 4.Capture memories with a holiday photo booth
Design the perfect photo booth to go with your other office holiday party ideas. This concept pairs particularly well with the ugly Christmas sweater party and gives your team a chance to reflect on the event year after year. All you need are lights, garland and a selfie frame designed with snowflakes to set up your booth. Be sure to pick up a Clip on Ring Light to ensure everyone is well lit when they take a picture.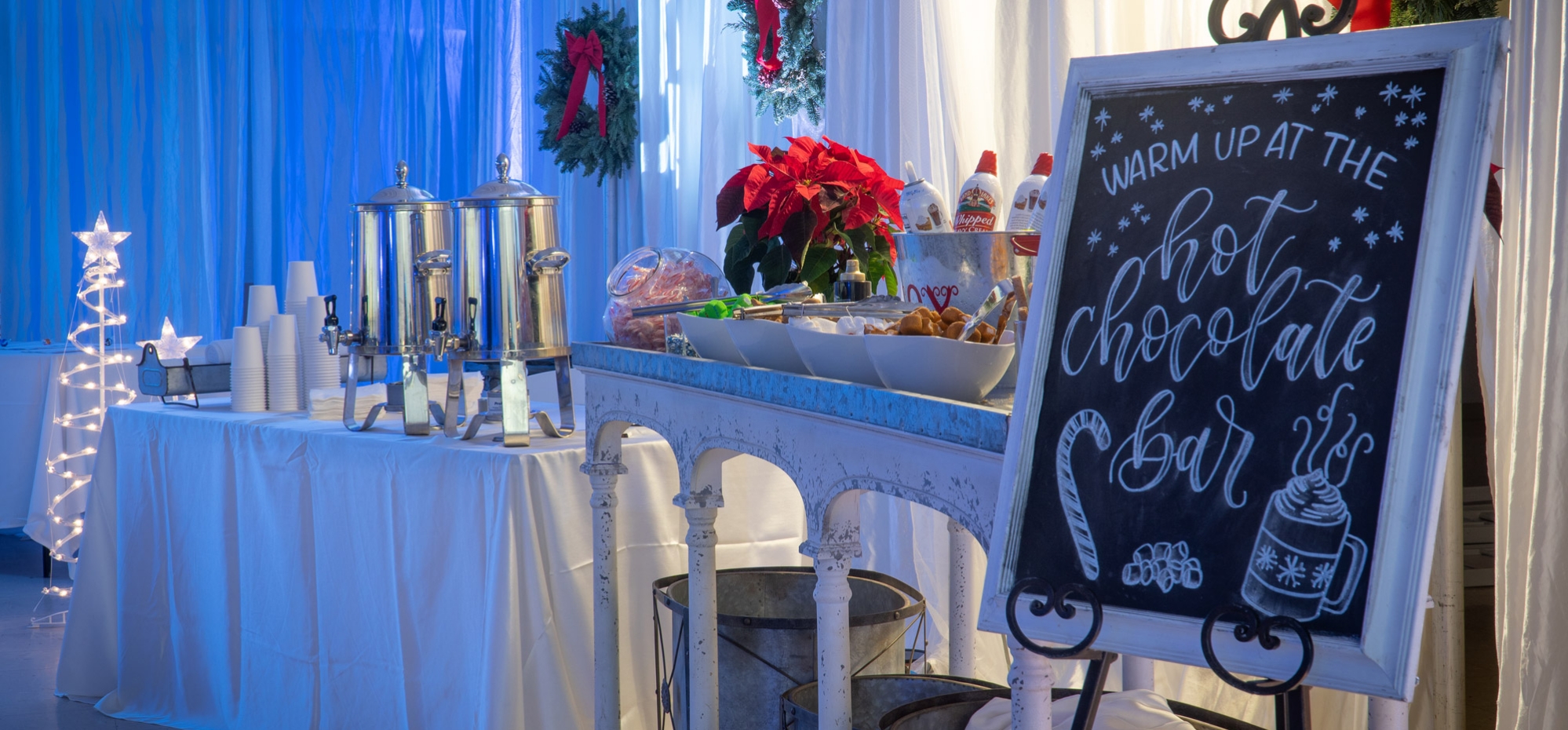 5.Host a morning Christmas party
Even when schedules are tight around the holidays, you can still have a small morning celebration with the right ideas for office Christmas party. Consider having everyone wear their pajamas to work, and gift out custom coffee mugs such as the 16 oz Campfire Mug with a quote like "I'm Only a Morning Person on December 25th." For your coffee fanatics, give out the 20 oz Yukon Nova Tumbler that will keep them caffeinated all day long. Don't forget to stock up on breakfast sweets to go with your beverages!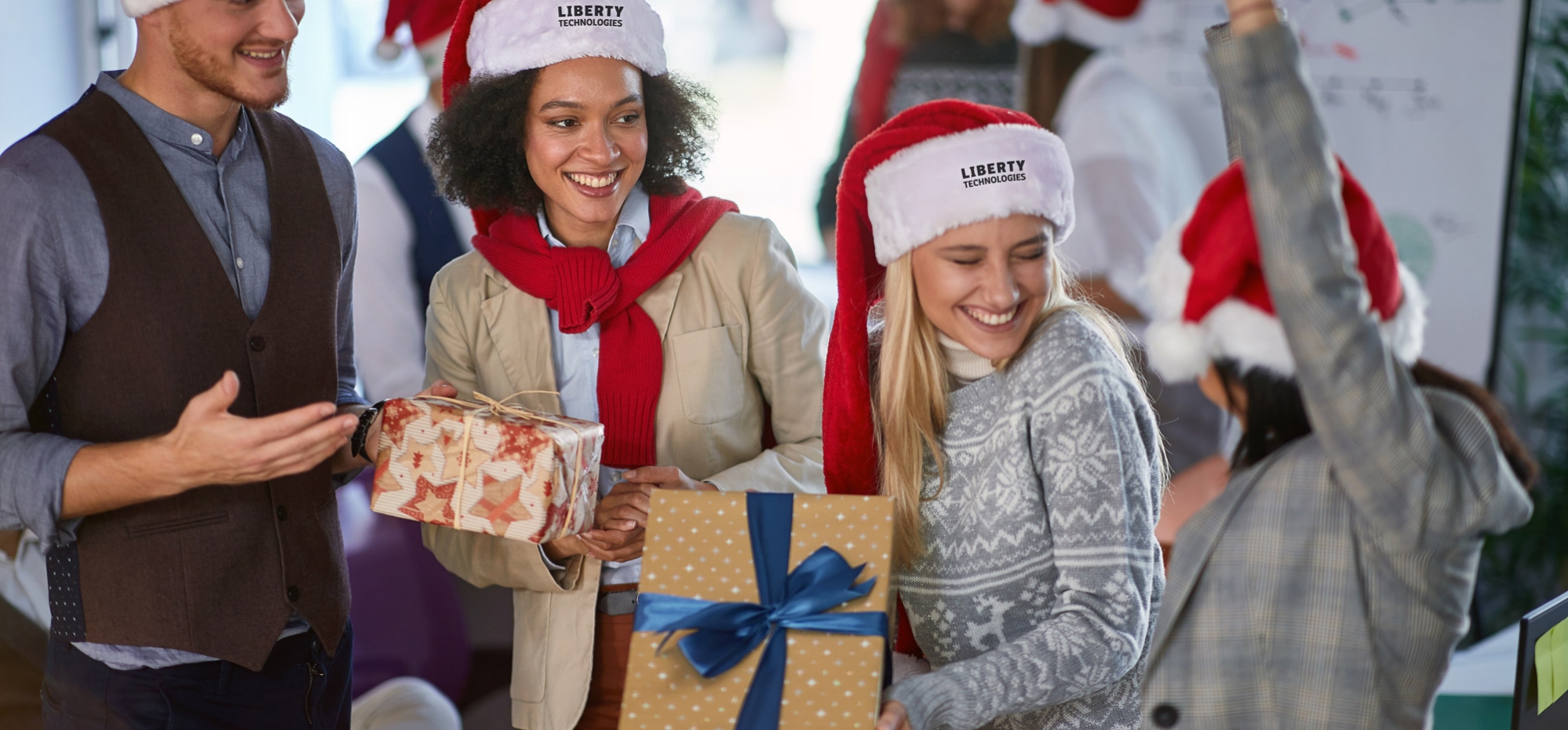 6.Organize a Secret Santa
Gift exchanges are one of the classic Christmas party ideas for work, and Secret Santa ensures everyone gets involved in the exchange. If you don't know how it works, each employee gets assigned a name, and they get a gift for whoever's name they receive. You can even set a price limit at $10 or $20 to keep gifts in the same price range.
While employees exchange gifts among themselves, you can give out corporate gifts to the entire staff. The Super Soft Sherpa Blanket is an easy winner if you want your office holiday party favor ideas to deliver warmth and comfort, or you can energize your team going into the new year with the Pocket 4000 mAh Power Bank.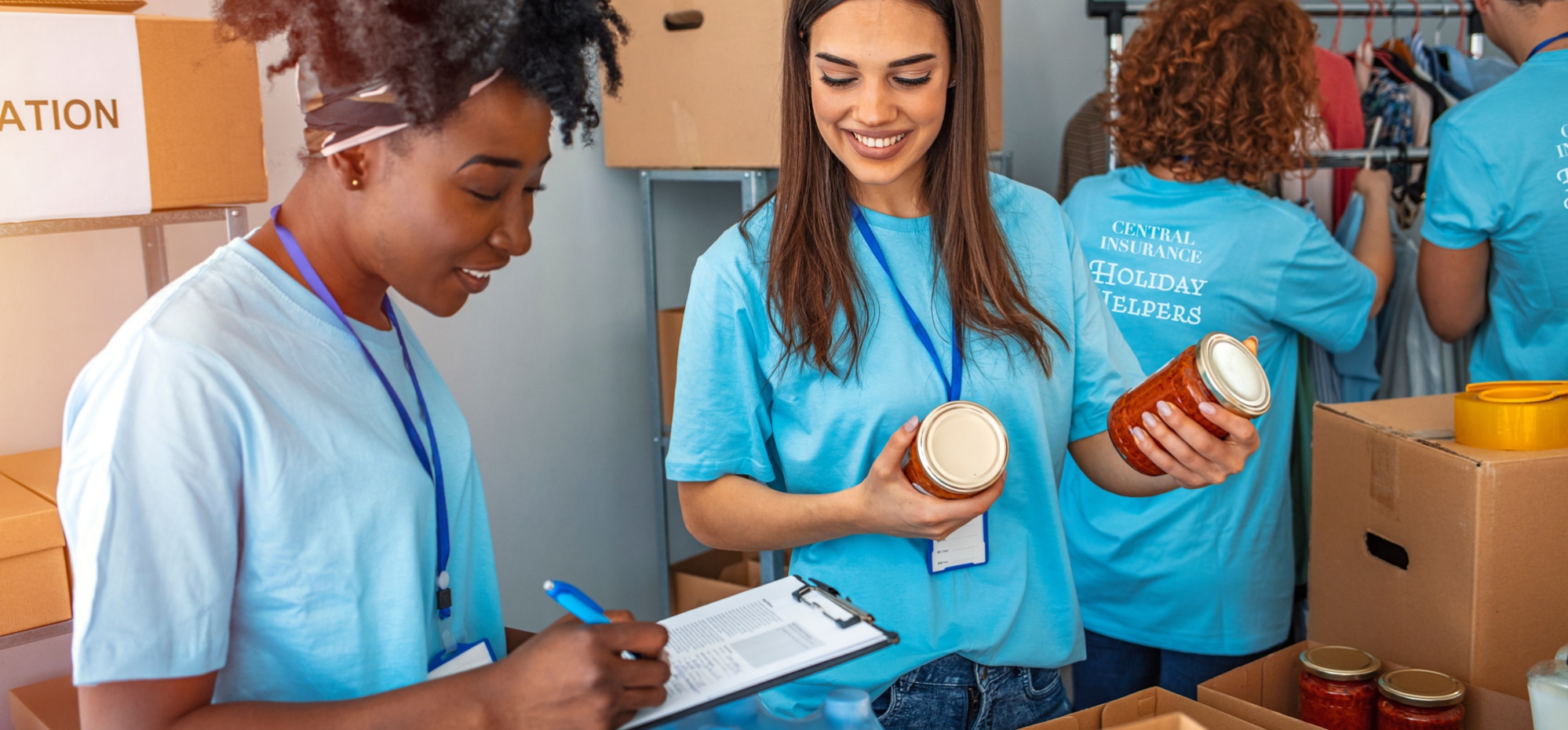 7.Contribute to a Charity
Come up with charitable ideas for office holiday party that show the values of your business. Leading up to the party, ask your staff to bring in toys or canned foods that will be donated to a charity that everyone agrees on. That way employees feel like they're contributing to a cause that's important to them.
Make the contributions even more meaningful by rewarding employees with office holiday party gift ideas that give back. From the 20 oz Basecamp® Mesa Tundra Bottle that supports wounded warriors to the 48" Recycled PET Auto Open Plaid Inversion Umbrella that contributes to nonprofits protecting the planet, there are a ton of office Christmas party favor ideas to help your business create a charitable holiday event.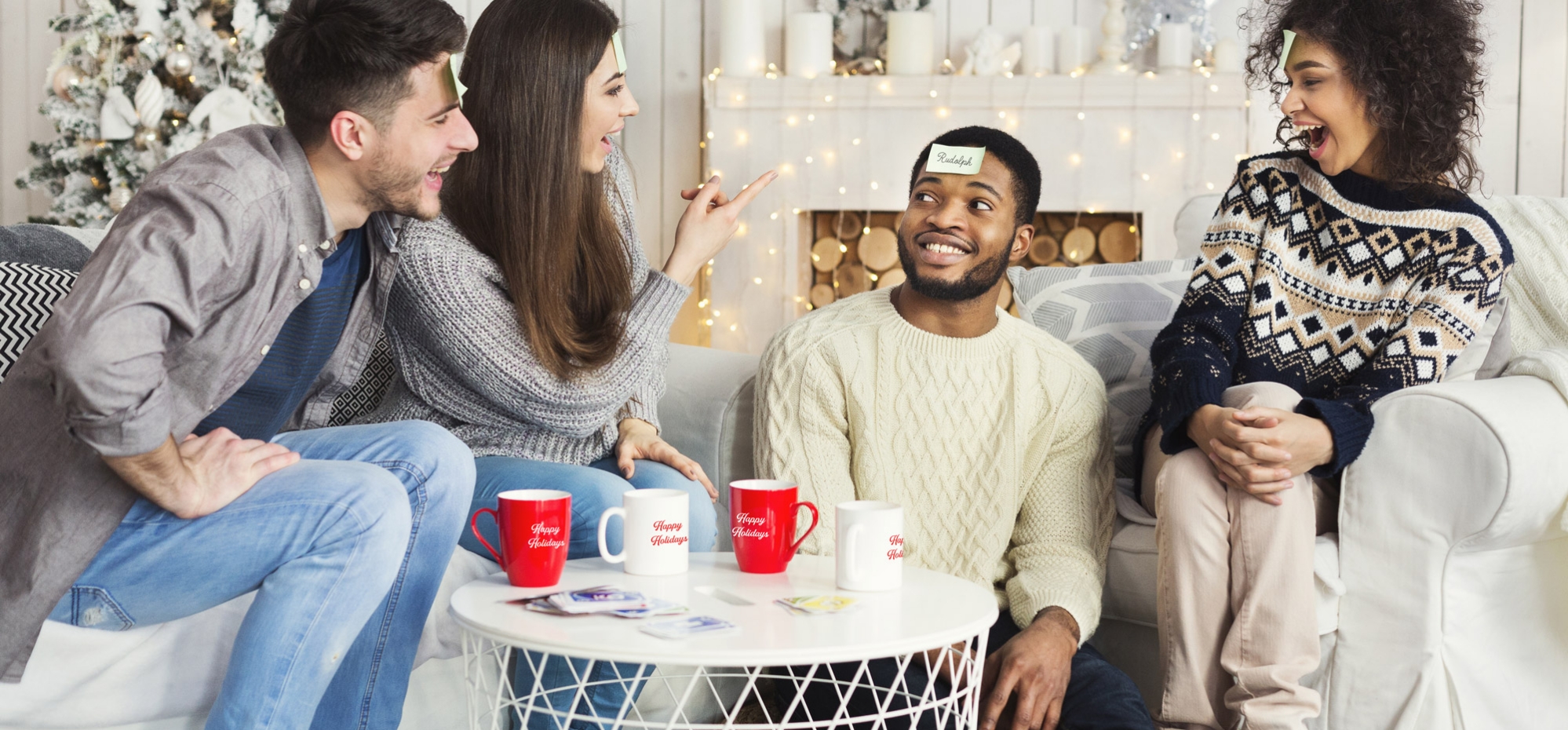 8.Bring the team together for holiday-themed trivia
Find out which employees are the most holiday savvy with holiday-themed trivia. There are plenty of categories to make the game a blast, including holiday movies, songs, traditions and more.
Check out our small quantity promotional items to find prizes to reward the winners. The Urban Peak® Waterproof 48 Can Hinge Cooler and the NoH20 Wireless Speaker are two of our favorite prizes that can be ordered and customized without having to purchase dozens at a time.
By planning a fun and unique Christmas office party, you can show employees the value of meeting in person again. We are here to help you make the event a memorable experience. From party accessories to office Christmas party favors like ornaments, shop our selection to complete your event.