Dale Denham Named to 2021 Constellation Research Business Transformation 150
Recognized for Leadership in Driving a Digital Future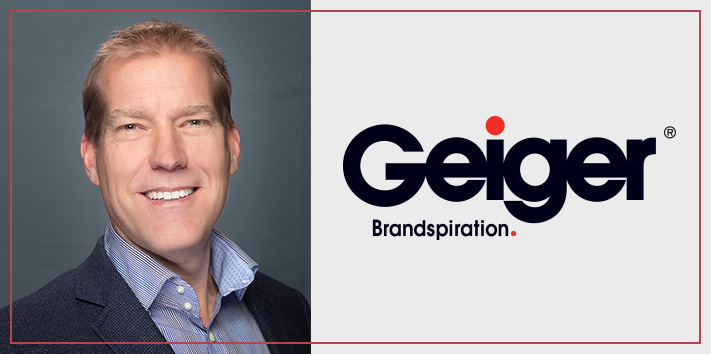 Photo: L to R, Frank Murphy & Vicky Kinasz
Lewiston Maine – June 23, 2020: Constellation Research recognized Geiger Senior Vice President & CIO Dale Denham in its 2021 Business Transformation 150, an elite list of executives leading business transformation efforts around the globe.
Digital leaders have been greatly challenged this year by disruptions due to COVID-19, generational shifts in the workforce, a hypercompetitive new customer experience landscape, and the relentless march of exponential digital change, among other factors. Dale Denham was recognized for his continuous success in leading digital transformation efforts with significant business outcomes.
Previously named one of Computerworld's Premier 100 IT Leaders for his innovative solutions, Dale states "Having a great team is as critical to success as selecting the right technology. I'm proud that we have focused on smart long-term investments that have driven significant results such as Geiger's exclusive PopUP Stores."
Jo-an Lantz, Geiger President and CEO, agrees. "Dale has been an excellent colleague and business leader for the organization. I'm glad to see him recognized yet again from outside our industry. His team continues to deliver significant value to our sales force, overall organization and our industry."
"Dale's hard work to build new business models, accelerate organizational change, and apply new technologies has paid off in the post-pandemic environment," said R "Ray" Wang, founder and CEO at Constellation Research. "Moreover, his drive to improve the world and mentor the next generation sets him apart."
"Digital leaders are currently grappling with much more change than in the past, and this year's BT150 are perhaps the most multifaceted inductees yet," observed Dion Hinchcliffe, VP and Principal Analyst at Constellation Research. "The BT150 members boast a diverse set of business, technology, and people skills to drive breakthrough innovation at their organizations and in the industry."
Nominations from peers, industry influencers, technology vendors, and analysts powered the selection process. Each executive demonstrates an understanding of how the business environment is transforming in response to digital and exponential technologies, and help their companies excel during and after the transformation.
See the full list here: https://www.constellationr.com/business-transformation-150/2021
About Geiger
Headquartered in Lewiston, Maine, Geiger is the largest family-owned and managed promotional products distributor in the world. Geiger operates from offices across the US and Europe and is affiliated with over 450 independent sales representatives. Geiger is a socially conscientious company, providing proactive, comprehensive marketing solutions to their clients.