Love Your Business with Custom
Valentine's Day Gifts for Employees & Clients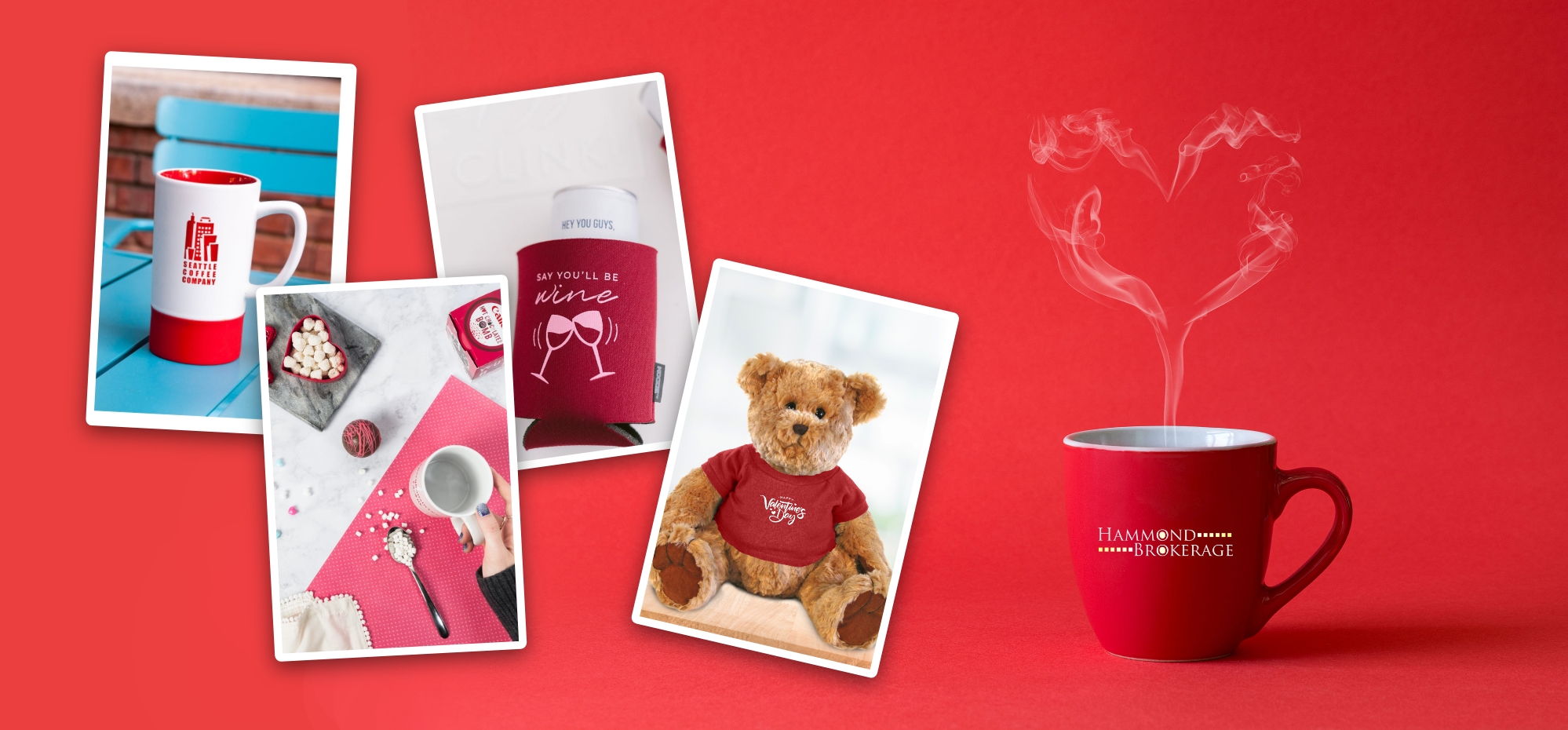 published: January 14, 2022
Sharing sentiments on Valentine's Day isn't reserved for significant others. Your business can benefit from showing love and appreciation to your employees, clients, and anyone else who plays a role in your company on this special holiday. Taking the time to recognize their contributions with thoughtful Valentine Day corporate gifts can build morale, strengthen relationships, and create a workspace where everyone feels like family.
Whether you choose simple Valentine gifts for the office like a teddy bear or a mug filled with candy to place on individual desks or decorate the entire office with Heart Balloons, Valentine gift ideas for employees and clients will go a long way, especially when you customize them with a creative message like "You are the heart of our business" or "We appreciate the passion you bring to work."
Check out our top choices for custom Valentine's Day gifts to ignite a spark in your corporate gifting program.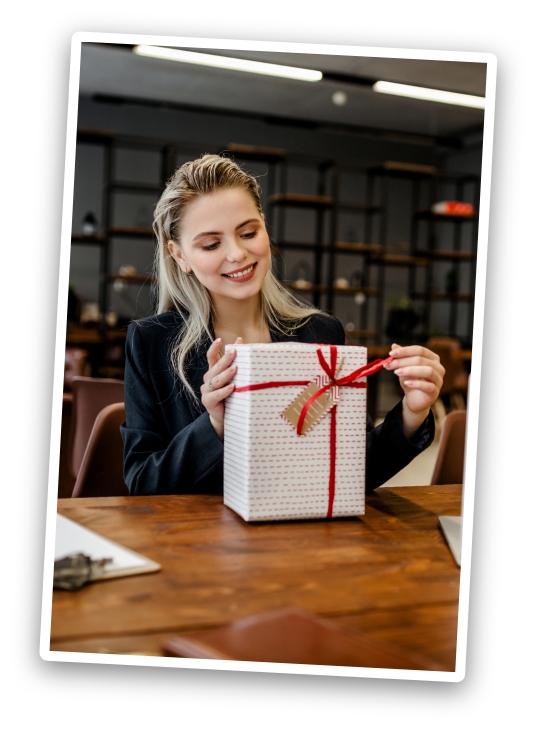 Valentine Gifts for Employees
Employees might be spending more time in the office throughout the workweek than they get at home with their own family, so make sure they know you respect their time with employee appreciation Valentine's Day gifts that leave them with a smile.
Custom Teddy Bears with Your Logo
Your team will feel the warmth when they walk in to find customized stuffed animals on their desks. Excellent Valentine's Day gift ideas for office staff and teachers, these custom teddy bears will light up anyone's day. Teachers are sure to appreciate the Hey Buddy™ Bear since a donation is made towards educational foundations with every bear sold. Give key carriers the Teddy Bear Keychain to ensure they never misplace their office keys. Chelsea Teddy Bears are a soft and adorable retail line of plush animals, now available with your logo or message printed on their t-shirts.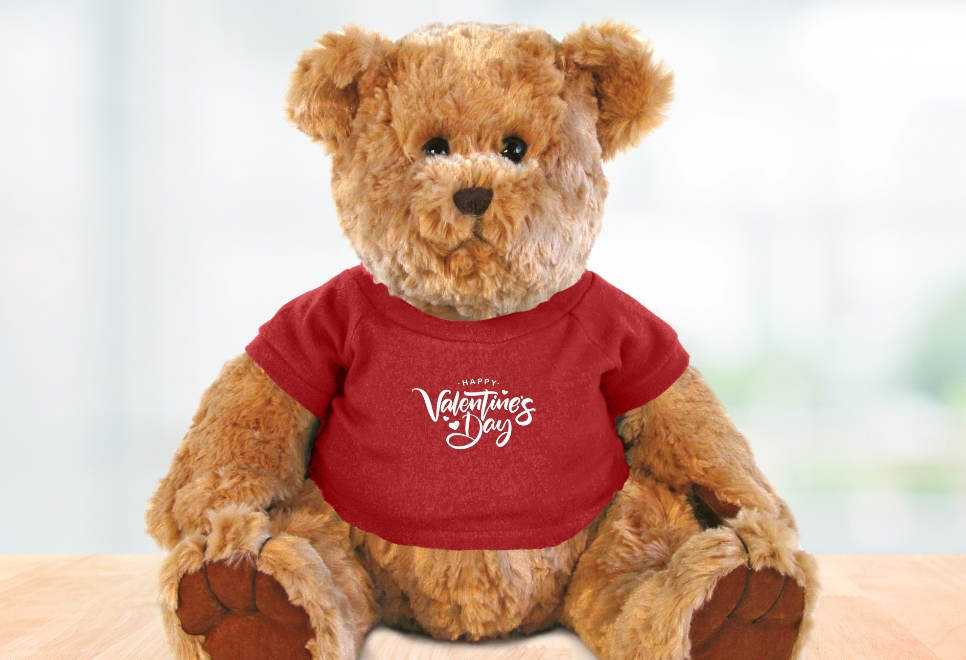 Branded Bar & Wine Gifts
Send your staff home feeling appreciated with bar and wine gifts accompanied by a unique message that lets them know how much you care about their spirits. Pair the Wine Wizard – a compact and unique wine opener – with the Rounded Wine Stopper to create a Valentine corporate gift set that will be with them for years.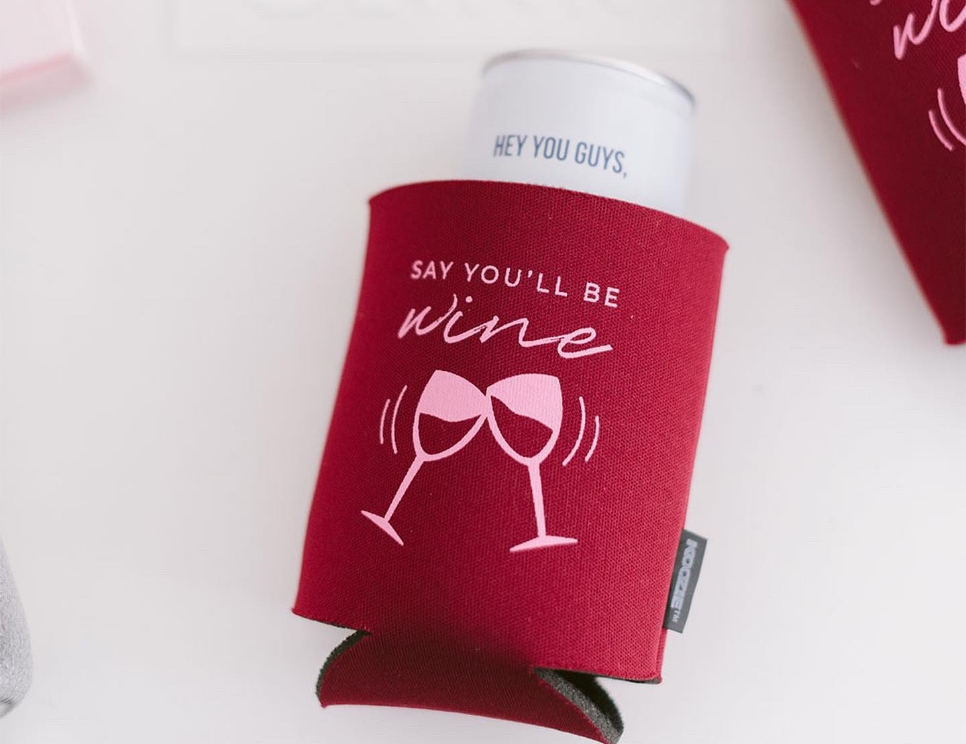 Imprinted Relaxation &
Stress Relief Gifts
There's one thing people want on Valentine's Day – a relaxing experience. Give employees exactly what they need for self care with Valentine ideas for employees that encourage relaxation. From the Velvet Sherpa Blanket to cuddle up with to the 5ML Essential Oil Dropper Bottles handcrafted with a signature blend of therapeutic oils, any of these Valentine's Day gifts for team members will have employees feeling at ease.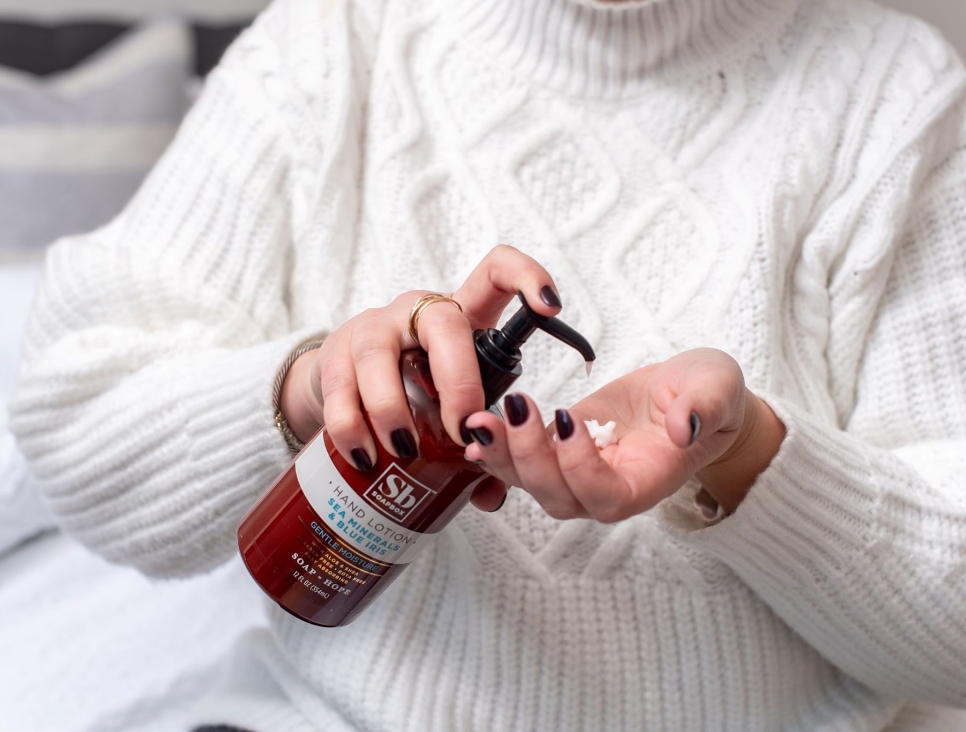 Promotional Valentine's Day Giveaway Ideas
Valentine's Day is huge for many businesses like restaurants, hotels and spas, as couples flock in for a romantic evening. Make their time together even more special with Valentine's Day ideas for customers. Here are a few of our favorite ideas for Valentine swag items to use during their booking to ensure your business is part of their tradition for years to come.
Corporate Logo Lip Balms
Give relief from the winter winds on Valentine's Day with custom lip balms. A great way to provide comfort, these Valentine Day promos – like the Chap Ice® Lip Balm – are sure to leave patrons thinking about their great experience with your business.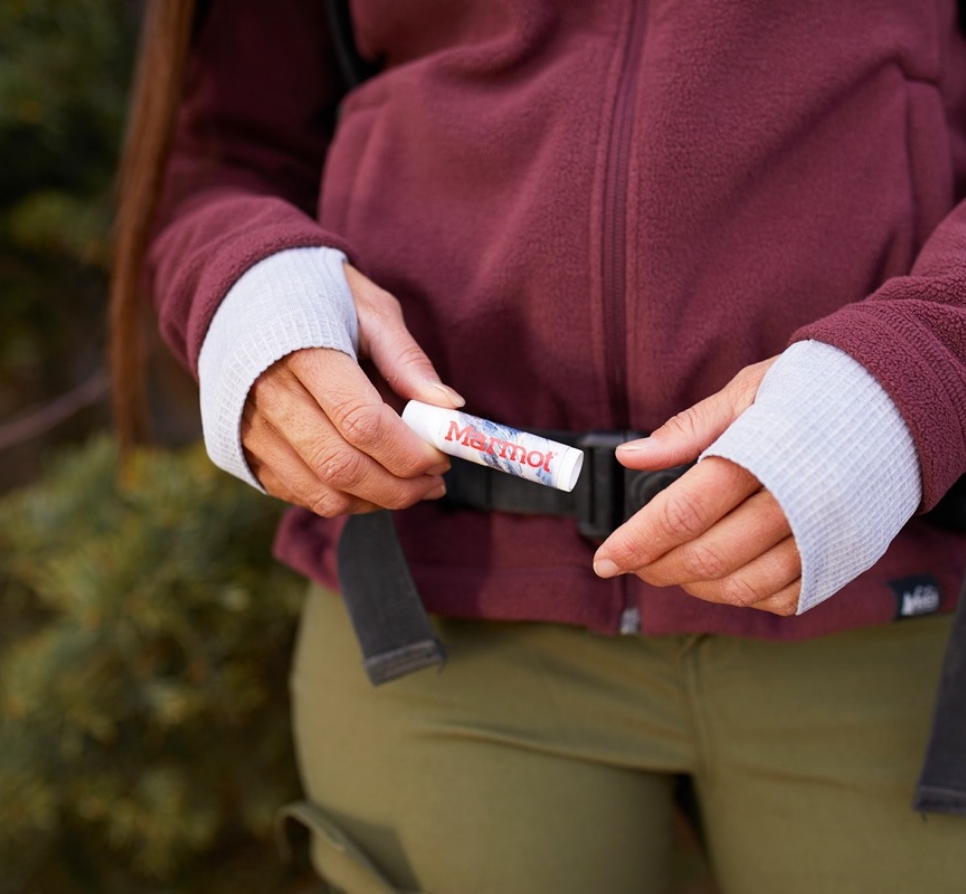 Custom Printed Valentine Themed Stress Relievers
Help customers get rid of those romantic nerves with stress reliever gifts guaranteed to reduce any pent-up tension. The Champagne Stress Reliever not only fits the holiday but will leave customers feeling bubbly, or choose from our other stress-relief corporate Valentine's Day gifts for inspiration.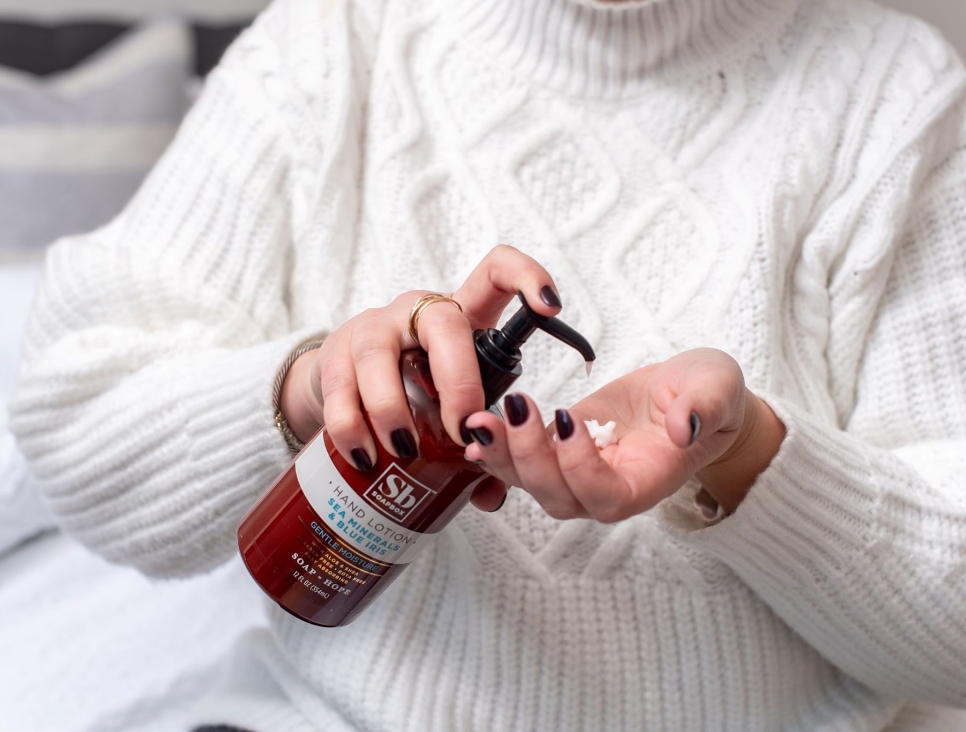 Personalized Heart
Themed Items
Businesses are built with heart, and you can demonstrate how big your heart is with heart-themed personalized Valentine gifts. From the Heart Jar Popper that will last for years to the EcoShapes™ Theme Notebook to show love for the environment, these Valentine corporate gifts will have customers wanting more.
Customized Red Gift Items
Passion is key to the success of any business, so share that passion with Valentine giveaways for those who have supported you through thick and thin. The 12 oz Blank Onyx Mug made with durable ceramic material and featuring your message – or any of our other Valentine Day swag – will ensure customers are fired up about your brand and keep coming back for more.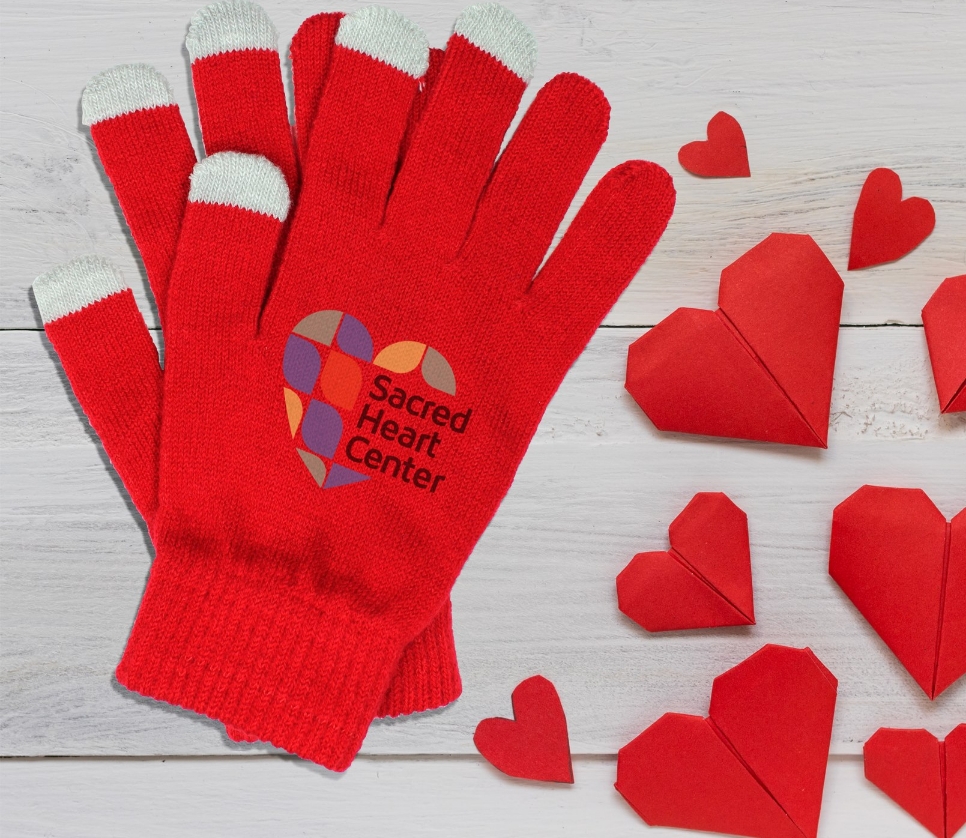 Valentine's Day Client
Appreciation Gifts
Use Valentine's Day as an opportunity to strengthen relationships with clients, whether they are new or have been around for years. By making Valentine's Day client appreciation part of your outreach strategy, clients will know they are doing business with a company that cares about them on a personal level. Personalized Valentine Day gifts like the Rosewood Wine Set packaged in a handsome rosewood finished case are the perfect place to start.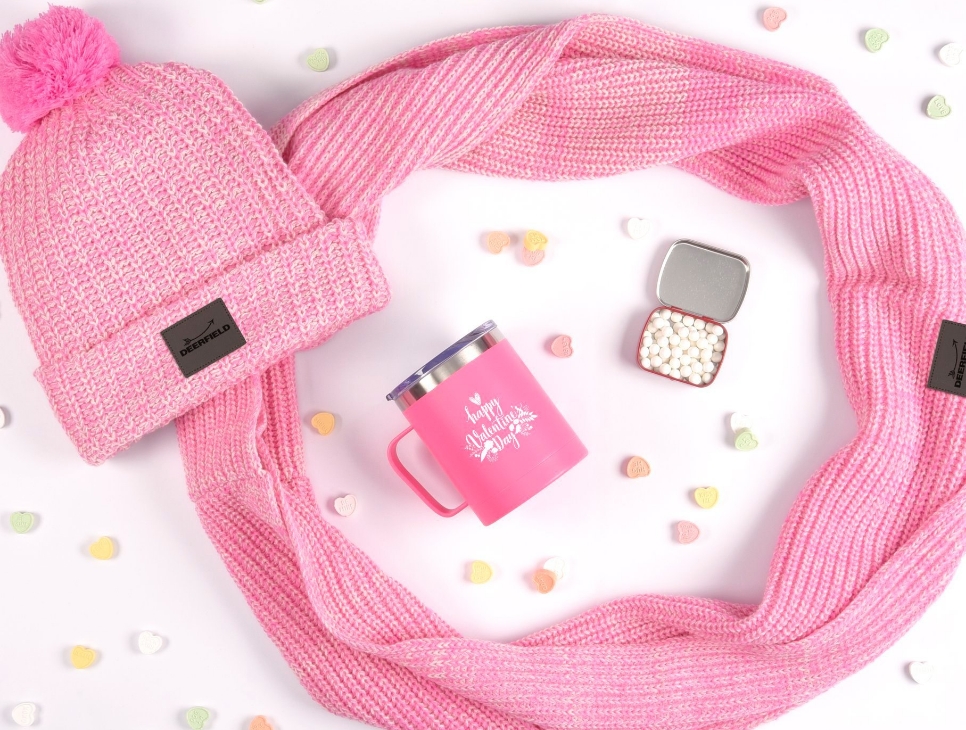 Easily Mailable Valentine's Day Gifts
Don't forget to show appreciation for remote employees and clients who you won't see on Valentine's Day. Keep your company near and dear to their hearts with mailable Valentine's Day gifts like the InstaCake Appreciation Cake in a Card or the Heart Shaped Mint Card that allow you to send a special message of encouragement.