Custom Moleskine® Notebooks & Journals
– Moleskine Corporate Gifts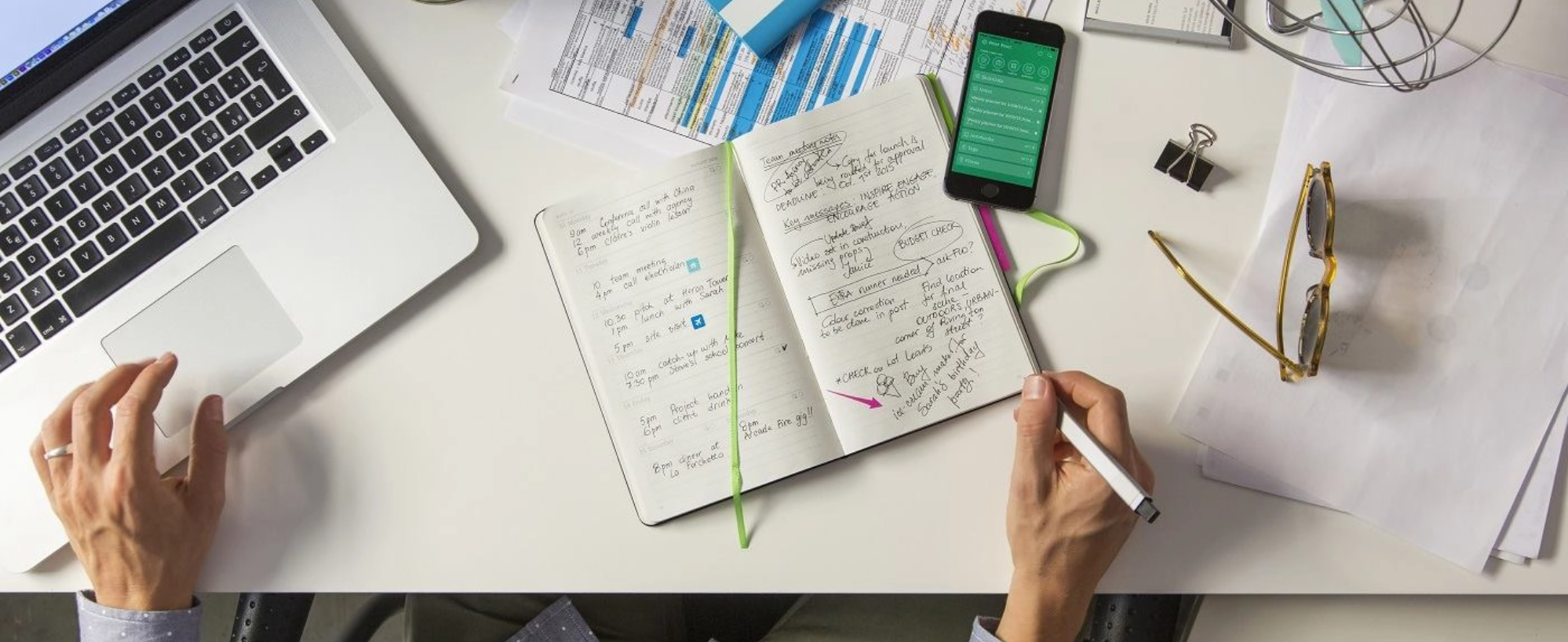 published: November 29, 2022
The Digital Age has changed and shaped the way we communicate, interact with others, and go about our day-to-day. However, handwritten notes, to-do lists, and even grocery lists have their own charm. A physical notebook is a place for someone to keep their thoughts, notes, and daily schedules organized; a blank space where words and ideas come to life. Whether you're gifting your clients, launching a new product/service, or celebrating a company anniversary, customized Moleksine notebooks are long-lasting objects to expand a brand's identity as the user fills them with ideas, notes, and experiences.
This Holiday Season, gift custom Moleskine's. The Moleskine brand, created in 1997, has a worldwide presence known for its high-quality legendary notebooks designed to store ideas and notes in one place. Moleskine designs essential tools to help unleash productivity and imagination. Discover what Moleskine has to offer and what makes branded Moleskine notebooks the perfect corporate gift.

Moleskine Corporate Gifts That Give Back
The Moleskine Foundation, founded in 2017, is a non-profit organization that pursues a mission of 'Creativity for Social Change.' Its purpose is to inspire, encourage and connect young people to transform themselves and their communities through creativity.
Every promotional Moleskine notebook from the Art Collection helps unlock the creative potential of young people around the world. Every sale will help fund access to quality educational experiences and creative spaces for marginalized youth, providing unique programs that will encourage them to believe in the potential of their ideas to generate positive change for themselves, their communities, and our collective future.
Moleskine Art Collection
Fill someone's world with color and encourage creativity to flourish with the Moleskine Art Collection. The Moleskine Coloring Kit includes a sketchbook, the ideal canvas to grow your creative skills, and includes 12 watercolor pencils in vibrant colors. This portable platform allows you to unleash your imagination whenever it strikes. The perfect tool for those who like to sketch their thoughts and ideas. Every Moleskine wholesale Coloring Kit purchased gives back to students in underserved communities through the Moleskine Foundation.
Environmentally Friendly Paper
Custom printed Moleskine notebooks are FSC®-certified ensuring they come from responsibly managed forests. An eco-friendly choice, Custom Moleskine journals are made with acid-free paper (no chlorine) and come in a variety of paper types, available to fit any need: Ruled, Plain and Squared.

Embrace The Power of Color with Custom Moleskine Notebooks
Colors are a form of expression. They keep us inspired and mean something personal to each of us. Discover the Moleskine notebook palette to convey your brand identity or a special message. From bright and bold, to dark and rich, bring colors to any professional setting with the Moleskine® Hard Cover Grand Notebook with Company Logo.
Explore Passions with Personalized
Moleskine Passion Journals
Document what matters most for your employees and clients with this collection of branded Moleskine journals that are dedicated to some of life's many passions. Each Moleskine notebook corporate gift is structured with tabbed sections that serve as a guide to keeping one's passions organized and include individual pages designed to log critical moments, themes, and personal thoughts.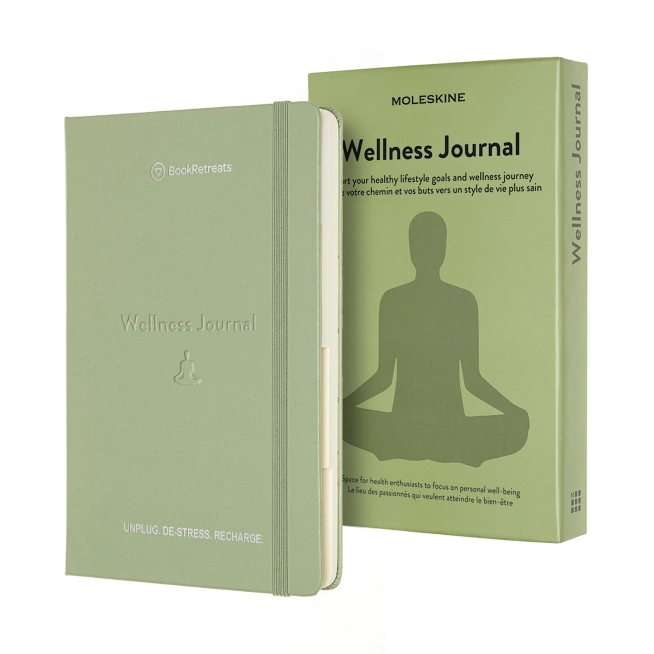 Wellness: The Moleskine Wellness Journal is designed to record one's fitness, nutrition, and wellness journey, tracking healthy lifestyle goals along the way. The intro pages of these bulk Moleskine journals are full of nutrition tips and exercises, while four dedicated and structured sections divide one's progress between personal goals, fitness, diet, and health and care. The Moleskine personalized cover features your logo or message in full color and is the perfect item to incorporate into any workplace wellness program.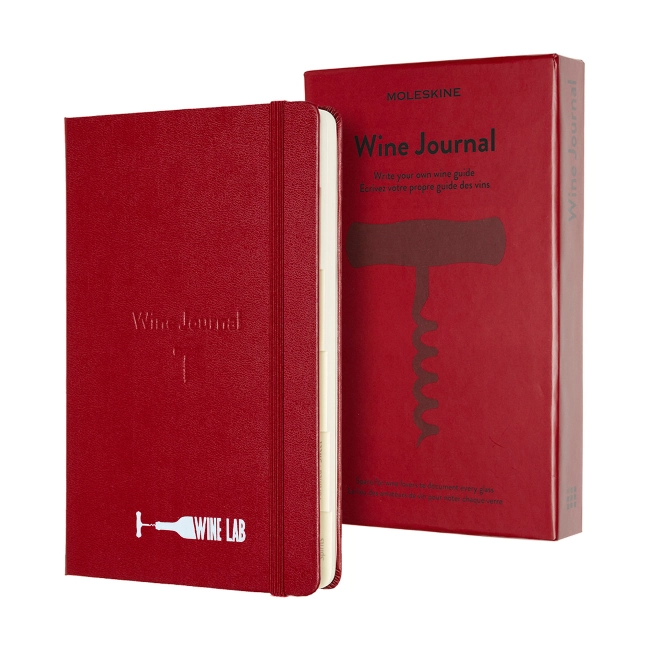 Wine: The Moleskine Wine Journal will grow into a customized record of all the wines recipients have had the pleasure of drinking and includes some useful tips to improve their sommelier skills. Six sections focus on Sparkling, White, Red, Rose, Fortified/Sweet Wine, and Spirits. A full page of these custom printed Moleskine journals is dedicated to each wine with structured space to record grape variety, appearance, taste, and much more.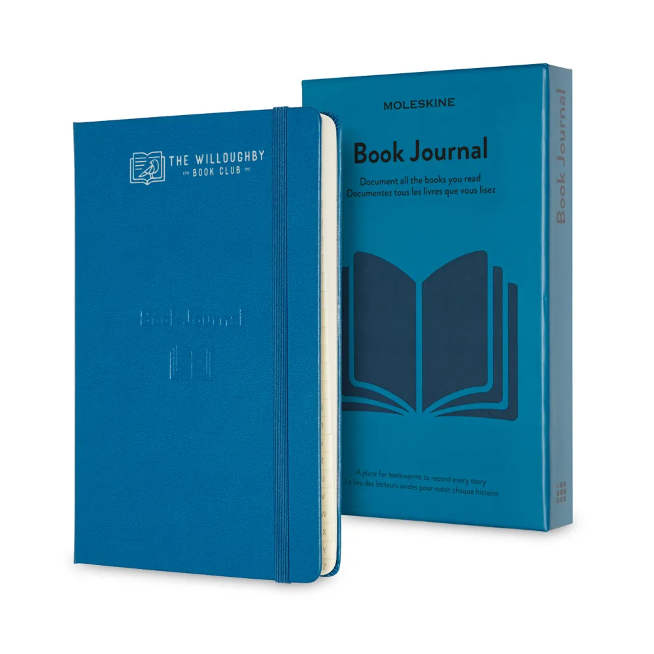 Book: The Moleskine Book Journal is created to grow over time into a detailed record of every book read, from novels to non-fiction and everything in between. The alphabetized pages of this moleskine custom logo journal give a structured space to note down key information about each book, alongside general reflections and the quotes or passages that made the biggest impression.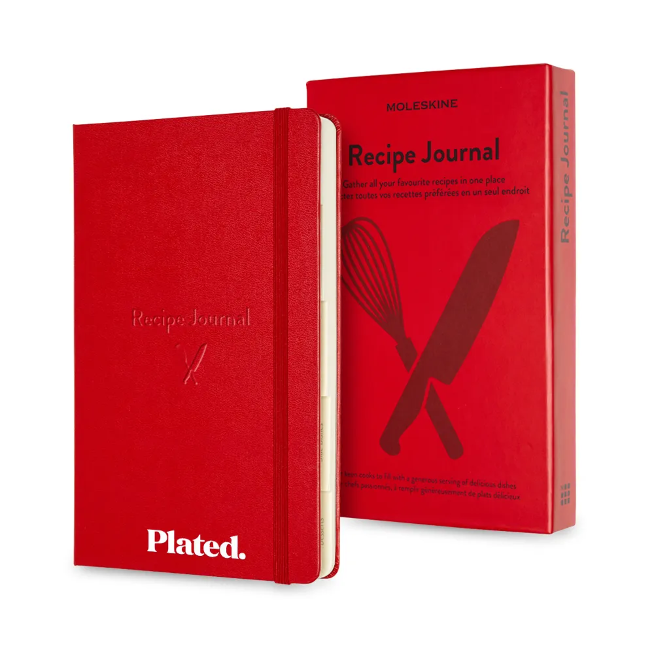 Recipe: The Moleskine Recipe Journal is designed to grow into a structured record of all the sweet and savory recipes you want to prepare again and again. The intro pages of the personalized Moleskine notebook are a hot pot of helpful foodie facts, from seasonal produce calendars to the myriad of ways to chop vegetables. Five main sections allow you to capture your top recipes for Appetizers, First Courses, Main Dishes, Side Dishes, and Desserts. Jot down ingredients, cooking methods and timings, as well as ideal wine pairings and difficulty ratings. Add sketches, images, and downloaded recipes to give a complete picture of each dish.
❝

Every Moleskine notebook is a book yet to be written and a story waiting to be told.

❞
Maria Sebregondi
Moleskine co-founder and
President of Moleskine Foundation.
Give the gift of Moleskine this Holiday Season and help your employees and clients savor life's special moments while writing their own story. Shop the full line of Moleskine promotional products to explore all the quality notebooks Moleskine has to offer.