Elevate Their Outdoor Game with Cuisinart Grills,
BBQ Tools & Accessories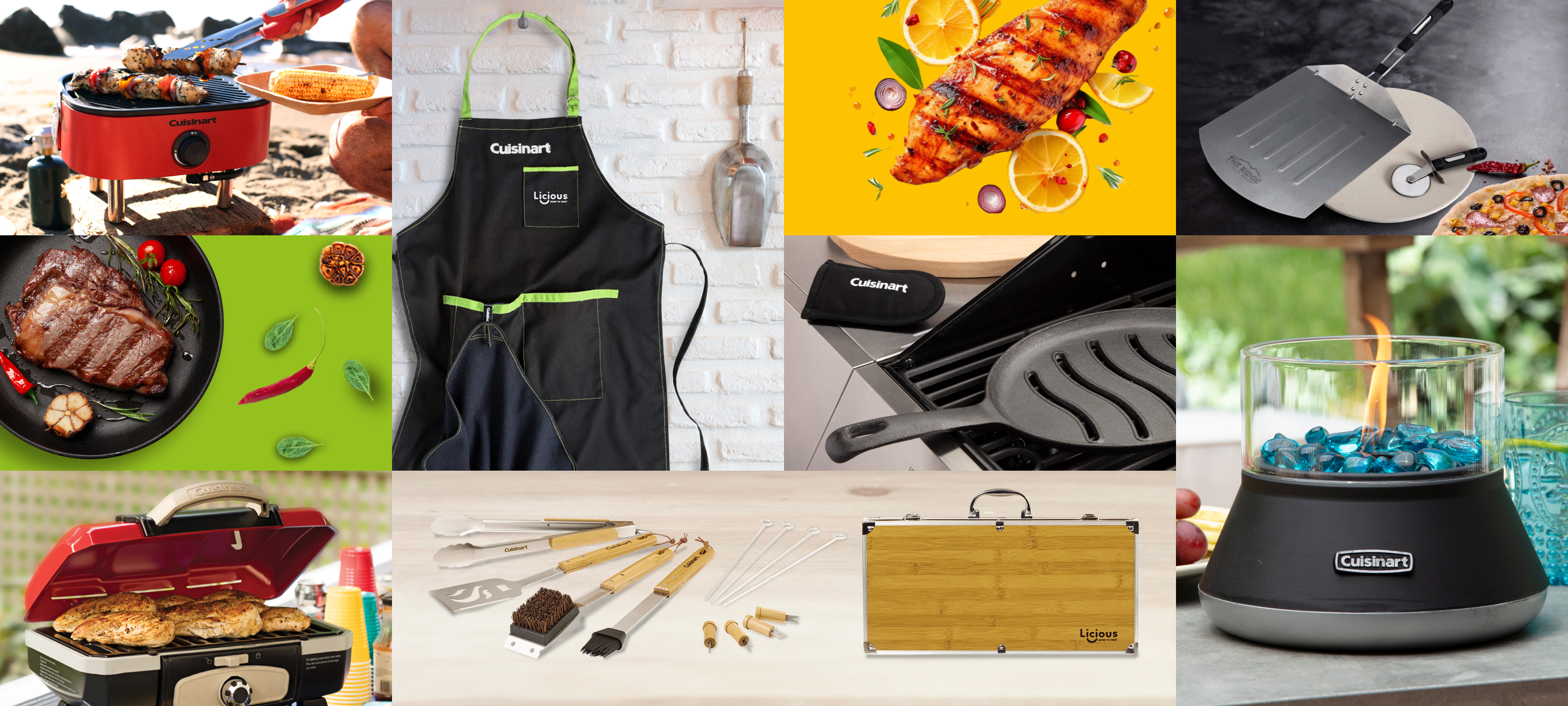 Although summer is prime time for grilling, more and more people love extending this popular pastime into the shoulder seasons of spring and fall, and for a few brave souls, even winter. Take advantage of this love of grilling when you're looking for a promotional gift to give away to clients, employees, or other important stakeholders. Pair your brand with outdoor cooking and you'll certainly be remembered fondly by those most important to your organization as well as introduced to the broader community through their guests.
When it comes to outdoor cooking, Cuisinart is a brand that knows how to turn any backyard into a culinary paradise. With exceptional grilling and outdoor products, Cuisinart helps just about anyone become the ultimate grill master, impressing family and friends with mouthwatering dishes.
Grilling isn't just about burgers and hot dogs; it's an opportunity to explore a world of flavors. Cuisinart understands this and offers a wide array of accessories to help expand their outdoor cooking repertoire. When investing in outdoor cooking equipment, quality and durability are paramount. Cuisinart is renowned for attention to detail and commitment to craftsmanship. Their grills and accessories are built to last, ensuring years of delicious grilling adventures.
So, let's explore the world of Cuisinart and discover how innovative offerings can take outdoor cooking to new heights!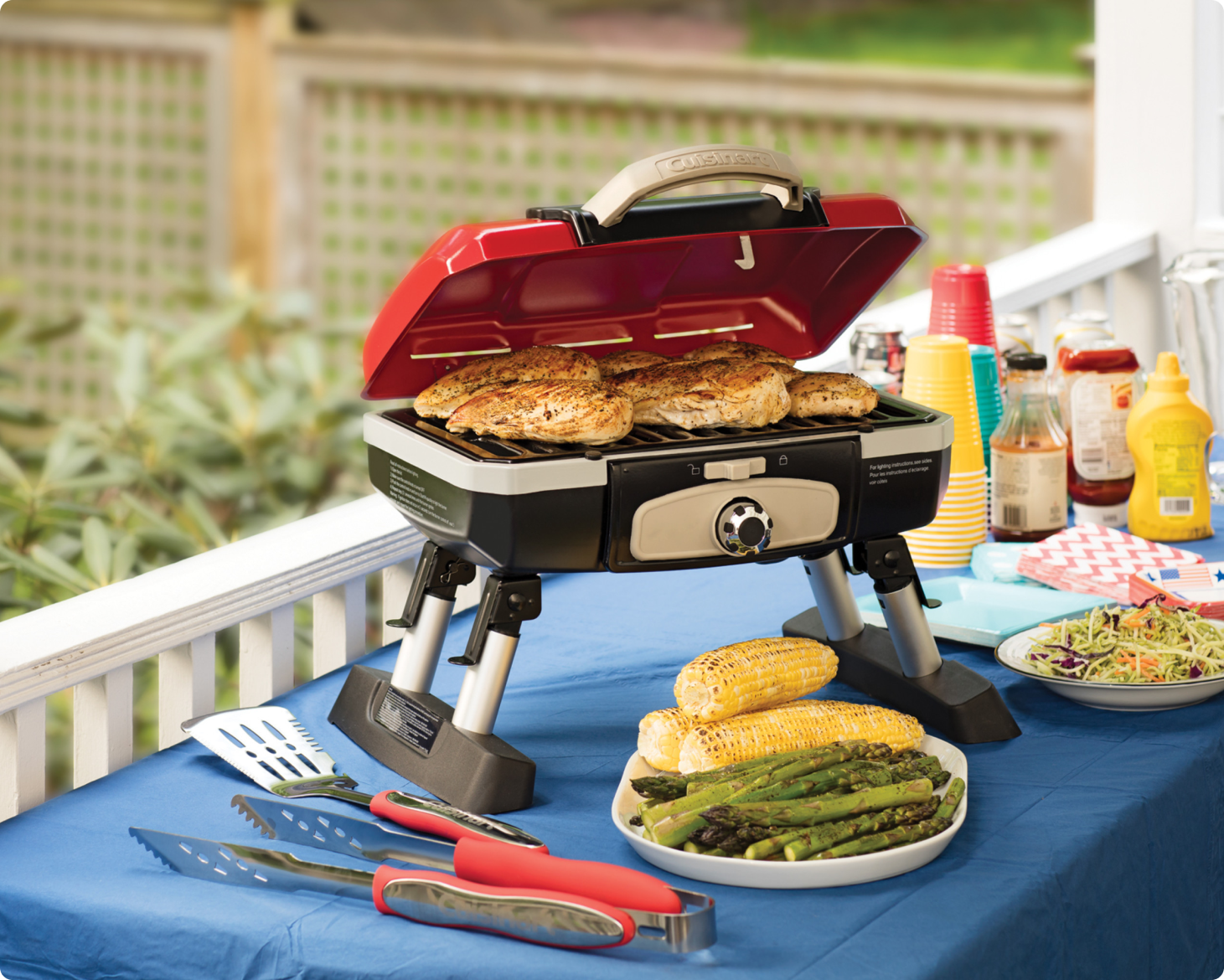 This pint-sized grill may be small, but it packs a punch! Perfect for picnics and tailgating, it's like having a mini-BBQ party wherever your employees or clients go. Don't underestimate its size—this grill is ready to grill up some big flavors! It makes a perfect gift for employees, board members, and clients over the holiday season or anytime you're looking for a special gift.
Adventure awaits, and this portable gas grill is ready to join the fun! Whether your customers or staff love camping, hiking, or simply exploring the great outdoors, this grill is their trusty companion. Compact, lightweight, and mighty, it turns any outdoor excursion into a delicious grilling adventure. Give one this Christmas, and help your stakeholders look forward to the warmer weather.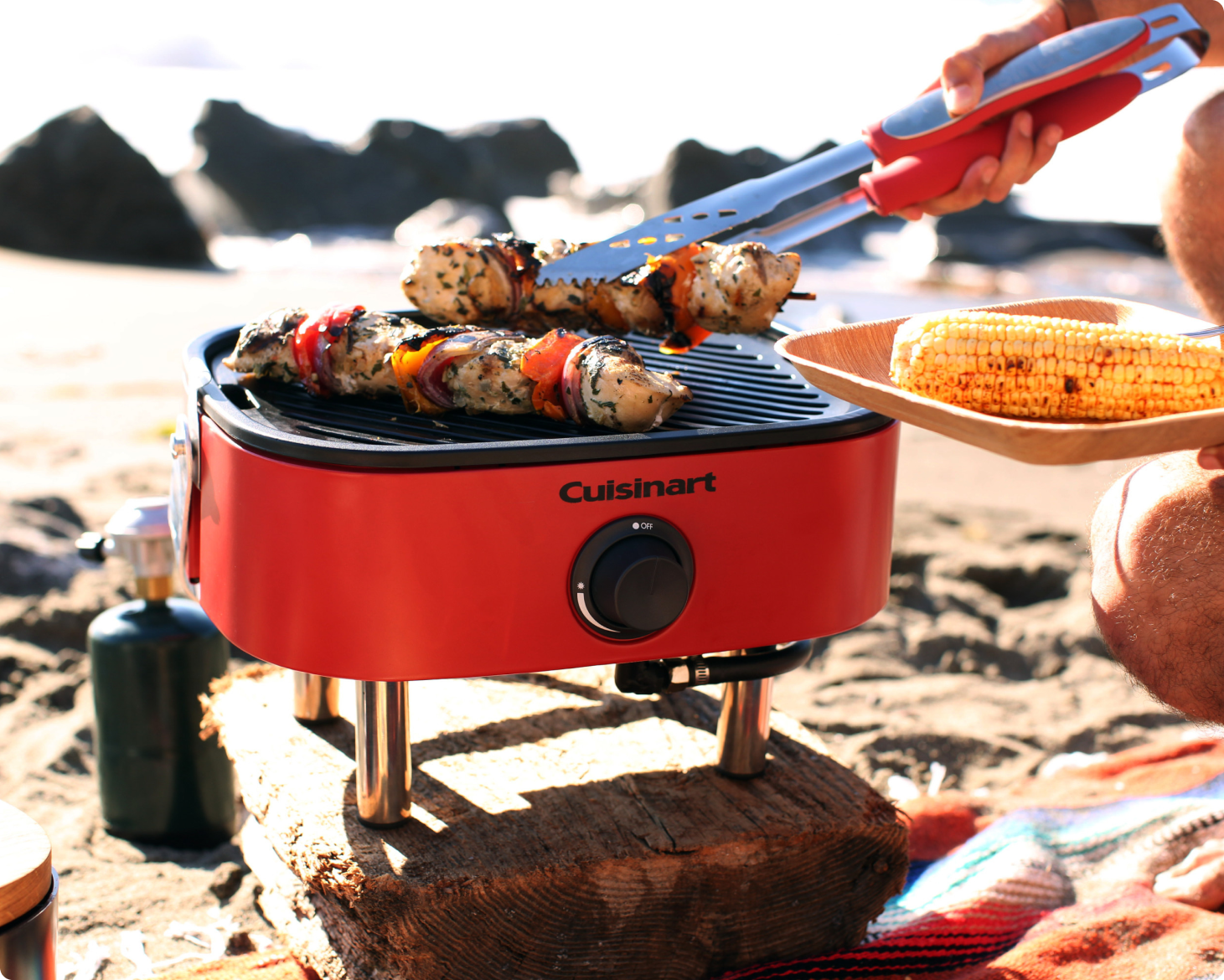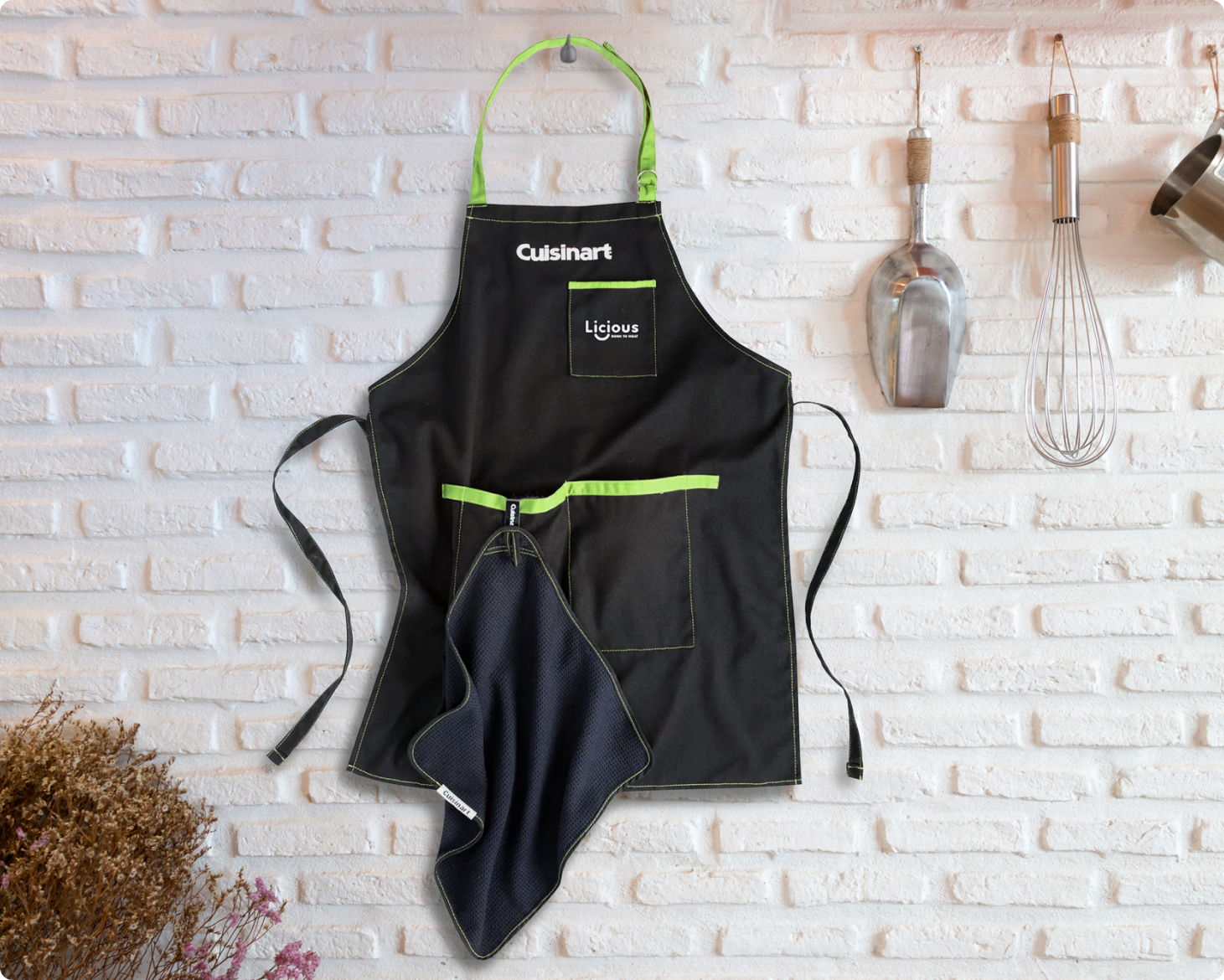 Help your clients and employees stay in style with this apron and towel set. With its practical pockets, it's the ultimate accessory for the grill master. Stakeholders who mean business when it comes to grilling up will appreciate this fun gift anytime of the year.
Grilling on the go has never been easier with this compact and convenient tool set. With its foldable design, your clients and employees can easily pack it up and take it wherever their grilling adventures lead. Help them flip and sizzle their way to grilled perfection like a true grilling pro.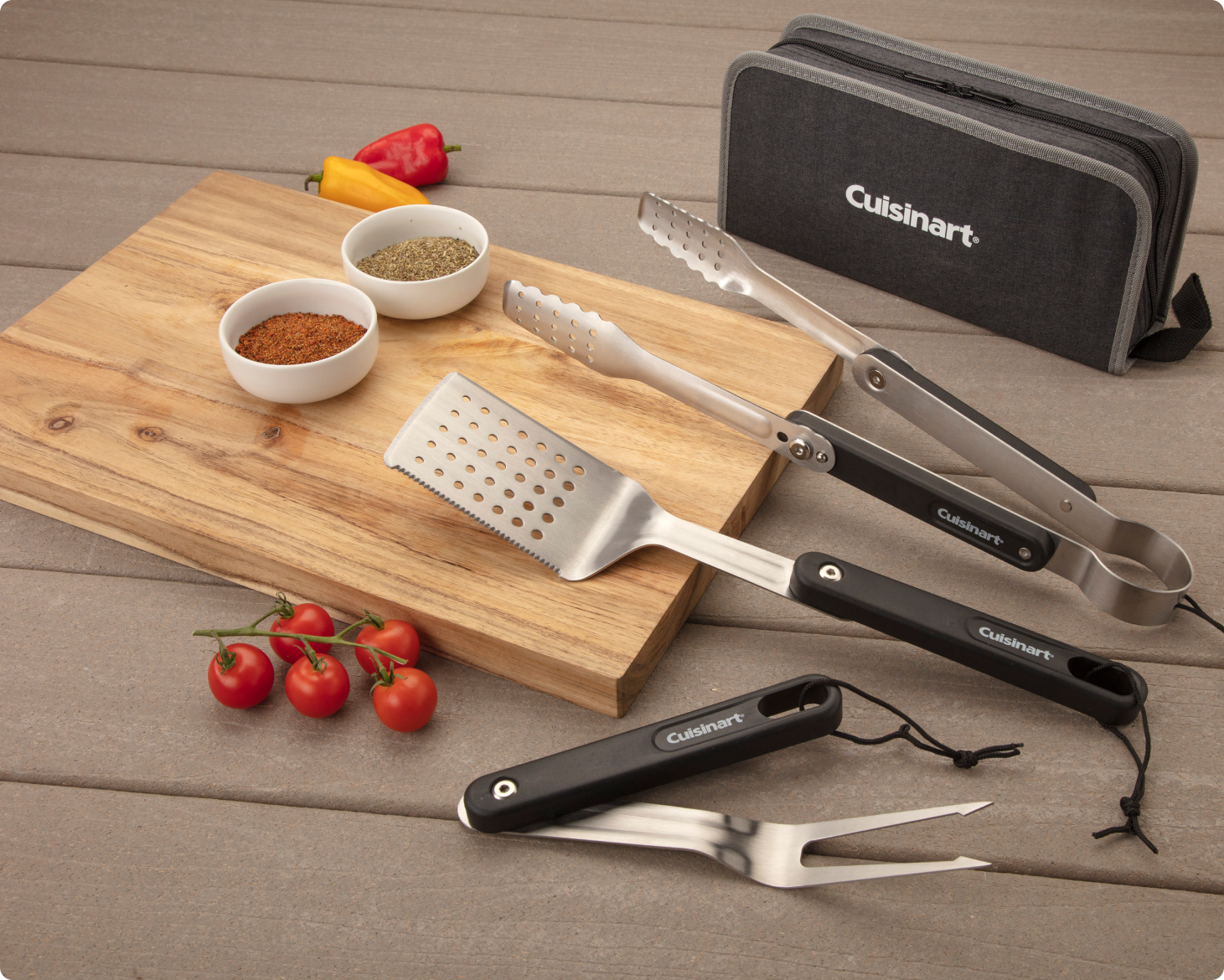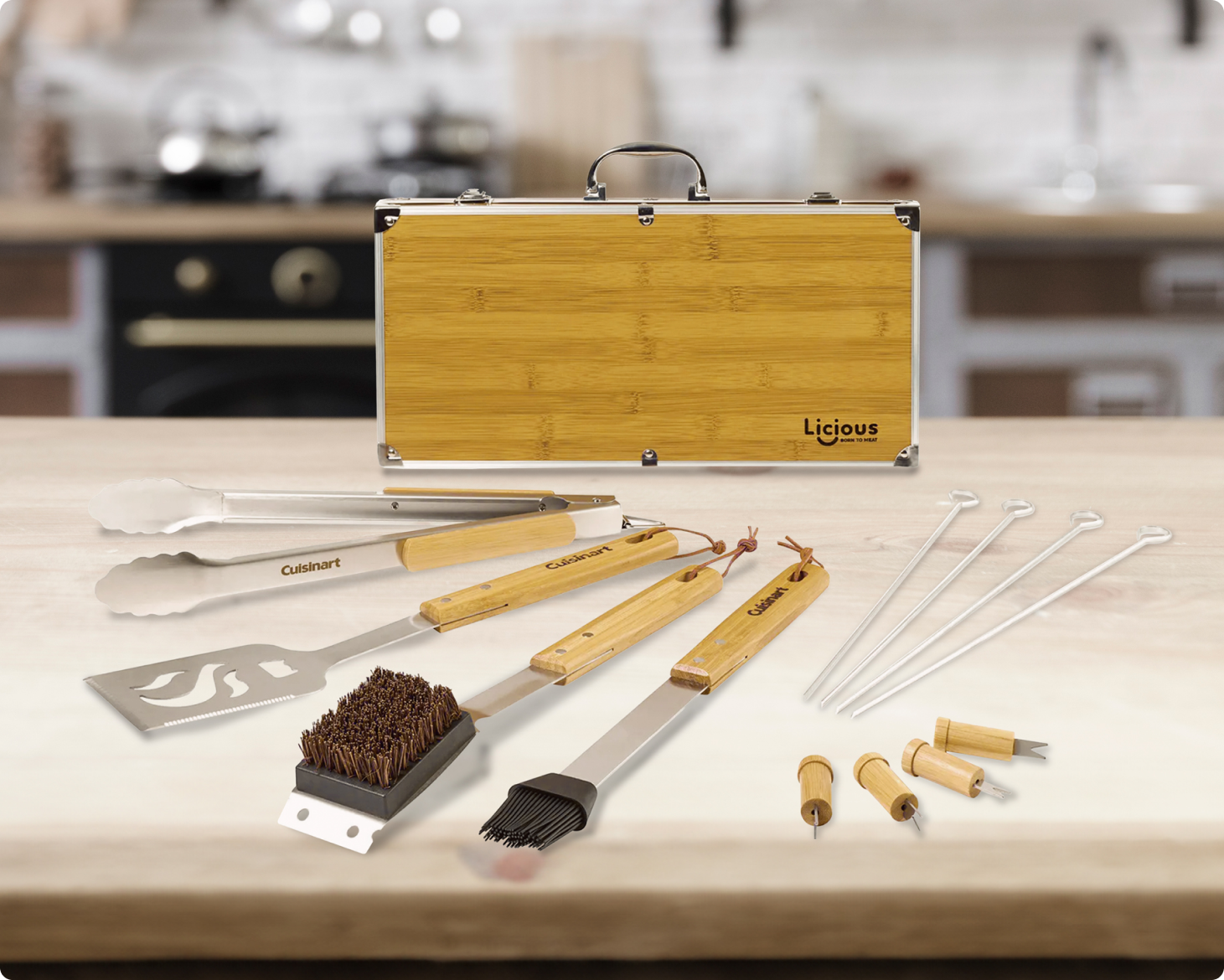 Embrace the natural beauty of bamboo with this grill tool set. With its eco-friendly and durable bamboo handles, it brings a touch of elegance to your stakeholders' grilling experience. Complete with all the essential tools, this set is a must-have for any grill enthusiast. It makes a perfect holiday business gift.
Regardless of season, personalized coolers make great employee farewell gifts. Our Igloo® Seadrift™ Coast Cooler features MaxCold® insulation with 25% more foam to keep drinks and food cooler longer. Its dual zippered opening opens to a large main compartment with handy dual side pockets for water bottles and other belongings.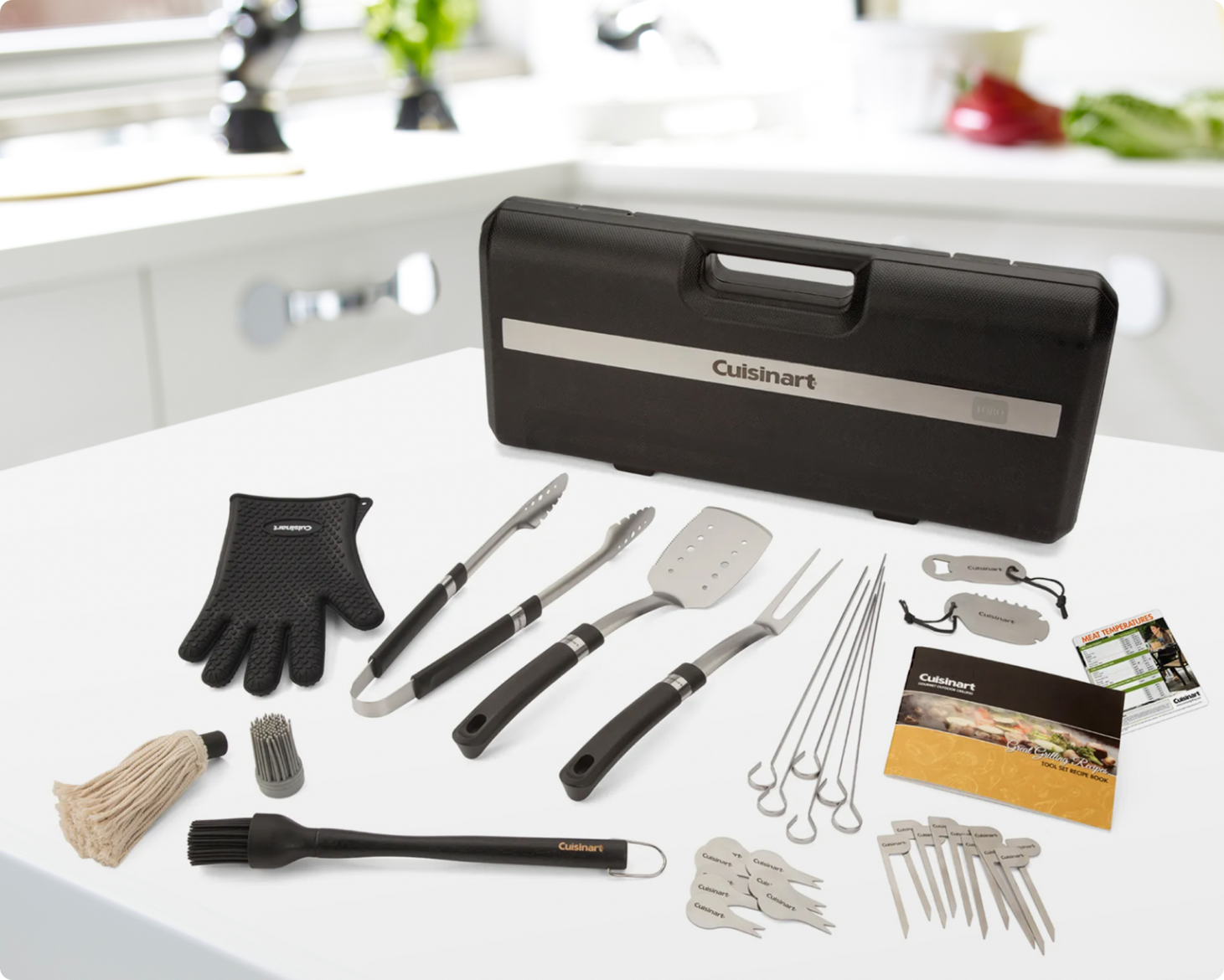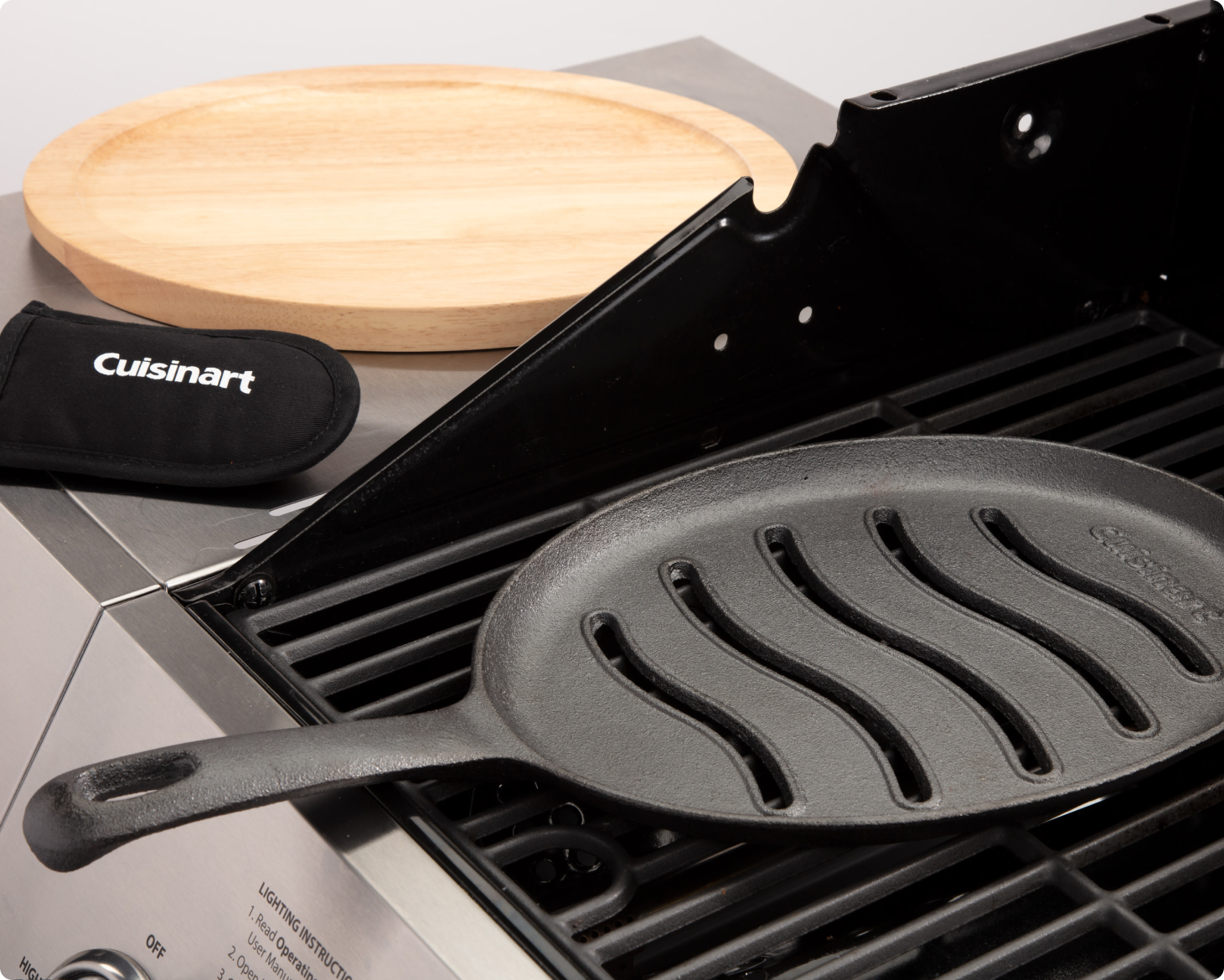 Spice up your team's grilling game with this fajita set. Made from durable cast iron, it's perfect for cooking up sizzling fajitas with that irresistible smoky flavor. Encourage clients to gather friends and family as soon as the weather warms up to get ready to indulge in a sizzling fiesta! Pair your brand with a grilling party to remember.
Pizza lovers, rejoice! This pizza grill set allows your recipients to transform their grill into a pizza-making powerhouse. From crispy crusts to ooey-gooey cheese, they can create mouthwatering pizzas right in their backyard. It's time to unleash their inner pizzaiolo with this much-appreciated gift.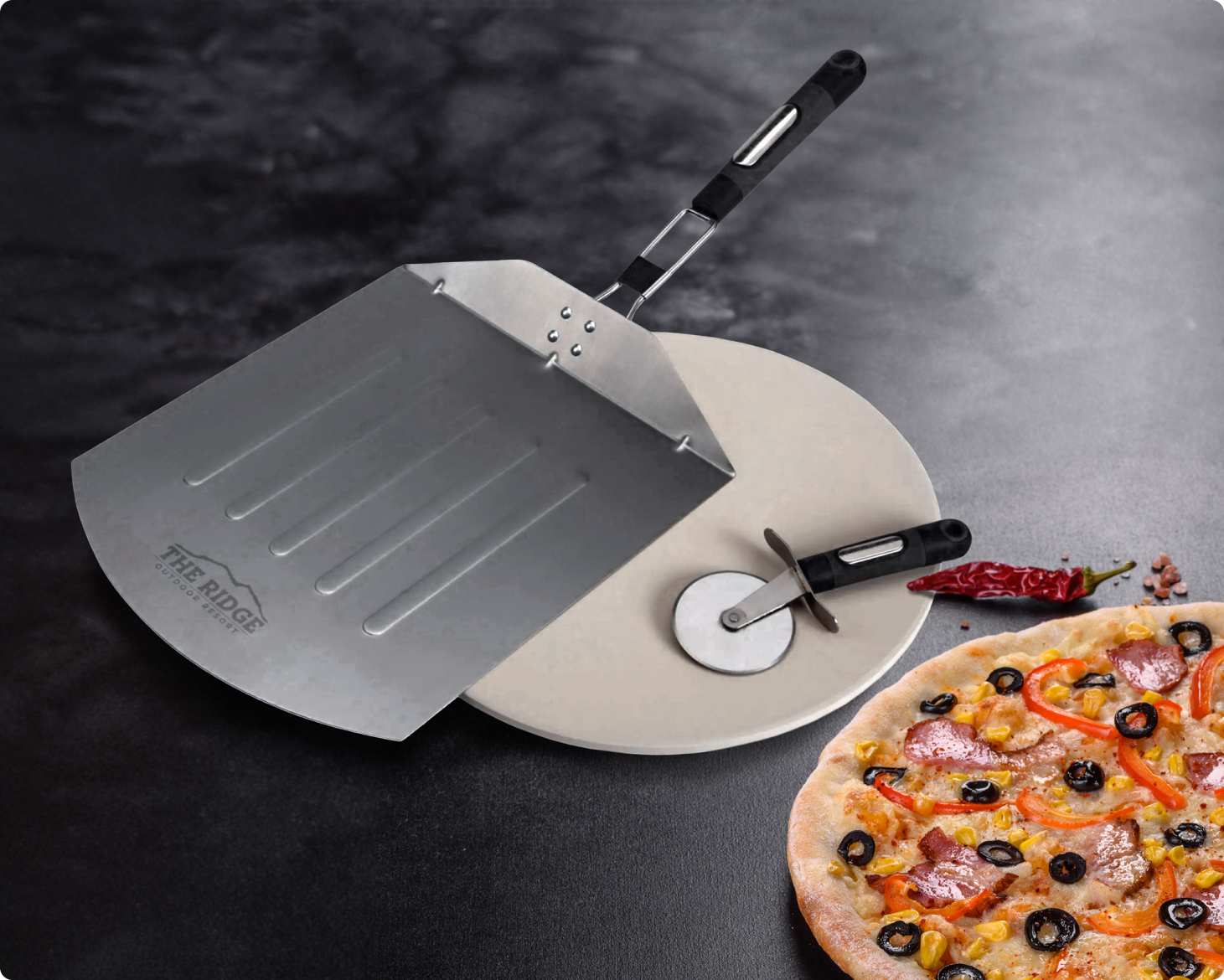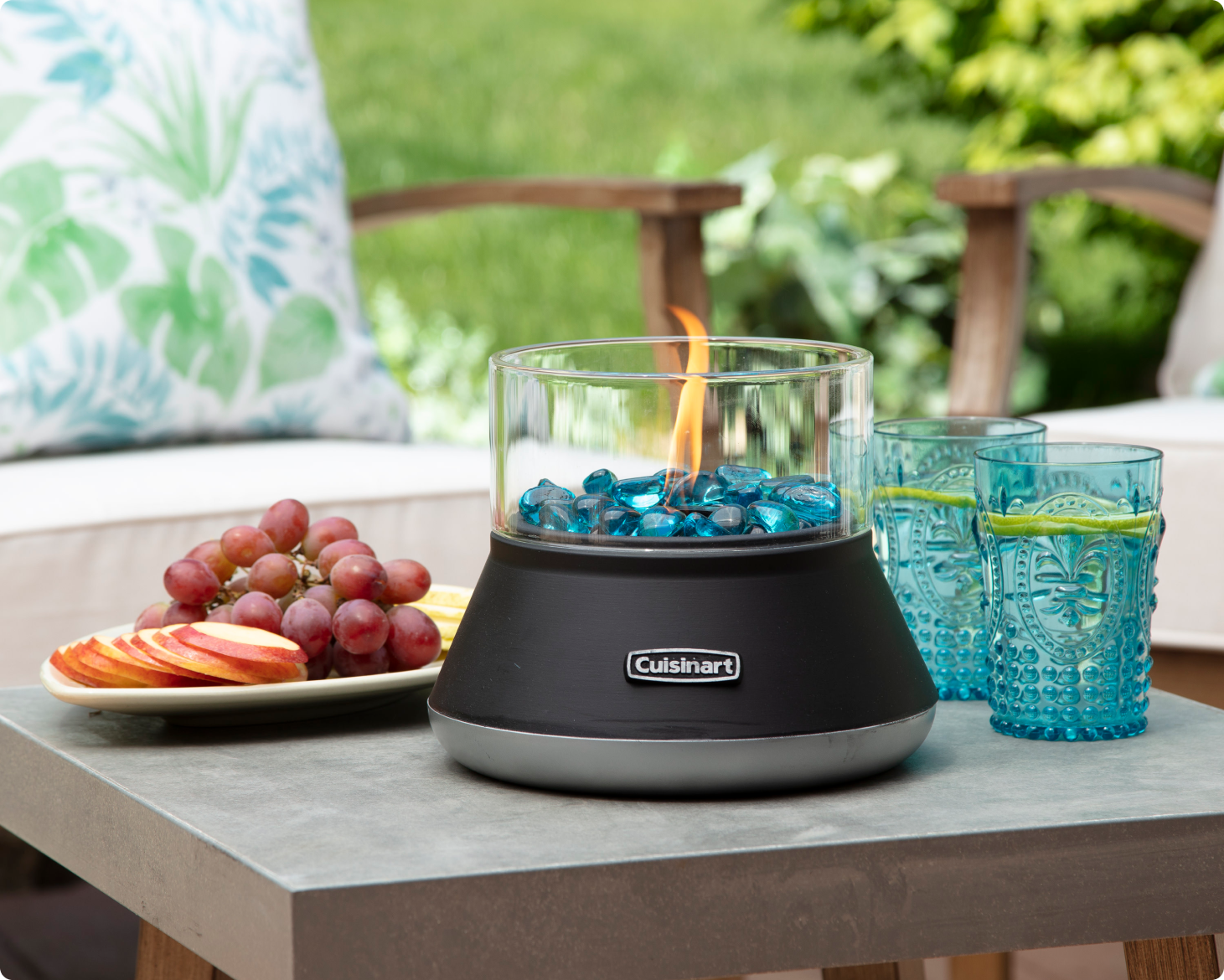 Add a cozy ambiance to your team's outdoor gatherings with this petite tabletop fire bowl. Perfect for roasting marshmallows or simply enjoying the warm glow, it creates a welcoming atmosphere for any occasion. Help them gather around the fire, share stories, and make memories that will last a lifetime.
Extend your stakeholders' outdoor grilling season with this tabletop patio heater. When the weather cools down, this powerful heater keeps them and their guests warm and toasty. Don't let chilly temperatures put a damper on their outdoor cooking fun! Perfect for Christmas and holiday gift-giving, this heater is sure to be a favorite.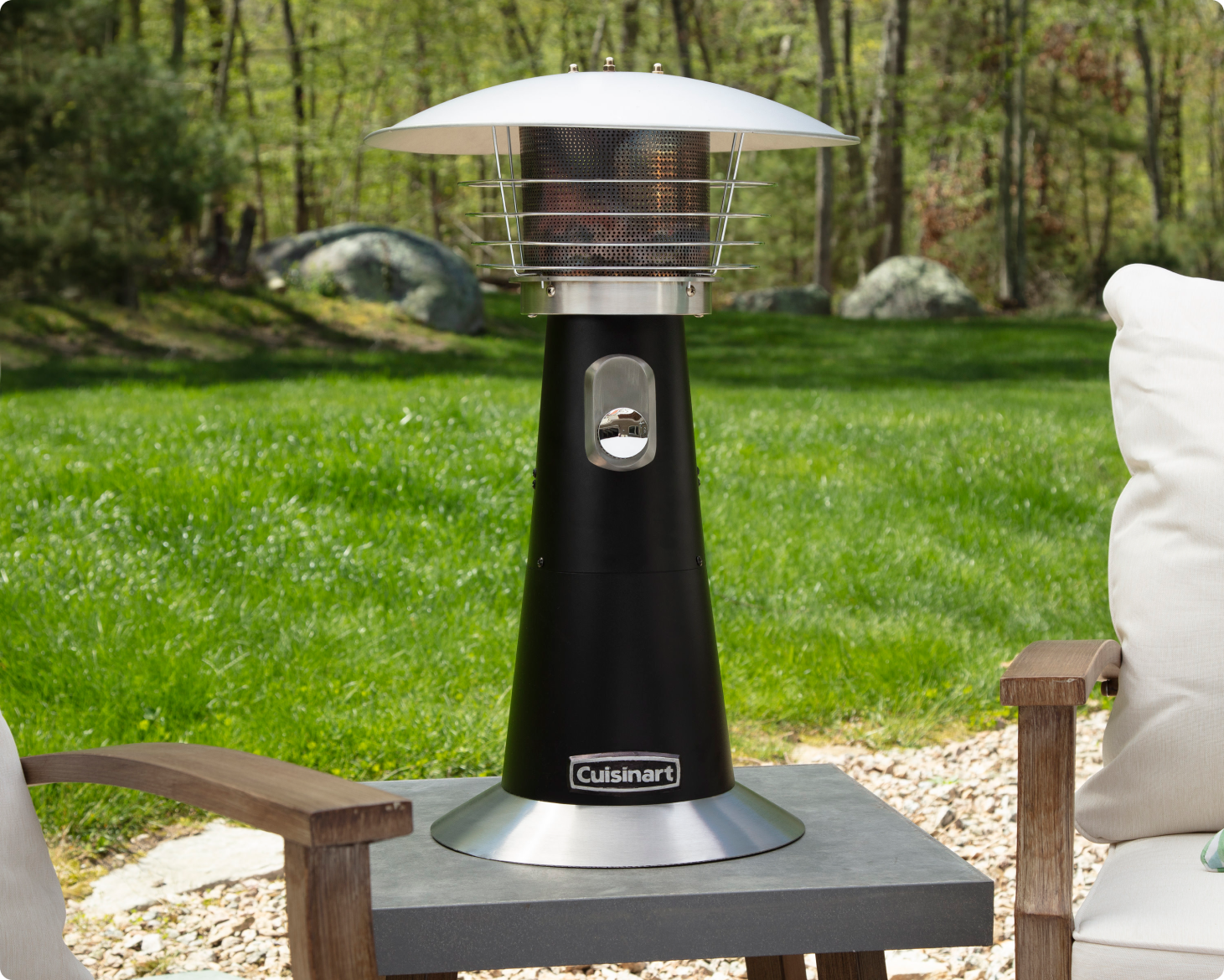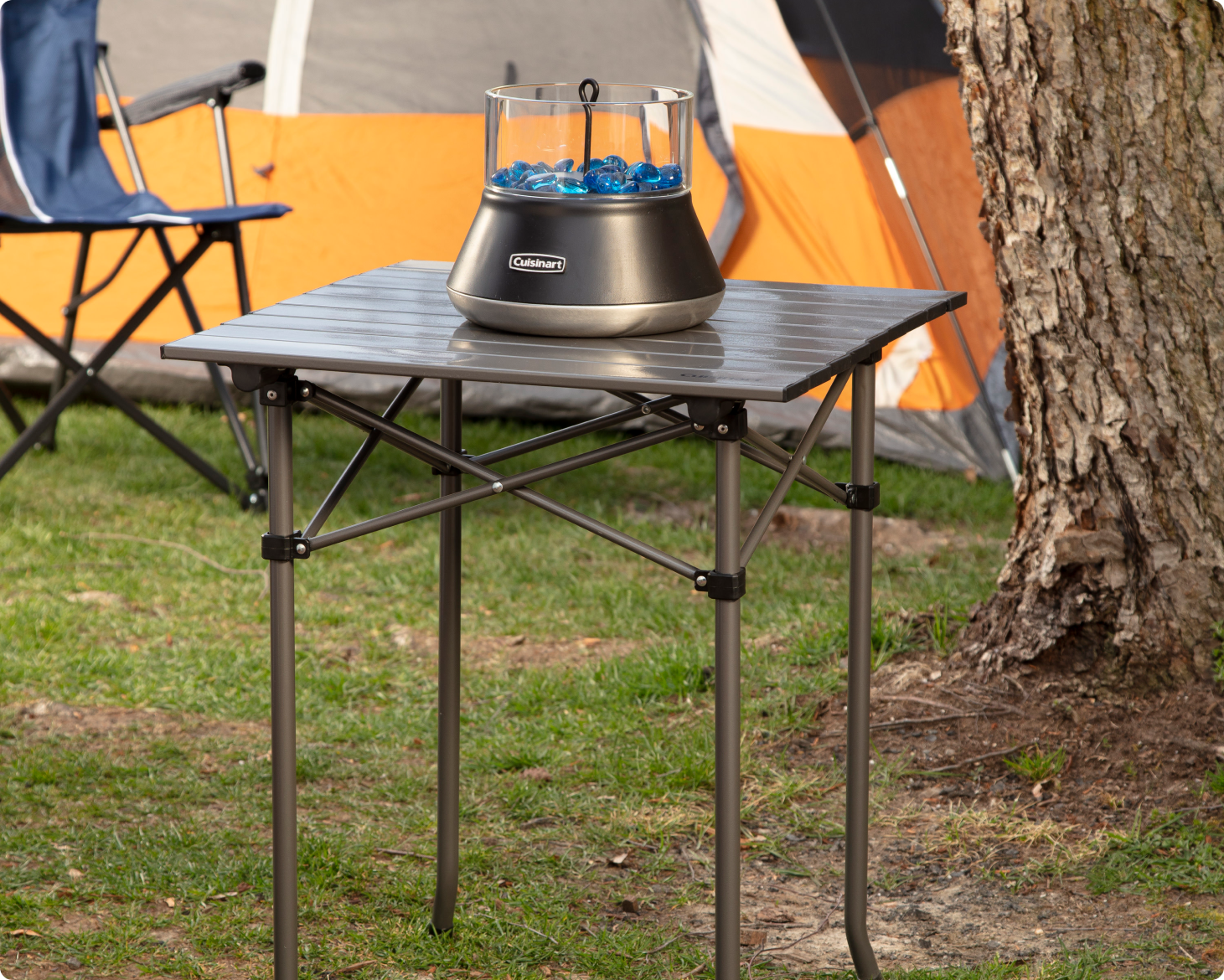 Get your team's prep game on point with this folding prep table. With its spacious surface and convenient foldable design, it provides a sturdy workspace for all their grilling preparations. From chopping veggies to marinating meats, this table has got them covered.
With Cuisinart's grilling and outdoor products, help your employees and clients take their culinary skills to new heights and create unforgettable experiences in the great outdoors. From their innovative designs and versatile accessories to their commitment to quality and durability, Cuisinart has everything they need for a summer filled with delicious meals and cherished memories. Elevate their outdoor game with Cuisinart and savor the flavors of the season!