Crestline names new director of marketing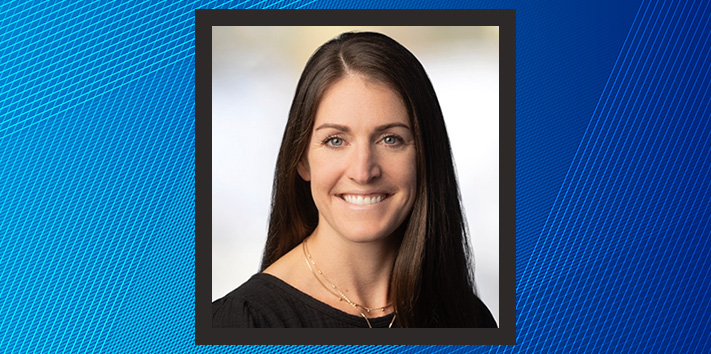 Lewiston, Maine, October 31, 2022 - Crestline has welcomed a new director of marketing, Jonna Demeo, the promotional products company announced on Monday.
Jonna joined Crestline in early October after previously serving as the director of marketing for an insurance services company.
"We are fortunate to have Jonna join our team," said Elizabeth Fagan, vice president of Crestline. "Her years of experience in strategic planning, direct response marketing, and e-commerce will immediately impact our ability to provide increased value to our customers and sales team."
As director of marketing, Demeo will develop and implement all marketing activities related to Crestline's strategic direction and position. Brand promotion, product marketing, and customer messaging will also fall within her responsibilities.
"I'm delighted to be joining Crestline," Jonna said. "I chose a career in marketing because it gives me the opportunity to blend strategy with execution and bring creative ideas to life. I'm looking forward to collaborating with the Crestline team to provide an exceptional experience to our customers."
Jonna is a lifelong Mainer, although she briefly lived out of state while attending the University of New Hampshire, where she received a bachelor's degree in business.
She now lives in Topsham with her husband, Dave, and their two children, Leigh and Brook. Jonna spends her free time enjoying the outdoors with her family and says they can usually be found exploring trails or strolling through one of the many amazing downtowns in Maine.
"Geiger's rich history in Maine and the company's dedication to sustainability are some of the many reasons I joined the organization," Jonna added. "I'm thrilled to get the opportunity to intertwine those attributes into our marketing initiatives."
About Geiger
Headquartered in Lewiston, Maine, Geiger is the largest family owned and managed promotional products distributor in the world. Geiger operates from offices across the US and Europe and is affiliated with more than 450 independent sales representatives. Geiger is a socially conscientious company, providing proactive, comprehensive marketing solutions to their clients.