Green Business Resource Guide: An Introduction to Sustainability in Business
published: April 26, 2021
According to the EPA, "To pursue sustainability is to create and maintain the conditions under which humans and nature can exist in productive harmony to support present and future generations." Examples of sustainability include:
Increasing the longevity of valuable resources like fossil fuels and water.
Using renewable energy resources like solar and wind power and quick growing agricultural products like cork or bamboo.
Reducing the release of toxic by-products of manufacturing into air or wate.
Growing healthy communities.
Resources for Small Businesses Getting Started Going Green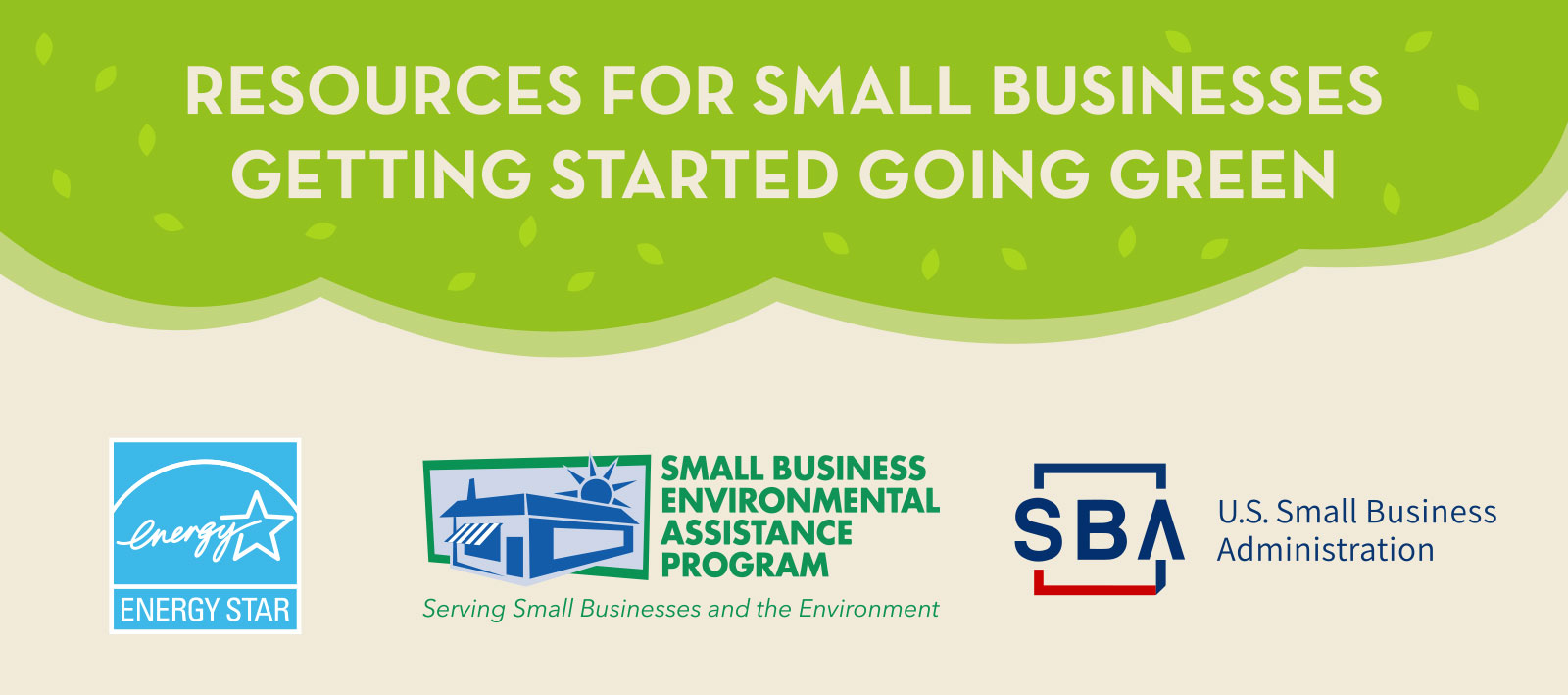 If your small business is interested in pursuing sustainable practices, the first step is to become well-informed on how to do so. To get you started on a greener future, we have collected some of the most reliable resources and tools on the web.
Assistive and Informational Resources
Resources for general information on sustainable business practice and assistive programs include:
Energy Star: This is a collection of tools and information relating to the sustainability of commercial buildings.
SBEAP: This resource is a collection of tools and information relating to Section 507 of the 1990 Clean Air Act Amendments, which mandates that states provide assistance to small businesses that want to pursue select sustainability goals.
SBA Green Business: This guide from the Small Business Association offers a collection of information regarding strategies and assistive options for sustainability practices in various industries.
Environmental Grants and Loans
Many business owners would like to go green, but financial barriers can make it challenging to get started. Get a leg up with a grant or loan to support your sustainability goals. Organizations offering grants and loans that businesses can use to promote sustainability in their operations include:
Green Recruitment and Hiring
Green recruitment and hiring refer to a sustainable recruitment strategy. This could include digitizing the application process to save paper, using pre-screening tools to minimize resources spent on interviews, and virtual interview options to eliminate the need for a commute. The extension of sustainability to the interview and hiring process can further sustainability goals, attract top-notch talent, and maintain consistency pertaining to company sustainability values. Green recruitment and hiring can be a tandem initiative and an aspect of green marketing To fully benefit from a green recruitment strategy, a company should make no secret of it.
The major obstacles for implementation relate to resources, training, and buy-in. Green recruitment and hiring initiatives typically require the installation of new software, as well as training for how to use it. This kind of change can make a huge shift in the daily duties of HR professionals. Therefore, it is important to ensure that they understand and appreciate the reasoning behind it.
Benefits of Green Recruitment
The benefits of green recruitment include:
Promotion of an environmentally-friendly image
Support of sustainability initiatives
Appeal to potential candidate values
Strong first impressions for new hires
Consistency in company image and culture with purported sustainability values
Going Green in Marketing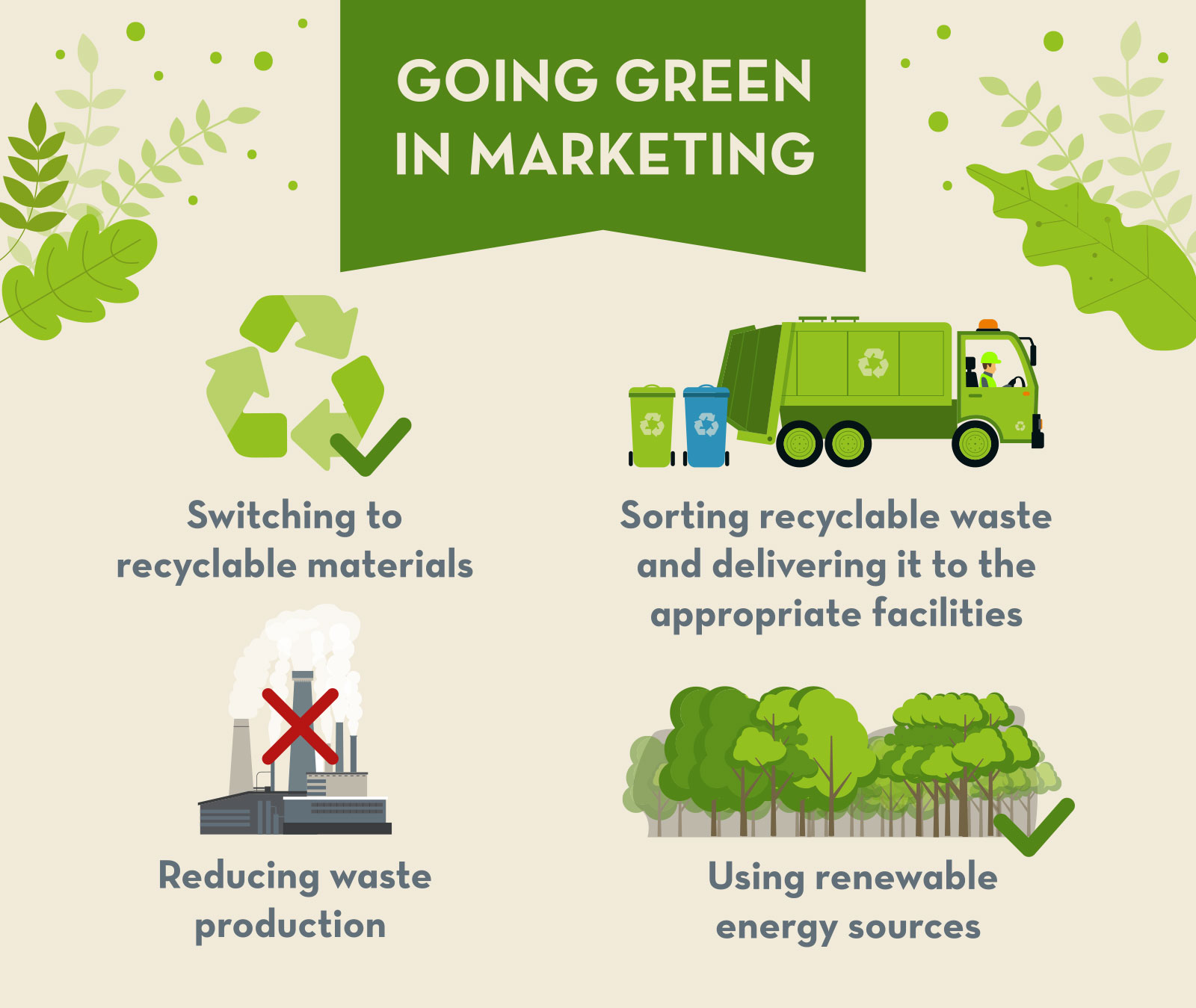 Green marketing is a marketing style that leverages interest in eco-friendliness to promote a company's products, typically by emphasizing any ways in which their products, procedures, or initiatives promote sustainability. Two major companies that are particularly prolific as it pertains to green marketing are Starbucks and IKEA. Starbucks primarily supports sustainability by reducing waste, promoting recyclable materials, and investing in renewable energy. Meanwhile, IKEA primarily supports sustainability using renewable energy, sustainable material sourcing, and support of tree-planting initiatives.
While you don't need to go to the same lengths that these industry giants have, you can still benefit from green marketing by taking any of the following steps:
Switching to recyclable materials
Sorting recyclable waste and delivering it to the appropriate facilities
Reducing waste production
Using renewable energy sources
Supporting sustainability projects and initiatives
Spreading information about sustainable practices
Sharing information, images, and videos detailing your green initiatives on your website, social media presences, and any printed marketing materials
However, it is important to note that it is vital that you avoid greenwashing, as this could harm your business more than help it. Greenwashing refers to when a company spends more money and time promoting themselves as environmentally friendly than they do to minimize their environmental impact.
Sustainable Materials
A business pursuing green marketing should look to digitize or switch to recyclable or reusable materials whenever possible. Around the office, this may look like cutting down on paperwork and incorporating eco-friendly office supplies such as recycled cardboard or biodegradable plastic. It is also important to carefully source materials and ensure that they are recyclable, biodegradable, or compostable whenever possible if you are developing a new product. Sustainability should also be an important consideration for any promotional items produced for branding and publicity purposes, which should be useful and reusable products such as pens, tote bags, face masks, stainless steel tumblers, and hand sanitizer.
The question of whether something is sustainable or not is not always clear. In some instances, you may need to weigh the pros and cons relating to reusability, longevity, recyclability, biodegradability, and associated manufacturing byproducts. For example, plastics are typically considered unsustainable materials because they are made of fossil fuels and are non-biodegradable. However, your business can still reduce disposable plastic by investing in reusable water bottles to replace single-use bottled water, even if they contain plastic. It may still be better to reuse one durable item that contains plastic over a long period of time, rather than to constantly generate waste with disposable versions made out of more environmentally friendly materials.
Of course, the best option would be to find a durable, reusable item that is also made out of environmentally-friendly materials such as wheat straw, which is an agricultural by-product that is repurposed to make items like pens, coffee mugs, and utensils.
Whatever you choose, be up front about any green pluses and minuses, as well as your rationale in your PR and marketing.
Benefits of Green Marketing
Green marketing offers benefits beyond meeting consumer demand for sustainable practices. These benefits include:
Positive influence on the environment
Improved brand image
Staff pride and morale
Partnership opportunities with eco-friendly brands and organizations
Further Reading and Resources on Green Marketing
The following articles provide additional information that may be beneficial to businesses that are interested in pursuing green marketing initiatives:
Sustainable Technology and Equipment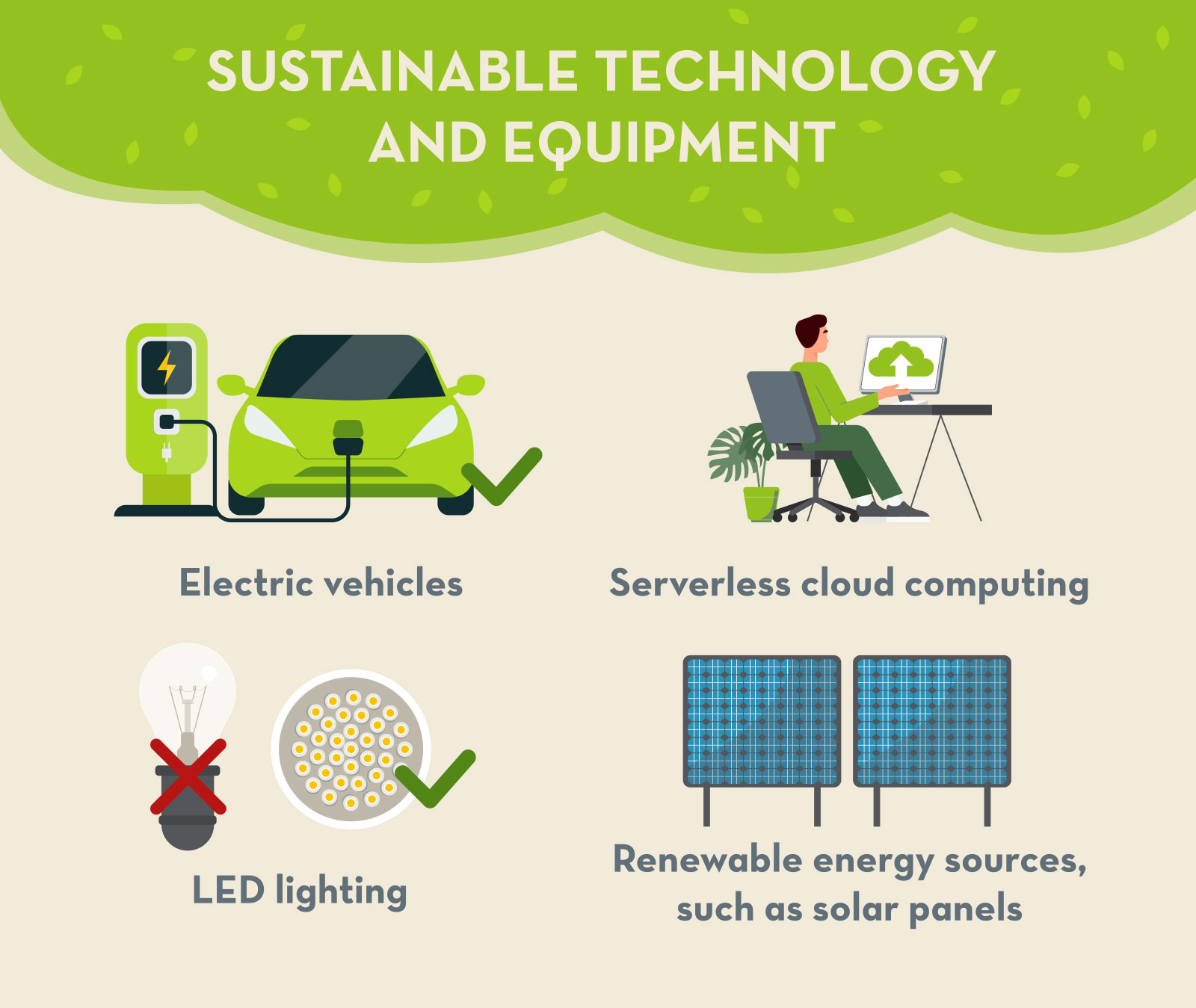 Sustainable technology and equipment refers to mechanical items that reduce the negative environmental impact of manufacturing, distribution, and generally doing business. Some of the most common positive effects of this technology are the reduction of energy usage, increased use of renewable energy sources, and reduction of harmful byproducts.
Microsoft's innovation regarding its cloud computing system is a notable example of sustainable technology. Not only has it allowed much information to be digitized, but its capability for serverless function has also allowed the company to reduce energy waste associated with the need to cool facilities containing hardware. Additionally, they have increasingly offered power management functions with their software, which allows end-users themselves to limit unnecessary power consumption.
Depending on your industry and your resources, there are many options for sustainable technology and equipment available to you, such as:
Electronic options for documents and data, such as digital contracts
Electric vehicles
Serverless cloud computing
LED lighting
Renewable energy sources, such as solar panels
Benefits of Green Technologies in Business
The benefits of incorporating green technologies into your business model include:
Reduction of harmful emissions and byproducts
Reduction of overall waste
Long-term cost reduction
Reduction of clutter
Address of consumer demand
Development of a basis for green marketing initiatives
Establishment as an innovative brand
Further Reading and Resources on Green Technologies in Business
Challenges in Business Sustainability
Corporate responsibility isn't always easy, but it's worth the effort. Knowing what the challenges are ahead of time can help you plan, implement programs and win at sustainability. Common obstacles to sustainable business practices include:
Policy updates: You will need to develop and implement policy changes to ensure sustainability initiatives are followed consistently throughout the organization.
Marketing adjustments: To fully benefit from your green initiatives, you will want to adjust your marketing efforts and resources to spread information about your green initiatives.
The potential for greenwashing and its repercussions: Greenwashing is a phenomenon where a company engages in green marketing, but either is not following its purported initiatives, or is otherwise disingenuous regarding its interest in and advocacy for sustainability. Companies caught engaging in greenwashing can suffer significant damage to their reputation.
Provision of appropriate incentives: It is important to pair policy updates with incentives to ensure that they are followed. This may involve some investment.
Improvement of sourcing partners and products: A vital component of sustainability initiatives is thorough research into sustainable sourcing. This not only may involve some time expenditure for research, but also potential difficulties relating to switching partners and products.
Limitations on your resources for information, training, and implementation: Sustainability initiatives take time and effort. Limitations on your resources may prevent you from making the investments you need to get a sustainability initiative off the ground.
Additional Resources for Sustainability in Business