14 Perfect Promos for Golf Events (Maybe Even a Couple You Didn't Expect)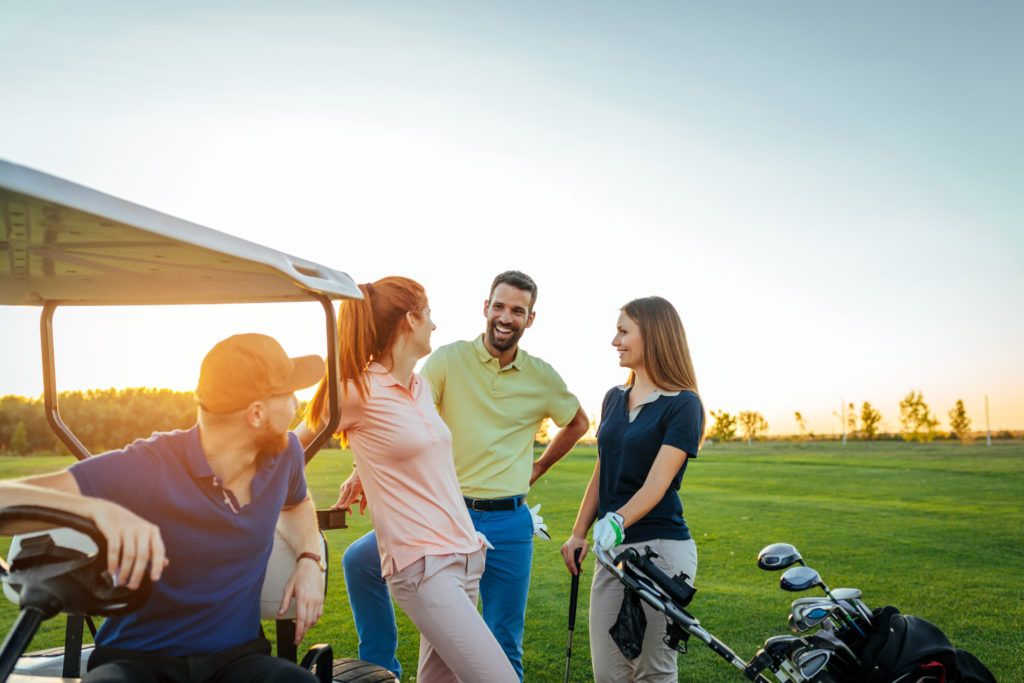 Do something unexpected this year for your golf promotion!
When planning your promo spend for a golf event, first think about how your giveaway or prize will be used. Will it spark joy, or will it be thrown away after the event?
As a certain popular personality has pointed out, if an item doesn't spark joy, it shouldn't be kept. Using this reasoning, it makes sense to first consider the utility or fun factor of an item before adding it to your promo mix.
Offering an item that sparks joy doesn't have to be expensive – an innovatively branded or highly useful item will be appreciated, talked about and used over and over again. There's no point to providing low quality gifts; they aren't appreciated, they get thrown away immediately and your brand will be shown on social media in an unflattering light. Maximize your return on investment with promotional items that fill an important niche in your recipient's life.
(Not included on this list are the obvious items you've already thought about, like balls, visors, ball markers, tees and water bottles.)
9 Fun and Functional Items That Keep It Simple
Cooler Bag
Hydration is important! Coolers come in many shapes and sizes, but a good one for a golf-centric purpose will fit in a golf bag or cart.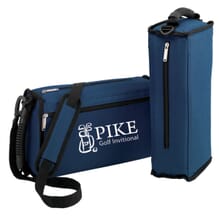 Dry bag or Valuables/Tech Pouch
Golfers play rain or shine – give them a way to keep their valuables and phone dry no matter the conditions.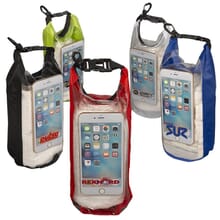 Polo shirts
Golfers want the same apparel the pros are wearing – and generally anything wearable on the golf course (other than shoes) is just as appropriate for the workplace.
Keep in mind that women don't like the classic polo design so look for something a bit more stylish.
BBQ sets
Barbeque toolsets typically don't get used on the golf course – unless you play a far different game than we do – but remain a popular choice regardless because of their utility.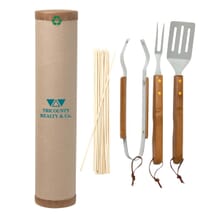 First Aid Kit/Sunblock
Encourage your participants to stay safe! Hopefully, they'll never need it, but it's better to have a basic first aid kit available just in case. While sunblock should have been applied before leaving the house, everyone likes having a small travel container of sunblock to stash in their golf bag in case they forget.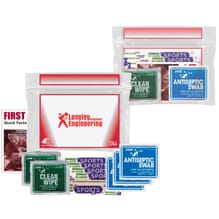 Divot Tool
Boring, but necessary – if you don't want to be considered a disrespectful course user. Because they're small, they're easy to misplace or lose to someone who forgot their own. Having a backup to hand out or replace your missing one is always welcome.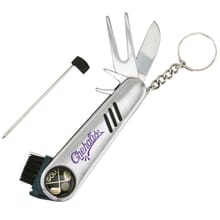 Golf Towel/Cooling towels
Another necessity that gets so much use they need to be replaced regularly. You could go with the tried & true version that attaches to your bag to clean off clubs, hands, and golf balls, or go with one of the trendy cooling towels for hot weather relief.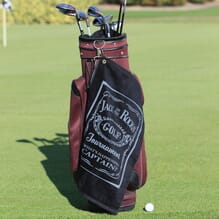 Can Cooler/Tumbler
A welcome item for both on and off the course. We like the insulated stainless steel koozie that doubles as a tumbler. Why use two things when one item can serve both purposes? Drink your morning coffee out of it on the way to the links and pop a cold beverage into it later in the day.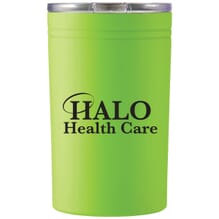 Shoe Bag
Not exactly necessary for golfing, but who doesn't want to protect their car (or the rest of their stuff in a suitcase) from mud and the spikes on golf shoes?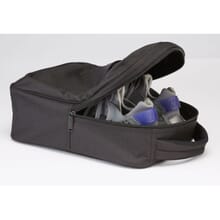 5 Showstopper Items that Wow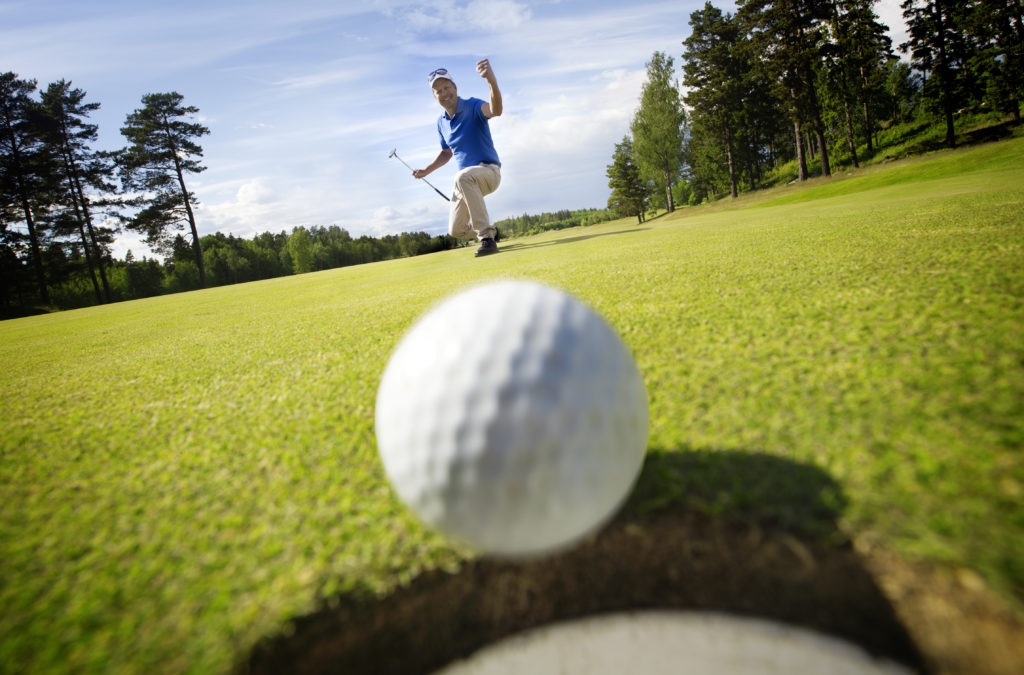 Money clip
Sometimes you want to offer a higher end item that isn't golf specific. The engraving makes a money clip look particularly classy.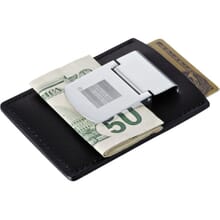 Watch
While today many check the time on their phone, wristwatches and pocket watches retain a certain elegance. Smartwatches are becoming increasingly popular and make a great winner's gift or raffle prize.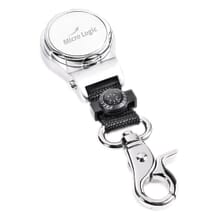 Custom frame
Golfers will remember their time at your event with pleasure, particularly if they have a framed action shot of themselves to display in their office or at home.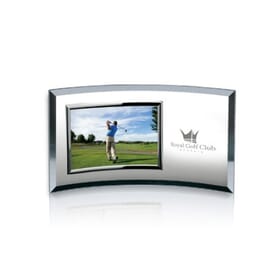 Power Bank
Take one source of stress out of the day for your participants and volunteers with a power bank to keep their phones charged up.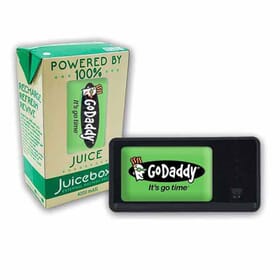 Umbrella
Umbrellas that fit in a golfer's bag fill an important need, but this particular umbrella is unique for everyone. For special participants or prizes, this umbrella gets custom printed with the photo of their choice.
Would any of these items spark joy in you if you were to receive them? Ask friends and colleagues what they've liked best from past events. Feature a solid product mix of unusual, attention-getting and innovative items with the tried and true standbys so your event is the one that everyone's talking about this summer.
Want help to pick the perfect promos? Ask our talented and creative consultants about the best way to create a buzz at your event!